Digital intelligence company Cellebrite targeting Nasdaq flotation at $2 billion valuation
Cellebrite specializes in mobile forensics, with the company's technology being used for mobile data extraction by law enforcement, intelligence agencies, military entities, law firms, and security firms
Israel-based digital intelligence company Cellebrite Mobile Synchronization Ltd. is gearing up to go public on Nasdaq, a person familiar with the move told Calcalist under the condition of anonymity.
According to the source, Cellebrite is negotiating with several SPAC's (special purpose acquisition companies) regarding a potential merger, while also preparing for a possible IPO of its own.
Cellebrite has hired the services of JP Morgan to lead its public offering and is targeting a valuation of $2 billion after seeing the prices at which other tech companies are being traded on U.S. markets. Cellebrite, however, isn't just any other tech company. It specializes in mobile forensics, with the company's technology being used for mobile data extraction by law enforcement, intelligence agencies, military entities, law firms, and security firms. Cellebrite operates legally, but it has been involved in several lawsuits over recent years.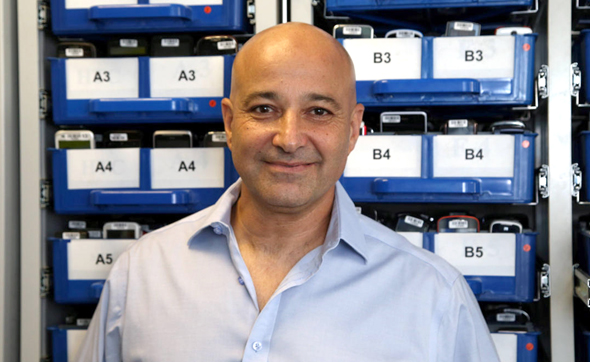 Cellebrite CEO Yossi Carmil. Photo: Yariv Katz

Founded in 1999 and based in Israeli central town Petah Tikva, Cellebrite is owned by mobile data and entertainment company Sun Corporation, which sold a 25% stake in the company to Tel Aviv-based Israel Growth Partners (IGP) Ltd. for $110 million in June 2019. In January of this year, Cellebrite acquired San Jose, California-based forensic analytics company BlackBag Technologies Inc. for $33 million. Cellebrite has 700 employees, 500 of which are based out of Israel. The company's headquarters and R&D center are located in Israel, with the company selling its products in 150 countries.

filed with the Tel Aviv District Court claimed that CeIlebrite sold its system to the Investigative Committee of the Russian Federation where it claims it is being used as a tool for political persecution. The petition, filed by Adv. Itai Mack and signed by a group of social and political activists, requested the court to order the Ministry of Defense to block Cellebrite from selling its products to the Investigative Committee of Russia. That wasn't the first time Mack has turned to the court to halt Cellebrite's exports, previously requesting that the MoD stops the company from selling its system to the police in Hong Kong, as well as investigative committees in Venezuela and Belarus.