"Israel is paving the way for private-public partnerships in space"
Panelists discuss the challenges and opportunities of private spaceflight during Israel Space Week
Leading Israeli and international figures took part in a panel discussion on the challenges and opportunities of private spaceflight, during the Ramon Spacetech Conference sponsored by the Ramon Foundation and Calcalist as part of Israeli Space week.

The panel was moderated by Dr. Shimrit Maman, Director of the Earth and Planetary Image Facility at Ben-Gurion University, and featured guests: Michael Suffredini, the co-founder, president and CEO of Axiom Space; Shai-Lee Shpigelman, the Director-General of the Israeli Ministry of Science and Technology; Inbal Kreiss, Head of Innovation Systems, Missiles and Space Division at Israel Aerospace Industries; and Eytan Stibbe, who is slated to be Israel's second astronaut and the sponsor of his 10-day mission to the International Space Station.

The speakers addressed the challenges, but particularly the opportunities that exist for the commercialization of space, using Stibbe's upcoming mission to illustrate some of the ways governments and private companies can collaborate to make space travel and space-based enterprise a reality.

Suffredini, who laid out his company's plans to launch two private shuttles to the ISS a year and eventually build a Low-Earth-Orbit space center of its own to one day take over the current tasks of the ISS, praised Israel for partnering with Stibbe and the Ramon Foundation.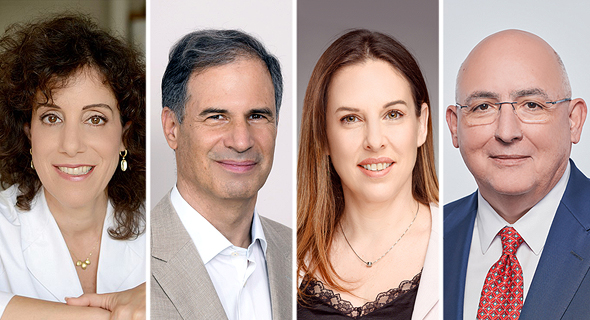 Participants in the Ramon Spacetech Conference panel on private Spaceflight

Shpigelman said the government had put in place a strategic plan to invest in the local space industry, adding that with Israeli know-how and human capital and its strength in the defense industry, there is reason to believe that Israel can be a spacetech powerhouse.

Stibbe, who is considered a pioneer in the private spaceflight field, said that private-public partnerships were the necessary and obvious evolution of the industry and that it was a way for both sides to compliment each other for the benefit of future generations.