Don't let SimilarWeb's growth fool you, its startup vibe is alive and well
SimilarWeb's CTO Ron Asher assures CTech it's the same company it's always been - albeit with a few more millions in the bank
Israel's SimilarWeb, which helps customers compare website traffic and performance, analyze strategies, and grow market share, saw somewhat of an unsurprising growth in 2020 as the world battled with Covid-19. While physical stores and businesses pivoted to digital, SimilarWeb saw that sales opportunities and retailers were moving more online.

"When you look at Similarweb customers and the services we are developing through the years, businesses that are not using SimilarWeb don't know where they are in the digital web," explained the company's CTO Ron Asher. "It's like a fog."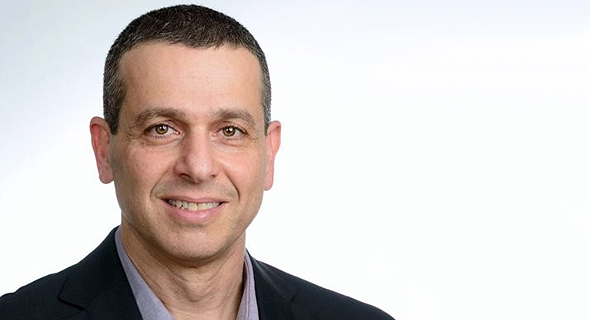 SimilarWeb's CTO Ron Asher. Photo: PR

Asher, who joined SimilarWeb in September 2020 after being sought by a headhunter, was initially reluctant to join the company. He told CTech that he had come from traditionally smaller organizations and preferred the smaller, startup vibe that he was used to - not a company with 500 employees and $235 million in funding.

"SimilarWeb seemed too big, but I was convinced to meet the CEO (Or Offer)," Asher recalled. "I noticed that there's a different spirit. It reminded me of an entrepreneur and not someone running the company for more than 10 years. During the conversation, I noticed that the company is still growing very dynamically, with the velocity and spirit of a startup."

One of the ways that SimilarWeb can maintain its startup vibe is by organizing its 200 engineers into incubator projects, or 'pods', that each work independently from each other towards the company's shared goals and expectations.

The company's pod system is "taking a group of developers, who are self-sufficient in the skills they need, like data engineering, front-end engineering, or data science. Then they go a chase a new product. They work directly with the business as if we've created a startup within SimilarWeb to pursue a new product," Asher told CTech.

Predictably, not every project is a success. But after the company has a sense that the incubation project has potential, it is then taken out of incubation and transitioned into a major part of SimilarWeb as a whole. Suddenly, it can scale up and tackle the market challenges it had identified in a world that has been utterly disrupted by Covid-19 and new online behavioral patterns.

One of the obvious advantages of this strategy is that it allows SimilarWeb to spread a veil widely and capture new areas in the market while allowing individual employees to feel the impact of their work each day. Asher told CTech that this method, which sees engineers and developers take ownership over end-to-end tasks, shows the "significant and identifiable" contributions made by each person at the company.

Since SimilarWeb's last round of $120 million in October (which saw its total funding double), the company has been on a hiring spree. In one month, Asher told CTech it has welcomed 30 new employees (virtually) and expects to expand the size of its R&D team from 200 to 300 in the next year. Given that most of the world is still in lockdown and practicing social distancing measures, new employees have been employed from not just Israel's tech ecosystem of Tel Aviv, but neighboring regions like Jerusalem and Haifa.

"Now, our approach is that once we are behind the crisis, we will be shifting into a hybrid model so that each team member will work part from home and part from office," Asher explained. "It allows those people who would not normally consider joining a company in Tel Aviv to be comfortable doing so."

SimilarWeb was founded in 2007 and has since grown into a reliable source for marketers, sales experts, and media published to better understand web traffic and analytics. To date, it has received $235 million in funding and is headquartered in Tel Aviv's high tech neighborhood of Sarona.