DoiT International acquires Israel-based ProdOps.io to combine cloud services
The acquisition will also see the departure of ProdOps Co-Founder and CEO, Viki Slavin
Multi-cloud software and managed service provider DoiT International has acquired ProdOps, an Israeli cloud services company and provider of scalable software operations and infrastructure automation services. While the value of the acquisition was not disclosed, market estimates value the deal at seven figures. it has been confirmed that ProdOps' Co-Founder and CEO, Viki Slavin, will depart from the company to pursue new entrepreneurial opportunities in digital health.

Slavin said she had been "privileged" to work with the people at ProdOps. "We chose to leverage our value proposition to the market we serve by merging with a company adhering to the same excellent standards as ourselves," she explained. "Our expertise with helping companies build and scale large distributed systems that are resilient and robust will help joint clients achieve operational agility and create a thriving DevOps culture."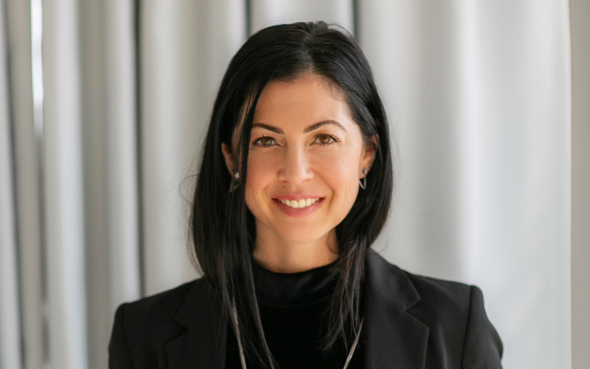 ProdOps' co-founder and CEO, Viki Slavin. Photo: Natalie Sukowski

ProdOps.io's Co-Founder and CTO, Evgeny Zislis, and the entire engineering team will join the DoiT team, continuing their work which is currently operating remotely in locations mainly in Tel Aviv, Israel.

"The ProdOps team brings rare and highly sought-after competency in the areas of software and cloud infrastructure automation," said Vadim Solovey, General Manager, and CTO at DoiT. "With that expertise and deep ties to the open-source community, DoiT will be even better positioned to serve the growing demand of organizations seeking to control cost and accelerate the adoption of cloud services."

Yoav Toussia-Cohen, DoiT's CEO, added that the acquisition "will enhance and extend DoiT's multi-cloud expertise and strengthen our cloud management platform for customers seeking extended software operations and cloud infrastructure automation expertise."

ProdOps.io was founded in 2012 and is a consulting agency for IT and software services. It has provided services for Check Point, Cisco, Paypal, and SentinelOne, as well as unicorns such as Binah.ai, Gett, Twist Bioscience, MinuteMedia, and Zebra Medical Vision. The company had been bootstrapped since its founding so that acquisition capital will go in full to the company's founders and shareholding employees.

DoiT International, founded in 2011 by Solovey and Toussia-Cohen, is based in Silicon Valley and has raised $100 million to date. It is a multi-cloud software and managed service provider with expertise in Kubernetes, Machine Learning, and Big Data.