Israeli pharmaceutical company Galmed raises $18 million during trial of its main product
The Nasdaq-traded company has developed a drug to treat fatty liver
Tel Aviv-based Galmed Pharmaceuticals Ltd. has announced a raise of $18.4 million in capital, which will be used to further the development of the company's product and flagship drug, Aramchol, which is used for the treatment of fatty liver disease and is currently undergoing a Phase 3 clinical trial.

Roughly $8.4 million of the total amount was raised in an IPO at an average price of $5.47 per share. The remaining $10 million was raised as part of a public offering of shares at $5.03 per share. As part of the transaction, the issuer Cantor Fitzgerald & Co. was given a 30-day option to purchase up to 329,670 more shares from the company. The new capital will be used to advance new developments, such as the Amilo-5MER for the treatment of autoimmune diseases, which is being developed in collaboration with the Hebrew University of Jerusalem.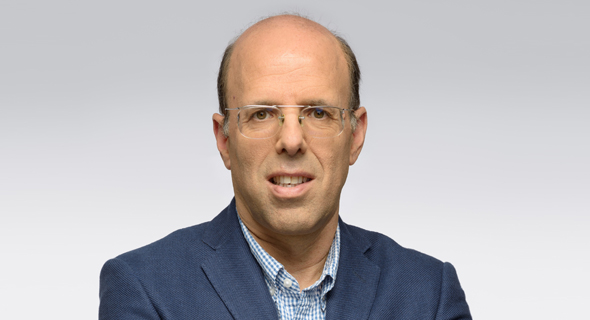 Galmed's CEO Alan Baharav. Photo: PR

"The current recruitment strengthens Galmed's financial position and will allow us to fund the company's key activities," explained Galmed's CEO Alan Baharav. "In the fourth quarter of this year, we will publish preliminary results of the Phase 3 trials of Aramchol for the treatment of fatty liver disease, in which Galmed, for the first time is using a dose that is about 50% than that administered to patients in a successful Phase 2 trial. We anticipate that increasing the dose will lead to a significant improvement in the efficacy of the drug."

Baharav confirmed that the capital raised will allow the company to accelerate the development of Amilo-5MER for the treatment of inflammatory bowel disease (Crohn's), which is in the Phase 1 trial in the UK. While no date was given, it is understood that the start of the Phase 2 trial will take place this year.

Galmed Pharmaceuticals Ltd. is a clinical-stage biopharmaceutical company that helps with oral therapy for the treatment of liver disorders, metabolic diseases, and inflammatory diseases. Aramchol's Phase 3 clinical trial is currently taking place in 200 medical centers in 18 countries across five continents. The company was founded in 2000 and is publically traded on the Nasdaq.