Israel's Foretellix partners with Volvo to develop autonomous solutions
The partnership will address the challenges of large-scale verification of self-driving solutions in highways and confined areas
Volvo Autonomous Solutions has signed an agreement with Foretellix to jointly create a Coverage Driven Verification solution for autonomous driving solutions that operate on public roads and confined areas such as mines. It will help scale the testing of millions of scenarios, validating autonomous vehicles and machines that likely encounter any type of situation within their Operational Design Domain (ODD).

The partnership follows a successful pre-study of Foretellix's value in confined areas, conducted by both companies in 2020. It will focus on providing safety and productivity to Volvo Autonomous Solution vehicles and machines. By orchestrating large-scale simulations and gathering big data for analytics, it will reduce costs and bring them to operational readiness across multiple sites and ODDs.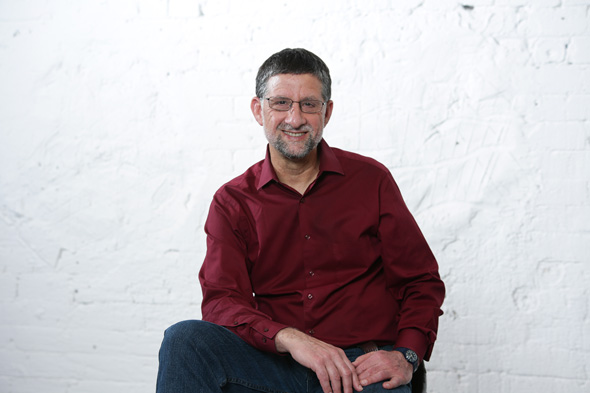 Ziv Binyamini, CEO and co-founder of Foretellix. Photo: Dror Sithakol

"We are very proud to partner with Volvo Group," said Ziv Binyamini, CEO and co-founder of Foretellix. "This partnership is a significant milestone for the industry as it is the first time that large-scale Coverage Driven Verification will be used for verification of ADS in confined areas. Our partnership will combine the expertise of the two companies and set a new standard in the verification of automated driving systems, boosting both safety and productivity."

The companies will use Open Measurable Scenario Description Language (M-SDL), which is created by Foretellix. M-SDL makes the capture, reuse, and sharing of scenarios easier, and can specify any type of scenarios and operating conditions to identify unknown hazards. They will jointly adapt the system for highways and confined areas like mines and quarries.

Magnus Liljeqvist, Global Technology Manager Volvo Autonomous Solutions added that "Volvo Autonomous Solutions believes in a collaborative verification concept, one that uses open standards. The partnership with Foretellix gives us access to state-of-the-art verification tools and accelerates our time to market."

Foretellix was founded in 2018 by Binyamini, Yoav Hollander, and Gil Amid. Its technology includes scenario-description language to assist driver-assistance systems and autonomous vehicles. It has raised a total of $17 million over two rounds.