Employer Branding
Intuit Israel: "We are at times referred to as the best-kept secret in the tech industry"
Intuit serves more than 50 million people and has 11,000 global employees, and yet Israelis probably haven't heard of them. So how do they attract local talent?
One of the toughest challenges for companies is competing against each other for the top talent that exists in ecosystems. However, a company like Intuit has an added disadvantage: despite being a global Fortune 500 company, it doesn't operate in Israel and can't rely on its local reputation.

"Our leading products - TurboTax, Mint, Quickbooks, and Credit Karma - are not sold locally, which affects how the local market interacts with our brand," explained Intuit Israel's Sivan Geva, Communications Leader, Intuit Israel and Office of the CISO at Intuit. "This, in a nutshell, is our challenge - how do we excite potential talent if they are not familiar with our products? And how do we engage our employees and make sure they are proud of their work and Intuit, even if those around them aren't quite as familiar?"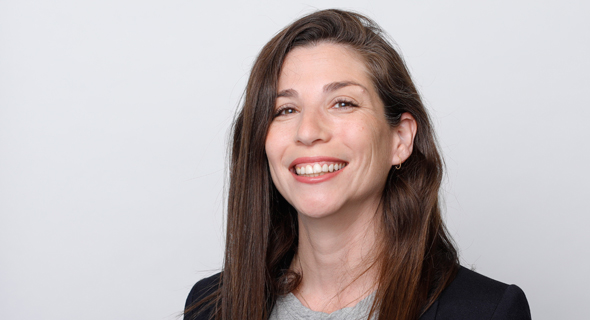 Intuit Israel's Sivan Geva. Photo: Intuit

Intuit Israel joined CTech to share some of the Employer Branding strategies it adopted to help attract local talent to its global workforce.

General Info and Company Details:

Intuit is a global technology platform that helps our customers and communities overcome their most important financial challenges. Serving millions of customers worldwide with TurboTax, QuickBooks, Credit Karma, and Mint, we believe that everyone should have the opportunity to prosper and we work tirelessly to find new, innovative ways to deliver on this belief. Intuit's innovative ecosystem of financial management solutions serves partners and 50 million customers worldwide, unleashing the power of many for the prosperity of one. Intuit Israel began its journey in 2014 with the acquisition of two local startups, Check and Porticor. In 2016, the local site was officially declared as Intuit's second development center outside of the U.S. Today, the Petach Tikva site employs about 220 people and focuses on Trust, Data, and Deep Insight.

Description of the Problem:

Intuit is a Fortune 500 tech giant focusing on providing financial solutions to over 50 million customers worldwide and has a global employee force of nearly 11,000. We have been awarded top rankings in Forbes, Glassdoor, Fortune, and Dun's, and we have gotten here thanks to the fact we place our employees first. We even have a saying: "Shareholders are like food - critical to your survival, but you can go three weeks without food. Customers and partners are like water - you can go three days without liquid. However, employees are like air - three minutes, and you are done."

Additionally, we put abundant emphasis on Women in Tech and have our 37% stat to show for it (industry average is ~30%). We provide endless opportunities to grow and change, learn from our colleagues (when the world allows it, fly Business across the globe to meet them!), and provide wonderful compensation and benefits (from RSUs and ESPP to private medical insurance for our employees and their families).

And yet here, locally, we are at times referred to as the best-kept secret in the tech industry. Our leading products - TurboTax, Mint, Quickbooks, and Credit Karma - are not sold locally, which affects how the local market interacts with our brand. This, in a nutshell, is our challenge - how do we excite potential talent if they are not familiar with our products? And how do we engage our employees and make sure they are proud of their work and Intuit, even if those around them aren't quite as familiar? For this precise reason, we make sure our employees are able to see how their work affects all 50 million customers directly.

At a time where people all over the world are looking to work for companies that 'do good' and help humanity (as opposed to companies in the adtech or gaming industry, which help businesses get consumers to spend more), Intuit is focused on 'Powering prosperity around the world.' This means we help small businesses and the self-employed to earn more, manage their finances, and save time while doing so. Therefore, in parallel to ensuring our employees understand the impact of their work, we placed great importance on building our local tech brand. However, those who are familiar with Intuit and our products easily vouch for our cutting-edge technology, innovative state of mind, and exceptional benefits.

Presenting a Refined Solution:

In my role as Head of Internal and External Communications for the Israel site, I dedicate a lot of thought to how we are perceived internally and externally. Employer branding is a segment of my role, but overall I divide my time between four categories: internal-local, internal-global, external, and localizing Intuit-wide programs.

Before spreading our wings externally, we needed to map out our internal identity. This is where internal-local branding comes into play - while we are a limb of the Intuit brand, we are fully functioning and have established a strong identity for our site. With internal-global, the main task is to promote our site's wonderful achievements and emphasize the opportunities that could arise, given the support and resources necessary from our overseas sisters' sites and headquarters.

Once our accomplishments rose to the surface, there was no question that Israel's talent is worth a substantial investment - and that's when we started hiring at full speed. It was important for us to understand what matters most to the people we're interested in hiring. Blind surveys were sent out to test what candidates know of our brand, how familiar they are with our competitors, what is important to them in their place of employment, as well as what they read, and in what circles they run.

We learned, for example, that 54% of respondents desire to work for global tech companies solely (or have a preference for global tech companies over startups). As a matter of fact, only 18% indicated that they are solely or mainly interested in working for startups. It was also important for us to get the word out about how we truly are a great company, regardless of size, and that we take a lot of pride in being a favored professional environment for both women and parents. It is our culture that positions our employees above all.

Finally, we formulated a solution that recruited our employees to be an integral part of our branding efforts. We currently have two functioning programs across Intuit Israel - Technically Speaking and Technically Writing. These programs are unique in that they provide our tech ambassadors with one-on-one public speaking coaching, self-marketing training, event scouting assistance, writing support, and more. The first consists of having our top talent attend conferences, speak at various functions and take an active role in being the face of our company while advancing our technological innovations. The second is purely print and requires that these same individuals share Intuit's internal research and ground-breaking findings through written thought pieces and featured content.

Challenges due to Covid-19:

Our top priority is protecting the health and safety of our employees while attending to the needs of our customers worldwide. This is not a motto we chant carelessly, as we practice what we preach: Intuit was among the first companies to shut their doors when the pandemic started, and by the looks of things, we will also be one of the last.

Although working from home required some preparation, the process didn't affect our workflow as we were already pretty digitized to begin with. A recent Glassdoor survey revealed that 87% of employees expect their employer to support them in balancing work and personal commitments. This preference was always one of Intuit's strong suits, and when working remotely became a deadline-free fact, we faced this reality by offering our employees benefits such as sending them an unlimited budget to acquire all the equipment they need to make their home a suitable place to work, reimbursing their WiFi expenses, childcare support, and home cleaning services.

Additionally, we provided six recharge days and 10 paid vacation days to help take care of family members during Covid-19 (on top of the generous amounts of sick and leave days provided for any reason). And we declared a company-wide shut down for 10 days during the holiday season - this was a true game-changer as it allowed everyone to disconnect and be present in their home-life. We introduced a new service enabling remote doctor consultation visits, offered confidential counseling through licensed mental health providers, offered flu shots as part of our bi-annual medical check-ups, arranged for guest speakers to provide health tips suitable exactly for a time such as this (from working out and cooking to dietary and mental health), and hosted fun events for sole entertainment purposes.

Our employees were beyond proud to participate in an Intuit-financed GoFundMe initiative to help small businesses raise money and overcome the challenges caused by Covid-19. This initiative raised morale among our employees, as they got to play an instrumental part in supporting our nation. Intuit's promise to double the sum raised by the employees resulted in a substantial amount donated to small local businesses and Magen David Adom (Israel's emergency health services).

As for new employees, our unique recruitment and candidate management process called A4A (Assessing-for-Awesome) had to be adjusted to this new era. And so, although we could no longer invite candidates to our brand new beautiful offices, we adapted our process to Zoom and made sure our culture was felt virtually. Thankfully, this unique procedure is already fundamentally different in the most positive sense (guarantees a next-day decision, for example), and so candidates understood they were interviewing for a different type of company regardless of Covid-19 restrictions.

Conclusions:

Understanding who we are and what we need to do in order to establish our site's identity ("Trust, Data and Deep Insight") was an absolute must, as it enabled us to get to where we are today. As a Senior Leadership Team member, I can safely say that this focus was and is to this day implemented through every action we take and decision we make. It was a strategic and conscious resolution to brand Intuit Israel clearly and effectively, as well as provide a meaningful framework for our employees.

Lastly, processes such as finding the right balance between internal and external communications were of great importance, as was enabling our cherry-picked employees to prosper individually. The mere understanding that we trust each member of Intuit Israel to make decisions, learn and soar directly resulted in Intuit's growth as a whole. There's no question that Covid-19 is still a thing of the present, and as such, the workplace of the future will need to adapt. However, just as it did before this pandemic, Intuit will continue to place its employees at the center, and their safety and security as our top priority.