Israeli company Kindite set to improve video call security after RingCentral acquisition
Kindite's technology will be deployed across RingCentral's global end-to-end platform
Provider of enterprise cloud communication and video meeting solutions, RingCentral, has announced the acquisition of Israel-based Kindite, a developer of cryptographic technologies that reduce security and privacy risks to information and applications stored in the cloud. While the value of the deal was not announced, people familiar with the deal estimated it in the tens of millions of dollars.

Kindite has developed a data-protection platform that incorporates unique sets of cryptographic orchestration technologies that can improve security, privacy, and compliance in the cloud. These technologies allow cloud-based applications to process encrypted data without the need for decryption.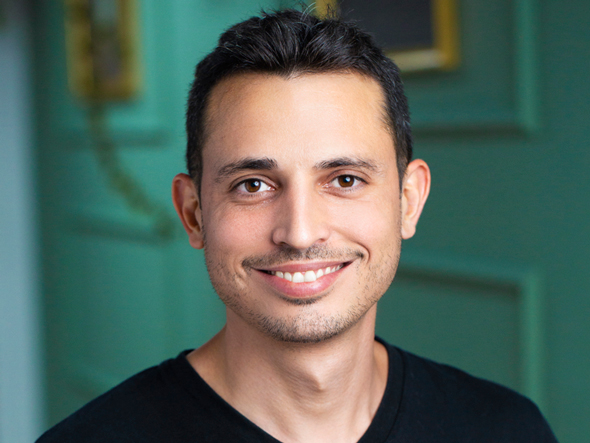 Maor Cohen, co-founder and CEO of Kindite. Photo: Omer Stein

"We established Kindite to bring the very latest technological capabilities to address security and privacy in the cloud," said Maor Cohen, co-founder and CEO of Kindite. "It's fantastic we can bring these security capabilities to customers around the world while enhancing the RingCentral platform with the next generation of security technologies."

Kindit's technology will be incorporated into RingCentral's global communication platform and provide customers with enhanced security, including end-to-end encryption.

"Security and reliability are paramount in enabling employees to work from anywhere," added Heather Hinton, chief information security officer at RingCentral. "With this team's leading-edge security technology, we will accelerate our ability to deliver end-to-end encryption and continue to enhance our commitment to deliver the highest level of security capabilities for our global communications platform, benefiting customers everywhere."

Following the acquisition, RingCentral intends to build an R&D center in Israel led by Cohen. It will recruit roughly 25 people and will focus on cryptographic technologies to support RingCentral's encryption.

Kindite was founded in 2017 by Cohen and Aviad Lahav. By creating encryption technology to process user data in the cloud without needing to decrypt it, Kindite guarantees that customer data will be unreadable throughout its entire lifetime while it migrates to the cloud. RingCentral was founded in 1999 and provides cloud-based communication and collaboration solutions for businesses. It is headquartered in Belmont, California.