Employer Branding
For Lightricks, attracting talent means taking them away from the Tel Aviv bubble
Now that offices are opening up again, the Jerusalem-based company had to find ways to convince employees to travel the distance
Companies have a hard enough time attracting top talent when they're all located in Tel Aviv's busy tech ecosystem. But when you're based in Jerusalem, it can be even harder to convince workers to make the trip - especially since offices are now opening up and lockdown has come to its end.

"One of our biggest challenges in creating a welfare strategy for our company lies in the fact that Lightricks HQ is located in Jerusalem," said Nitsan Roth, Welfare and Employee Experience Lead at Lightricks. "While companies that are located in the center of Israel enjoy a wide reach of welfare opportunities, for us, it's always a challenge to find suppliers who are willing to work with a company located in Jerusalem."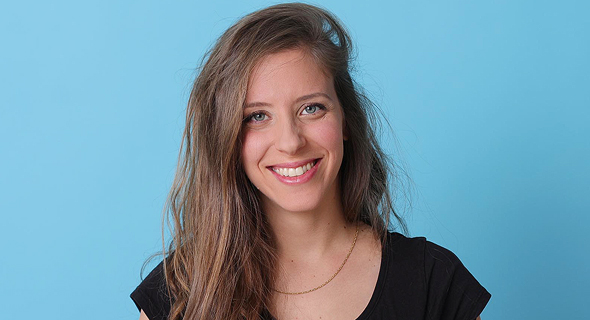 Nitsan Roth, Welfare and Employee Experience Lead at Lightricks. Photo: Eyal Marilos
It's not just the suppliers, either. Roth asserts that "given the fact that we are far from the center, that our office space has more of a Kibbutz vibe than a techy skyscraper, we have to make sure our employee experience is something that not only meets the industry standard but rather surpasses it."
Lightricks has joined CTech to share some of the Employer Branding strategies it adopts to attract - and keep - top talent even when they're not in the middle of the action.
General intro:
Lightricks is the maker of several highly popular, award-winning content creation apps. Our goal at Lightricks is to give creators, influencers, and brands fun and powerful creative tools that empower them to unlock their creative potential and make great content that looks and feels like magic.
Company details:
Lightricks was founded in 2013 by five Ph.D. students: Zeev Farbman, Nir Pochter, Yaron Inger, Amit Goldstein, and a former Supreme Court of Israel clerk, Itai Tsiddon. Headquartered in Jerusalem, the company currently has over 450 employees.
Lightricks is a pioneer in creativity tools that inspire people to craft visual content and give them the ability to share the world through their eyes with friends, family, and followers. The company brings a unique blend of cutting-edge academic research, technology, and design to every product experience it creates. Lightricks' suite of apps has over 400 million downloads worldwide and has won numerous prestigious awards — including Apple's App of the Year, the Apple Design Award, and both Apple's and Google Play's Best of the Year. Every month, over 425 million images and videos are created and shared by individuals, influencers, and brands using a Lightricks-powered app. With five international offices, and backers including Goldman Sachs Private Capital Investing, Insight Partners, Greycroft, ClalTech, and Viola Ventures, Lightricks is on a mission to democratize creativity and empower self-expression all over the world.
Description of the problem:
At Lightricks, our goal is to create a welfare experience that supports our employees in a way that makes them feel seen and appreciated. Lightricks is a creative company with some of the coolest products in the market and we want to reflect that in the perks and opportunities we provide our employees. One of our biggest challenges in creating a welfare strategy for our company lies in the fact that Lightricks HQ is located in Jerusalem. While companies that are located in the center of Israel enjoy a wide reach of welfare opportunities, for us, it's always a challenge to find suppliers who are willing to work with a company located in Jerusalem. This also affects our day-to-day at the office, for example, our lunch experience is different as there is a small selection of well-known restaurants in Jerusalem. From a brand perspective, we understand that we offer something different. Given the fact that we are far from the center, that our office space has more of a Kibbutz vibe than a techy skyscraper, we have to make sure our employee experience is something that not only meets the industry standard but rather surpasses it.
Another challenge is the location of the employees themselves. more than half of our employees live outside of Jerusalem and it's our job is to make sure that the employees view the time they spend working at the office as worthwhile. Not only from a professional standpoint but also from a social one. That's why our entire approach for welfare is not to view our employees as employees, but as rounded individuals who have a variety of needs.
Presenting the refined solution:
Our welfare approach reflects the company DNA as a whole - When you work for Lightricks you're not part of a system, you're part of a team. We try to create a supportive environment for that team to work in the best way possible and that's why we offer a number of welfare opportunities for our employees.
By looking at each employee as individuals, we were able to form groups of people with shared interests and offer them the right welfare to support their day-to-day at Lightricks. For example, we offer shuttle services and car2go services for people living outside of Jerusalem. We offer babysitting services for parents and various activities and support groups for employees during work time and off. We put a huge emphasis on the social aspect at Lightricks and we try to create a team atmosphere that includes everyone. We believe that it's an opportunity to strengthen the bond between employees, staff members, and managers. Overall, we look at the benefits we offer as something that really aims to help our employees do well, feel well and flourish.
Challenges brought on by Covid-19:
Covid-19 prevented the most important thing in the world of welfare - meeting people and bringing people together. We went from a state of being constantly in touch with employees through meetings, hallway conversations, and events, to a state of social distancing and work-from-home model. All the benefits that were associated with the offices were no longer relevant. From office catering and kitchenettes full of goods to sports classes and company events. We realized that we needed to reset and understand how the "new normal" works and offer as much as possible according to the new limitations.
Assimilation:
We set up a program called Welfare 360. This program is essentially meant to look at an employee's journey from start to finish, taking into consideration their overall needs. We look at the employees through the lens of relationships - with the company, team, and relationships in their personal life.
When Covid started, we realized that working in an office is not applicable anymore, therefore, we provided all our employees (all over the country) with full workstations (table, chair, screens) to ensure maximum productivity at home. We set up a delivery force that was assigned to solve any office-related problems. We sent ongoing gifts and offered perks throughout every shutdown. This made the employee realize that Lightricks cares for them at any given time. For those who chose to work from the office, we created a well-rounded, safe environment. We provided PCR tests at the office twice a week, permits to employees who had difficulty working at home and wanted to work in offices as well as workstations that were disinfected on a daily basis.
As for the social aspect, it was important for us to create a good atmosphere and a sense of security to bond our different teams. That's why we encouraged teams to meet and work together as much as possible. We organized team events while adhering to the restrictions, using the gardens at our offices for a meeting place. We also offered various social activities with the "Machneyuda" restaurant group including bonfires and picnics. In addition, we organized cross-team workshops so that employees from different teams in the company could meet with each other as well.
We had to be extremely sensitive during Covid-19 as many of our employees had to quarantine and some of them were even sick. We wanted to make sure that everyone feels seen and taken care of. That's why we created tailor-made perks for any Covid situation. For employees who were positive we sent food, for parents we sent an arts and crafts kit, and for our Olim who had no family around, we sent various gifts and sweets. In addition, we offered a subscription to GroupHug which is an online parenting platform, organized activities for children during the day, and subsidized babysitting during quarantine. We also encouraged employees to take advantage of their days off regardless of the flexible work hours.
Conclusions:
Looking back at the past year, we're very proud of the quick adjustment we made due to Covid.
We now have a better understanding of how to implement a welfare strategy that can work regardless of the geographical location of the employee. The welfare 360 ​​program has had amazing results and we are able to see them on the ground, in the office, and through various surveys that we've conducted. We are constantly receiving positive feedback from our employees, especially on our ability to pay attention to small details. Many employees feel they keep a proper work/life balance, they appreciate our efforts to provide a safe office environment and love to attend company activities. With 450 employees in the company, 320 employees have participated in company events in the past year. Which is, for us, an amazing achievement.
While our Warfare 360 program has been extremely successful, we are still longing for the day when we will be able to fully return to the office, experience events together, and spend time with each other safely without restrictions.