Optimove launches real-time segmentation capabilities for its CRM journeys
The new capabilities are a direct result of the company's acquisition of event streaming platform Axonite last year
CRM marketing tool Optimove announced on Thursday the launch of its new real-time segmentation capabilities, combined with its existing AI-driven orchestration technology. Together, these technologies can provide brands with customer analysis, segmentation, and enhanced communication. The added capabilities are a result of the 2020 acquisition and integration of Axonite, a real-time event streaming platform.
Optimove uses real-time customer data to autonomously transfer that data into actionable insights helping customer-facing businesses with their growth. Its real-time segmentation is powered by customer attributes created through a no-code interface. In addition to real-time or batch-only scenarios, Optimove allows brands to combine modeling and context that stems from the processing of historical data with both the speed and relevance of real-time data.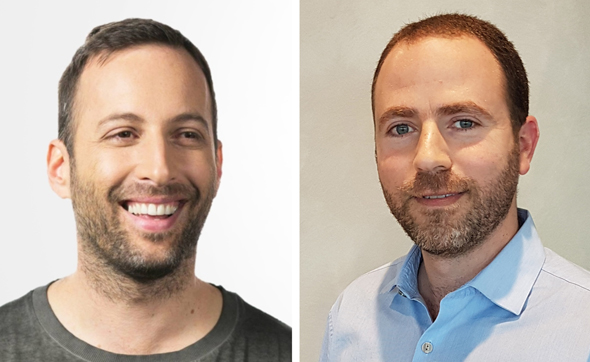 Pini Yakuel (left) and Shai Frank. Photo: Optimove

"Organizations looking to drive growth through their existing customers and effectively communicate with hundreds of segments need to be able to take into account their customers' past, present, and future, so their communications are always relevant," said Shai Frank, VP of Product at Optimove. "By blending real-time, historical, and predictive segmentation, we provide CRM marketers with the most robust set of targeting capabilities in the market, further helping brands significantly increase their customers' value."

Optimove now offers brands the opportunity to scale their CRM Marketing by leveraging both historical and predictive data to find out 'who' their customer is while using the real-time data to determine 'what' they are doing.

"In today's world, effectively combining batch and real-time data is key to scale CRM Marketing and boost customer lifetime value," added Pini Yakuel, CEO and Founder of Optimove. "Optimove's unwavering commitment to providing a next-gen technology that allows brands to intelligently scale their CRM Marketing is what led us to these new capabilities. Segmentation based on the combination of historical, real-time, and predictive data is helping our customers break through the limits posed by single-faceted solutions, while firmly placing organizations on a path to reap the benefits of having the hundreds of segments that compose their AI-mapped CRM journeys."

Use cases that can demonstrate these capabilities include aligning CRM and compliance efforts, reducing the risk of broken CRM journeys, and orchestrating the optimal customer treatment for retail brands. With Optimove, organizations can power their real-time segmentation by leveraging data from Segment.com, customer systems like Zendesk, eCommerce platforms like Shopify, and more.

Optimove was founded in 2009 by Yakuel and has since raised $20 million in a 2016 series A round. It is used by brands including Staples, Deezer, Talkspace, and Sweaty Betty.