A good gamble: How Israel became a social casino powerhouse
They are scorned by gamers and puritans, but social casino games are the backbone of the country's thriving gaming industry
"The first poker game we made for Facebook was such a long time ago that it didn't even have a way for players to purchase game tokens. There was a PayPal account where people sent money and we'd top up their account," recalls Ohad Barzilai, the former CEO of Mytopia and one of the pioneers of the Israeli gaming industry. "One day Alexei, one of our team leaders, rushed into the hallway and started shouting 'Come on, come quick, you've got to see this!' We rushed over and he showed us that someone had bought $50 worth of tokens. It was a ridiculous sum back then. Why would anyone buy $50 worth of tokens? We checked their account and couldn't understand why they did it. They weren't even out of in-game money. We couldn't understand what the hell had happened."

A few hours later the penny dropped. "$50 was precisely the amount the player needed to round up to a million tokens. They just wanted to have a million tokens in their account, just for the feeling of it," Barzilai said. The folks at Mytopia may have not realized it at the time, but it was a defining moment for the social casino industry, one of the biggest, and controversial, success stories of the gaming world.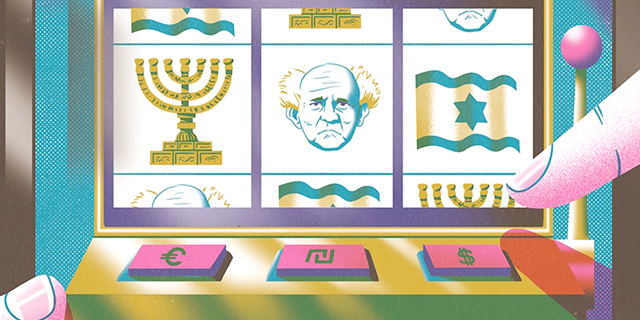 The Israeli gaming industry was pioneered by Social-Casino games. Illustration: Yonatan Popper

Social casino games are planted with one foot in the world of gambling and the other in the world of gaming. It is based on equal parts fun, easy, and highly addictive games; humans' endless attraction to sparkling lights and the sound of coins dropping; but above all else, on a deep understanding, based on mountains of data, of users and what motivates them— particularly what motivates them to spend additional money in the game.

Barzilai sold Mytopia to gambling company 888 in 2010 for $18 million, making it one of the first Israeli gaming sector exits. Eleven years later and those games make up the core of the Israeli gaming industry. In truth it makes up the overwhelming majority of the local industry. According to GameIS—the Digital Games Industry Association in Israel, 90%-95% of employees in Israeli game development and distribution companies work on games that are in some way connected to social casino games and that 95% of companies revenues come from that field. Those figures don't include Israeli technology companies that operate in the gaming sector, like IronSource or Overwolf, but only companies that deal with the games themselves. Israel's Casual and Indy games industry have been growing rapidly over the past two years, but are still in their diapers compared to the established and sprawling social casino sector.

Social casino games essentially take the common games of chance of the casino — poker, bingo, slot machines— and leave out the elements that make them actual gambling, meaning there is no real money to be won (or lost) by playing them. The only coins the players can rake in are virtual ones and the primary thing you can spend them on is more game time or content. The virtual money can be won, but since, like in a real casino the house always wins, you can also purchase more in exchange for real currency.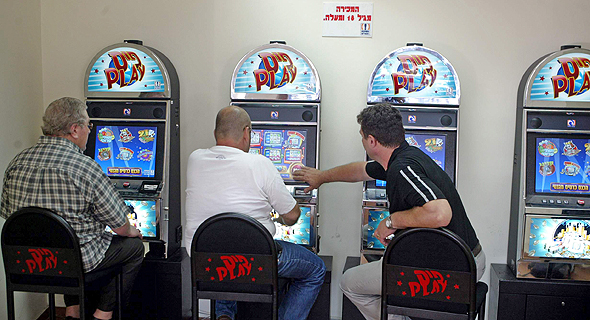 Many social casion games are based on slot machine mechanics

Israel is home to 25 companies that make or distribute social casino games. Alongside 15 small ones, it is home to some of the sector's biggest players, with none bigger than Playtika. The Herzliya-based company was sold to a conglomerate of Chinese companies in 2016 at a valuation of $4.4 billion - and in January went public on Nasdaq, where it is traded at a valuation of $10.6 billion.

There are two other publicly traded companies that operate in the local space: U.S-based SciPlay which has been traded since 2019, and Polish company Huuuge which conducted its IPO shortly after Playtika. There is also PlayStudios, which is planning on going public via a SPAC at a $1.1 billion valuation. All of the companies are extremely active in Israel, which over the years has become an international hub of knowledge, talent, and success in the industry.

Israel's dominance creates a lot of positive hype, especially when a company like Playtika goes public on Nasdaq, but also its fair share of criticism. The most severe critics say that the games are just as addictive as gambling for real money and as such are just as dangerous, even if no one believes that they may become millionaires by playing them. Others say that topping up on tokens in social casino games is just like purchasing more lives on Candy Crush or paying for a full game. Entertainment is entertainment, they say, and what does it matter that the games have an appearance of a casino?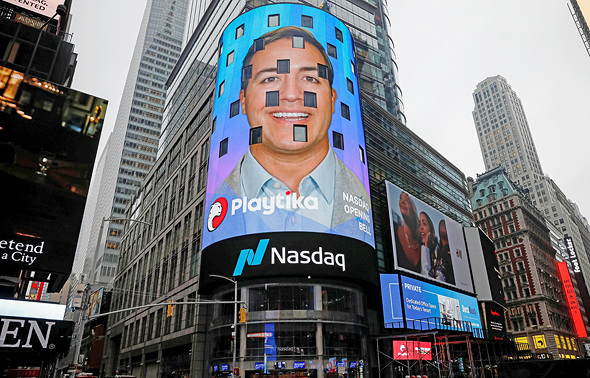 Playtika made an impressive IPO leading the way for other companies. Photo: Reuters

But there are those who think differently. Just ask Playtika, who along with some of its competitors was on the receiving end of a class action lawsuit in the U.S. state of Washington, in which it was claimed that social casino games constitute illegal gambling, even if you can't get rich off of them. In order to ground the claim, the lawsuit claimed that playing time was a "thing of value" and that the fact that people were betting on chips, even virtual ones, could be considered illegal. The claims were never fully examined because Playtika paid $38 million to have the lawsuit rescinded.

As a partial response to the case, several of the games have decided to put more of an emphasis on the social aspects at the expense of the casino elements. To do so, they started combining more of what is known as 'meta-games' — aspects that have nothing to do with slot machines, but are put into motion by additional pulls of the handle. For example, games can have a plot that advances the more points players accumulate using the slot machine at the heart of its gameplay. But conversely, the more meta-game aspects there are in a game, the sharper the criticism becomes: are the games hiding some dark and sinister underpinnings and trying to obfuscate the fact that they are a casino? Or are they simply packed with lots of colorful content? Sure, they are designed so that users buy as many tokens as possible, but how does that differ from the way online stores are designed so that buyers purchase as many products as possible?

A Dirty Job

"Nimble Israeli entrepreneurs recognized the opportunity and were off to the races. Silicon Valley doesn't like to meddle with things that lack regulatory clarity, they have issues with the uncertainty, and thus companies from Israel, South Africa, and UK companies that operate in Gibraltar became the industry leaders," said Gigi Levy-Weiss, an Israeli entrepreneur and investor who is considered one of the founding fathers of the Israeli gaming industry. Levy-Weiss was, among other things, the CEO of 888 and one of the earliest investors in Playtika. Today he is the managing partner of venture capital fund NFX, which continues to back Israeli gaming companies. "With that advantage, the Israeli industry took on significance and that knowledge accumulated in those days became the foundation of social casino games."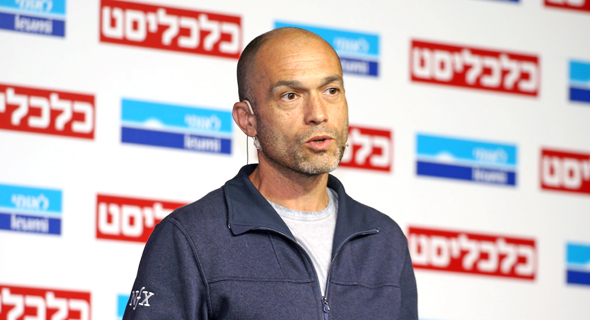 NFX General Partner Gigi Levy Weiss. Photo: Yariv Katz

"The gambling companies didn't know what to make of the social casino games in their early days, but Gigi had a vision," Barzliai said. "Even after they had acquired us, I still had to make the rounds and give lectures on what exactly social networks are. They weren't on Facebook back then and it seemed extremely silly to them. Games that weren't played for real money seemed like nonsense to them too. Why would anyone want to play for virtual money when they could play for real money? Why would anyone pay without being given the chance to earn? They treated it as something that was bound to disappear, but hoped that it would have a potential to expand their player base. If we pour a ton of money into make-believe poker, maybe some of the players would go onto real poker, was their way of thinking."

Mark Zuckerberg had other plans. In those years Facebook was at the height of its growth. It was a confusing and confounding time: everyone wanted to be on Facebook, but didn't quite understand what to do once they were on it, and the network and its functions were frequently changing too. One company that saw early success on Facebook was Zynga, which is best known today for its late blockbuster Farmville, which was the first Facebook game to surpass 10 million players a day. Zynga also operated a popular poker game called "Zynga Poker" which allowed players to gamble with real money — as long as they were outside of U.S. borders. At its peak, the game was played by a total of 350 million players. These first games took full advantage of their users' social connections and sent out, sometimes without notifying the users, as much spam the likes of "Danny is inviting you to play blackjack!" as they could get away with, with Danny being promised several hundred or thousand virtual coins in return for recruiting another old high school buddy.

And so, Zynga and Facebook entered an arms race: Zynga's business model relied on aggressive distribution of spam, and though Facebook enjoyed the user traffic and the many hours online that Zynga brought to the platform, it decided that maintaining its user experience was more important, never mind the headaches that having people exchange money in virtual poker games on your platform entails.

"Even when social casino games started making money, it seemed like small change for the gambling companies," Barzilai said. "But then Facebook blocked the option of playing for real money or transferring players to real money games and they were left with no choices. They had to concede and say 'just keep on doing what you're doing.'"

"Israelis have a Killer Instinct"

One lingering question is: Why Israel? After all, the average Israeli only encounters a slot machine a handful of times in their lives and always outside the country, where gambling is illegal. Noga Halperin, head of marketing at SciPlay, nearly half of whose team sits in Israel is very much aware of the discrepancy. "We don't come from a culture that has a good grasp of gambling," she said. "The Americans who I work with can identify a slot machine by its sound, but we make up for it in other things. Operating a social casino game is like owning a business that is open 24 hours a day. To support such an enterprise you need to be very fast, very creative and very strategic. Israelis have a killer instinct. If you see that gameplay figures are dropping slightly on a Friday evening, you'll drop everything to play with the promotion until the product is back to normal. In other cultures, you switch off your computer and don't touch it no matter what."

Israel's understanding of social casino games doesn't just generate income, it exports talent to the world. Barak David, who until recently filled a senior position at Playtika, was appointed last year as the CEO of European social casino game company Murka, and he is the sole Israeli working for it. "I grew up in IDF intelligence unit 8200 and then in a series of tech companies before entering the world of gaming, so I come with a real analytical approach. In the gaming world, that can create conflict with the product people that want to do things that are innovative and cool. You need to manage some kind of a balance between the two sides," he said.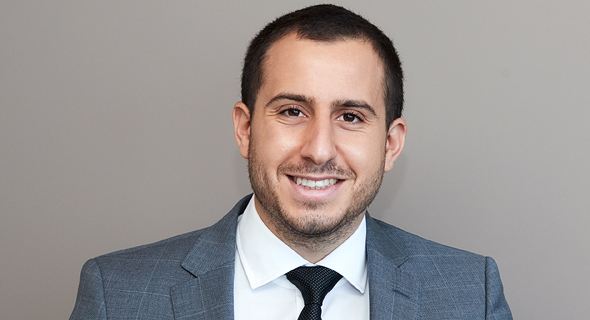 Murka CEO Barak David. Photo: Alexander Papacosta

David is the newest Israeli on the list of senior figures in the social gaming world. Before him came Elad Kushnir, who serves as COO of Huuuge and Yaron Leyvand, Senior Vice President - Social Casino & Casual Games at Zynga. David's thesis when it comes to Israeli success at social casino games is more psychological. Our mentality is very suitable to this world, we are highly competitive. You can tell everything about this world at a glance: who is on the top of the downloads table and who isn't. Looking at the local companies, everyone is operating in the same small ecosystem and everyone knows each other. The moment you know your competitors on a personal level and they are not just some amorphous entity on the other side of the globe, you want to compete with them harder."

Levy-Weiss, meanwhile, credits the success of social gaming companies to the gambling companies that were operating here a decade and half ago as well as to other developing sectors that converged with them. "In its early days, Playtika was supposed to focus on social network games, not mobile games," he said. "Uri Shahak, one of its founders, was a game designer at 888. He was familiar with the casino world, but was also a gamer. He was the first one to realize that you can take the basic gameplay of casino games and add to them a meta-game element to add extra interest." He said that that's how Playtika's hit game Slotomania was born in 2011. "Israel had an advantage both in the field of game design and also in the field of relatively aggressive marketing, with various companies that developed adtech that is heavily based on data and analysis."

Going Beyond the Casino

In the decade since, more and more companies have decided to put the meta-game features front and center. While the mechanics that's at their core still revolves around slot machines, it powers more complex gameplay systems. In Huuuge Casino Slots, for example, players can join a club and play against other clubs, but the foundation of the game still revolves around turning a handle of a slot machine.

The ratio between the core and meta-elements varies from one game to another. A good example is Coin Master, the runaway hit by Israel's MoonActive, which generated it $1.1 billion in 2020 alone, making it the fourth highest earning game of the year. In it, players build villages, attack each other and raid each other for coins, but at the heart of everything remains a slot machine with a handle. The game's visual world is a far cry from the casino and gambling world too, even though the mechanics at their core is the same.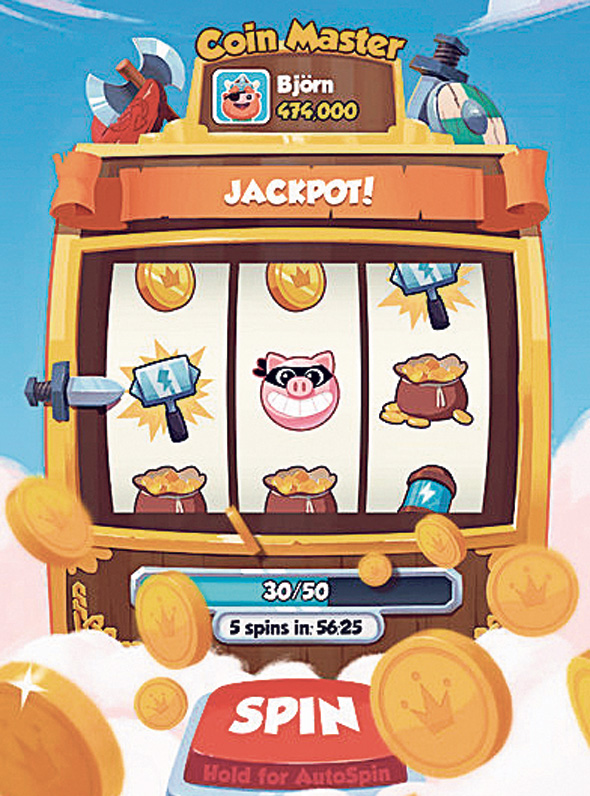 Populra social casino game Coin Master. Photo: PR

Where does Coin Master rest on the social-casino spectrum? It's hard to say. For their part, the folks at MoonActive don't like to be called social casinos and prefer the 'Casual' label.

Even though social casino games were largely responsible for the existence of the Israeli gaming industry, not everyone is a fan. Even among industry insiders there are those who accuse the companies of producing games that are irresponsibly addictive and that gambling for virtual money is morally the same as gambling for real money. Other complain that "it isn't even real gaming," though it's not clear whether what bothers them is the luck element or whether they lump it in with a dismissive attitude about casual and mobile gaming in general.

"I'm happy to dismiss the naysayers, but what they say can't be entirely ignored," said GameIS chairman Guy Bendov. "There are people who are concerned about the business model — the monetization aspect — and feel that there is something essentially flawed with the model, not just in social casino games but in any game that makes use of microtransactions. Clearly it is legitimate, but it's a matter of ethical beliefs. The other group of critics revolves around artistic issues and they won't be pleased until Israelis produce a 3-dimensional game that took 400 people four years to develop and operates on PC and gaming consoles."

Even Halperin admitted that she entered the field with a certain degree of trepidation. "In the beginning I didn't want to work at Playtika because I thought it involved gambling. I was new to the gaming world and didn't know about the distinctions," she said.

What made you change your mind?

"I realized that most of the players will ever end up paying and merely enjoy the gameplay experience and that only those who want to extend their play time or enhance it will actually pay. That was the penny that dropped. We tend to have this sort of paternalistic way of thinking, as if 'I know what's best for you.' When you work opposite American companies, like we do at SciPlay, you realize there is a big difference between how they see things and Israelis' occasionally paternalistic attitude. Americans would say: let each person decide what's best for them. They have limits too, but they have more respect for individual rights."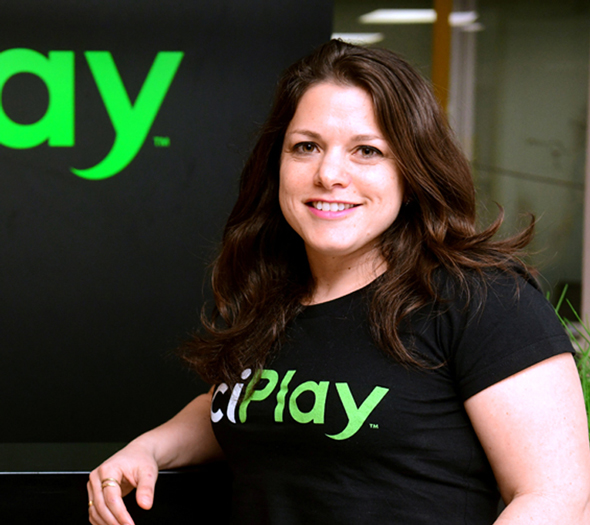 SciPlay's Noga Halperin. Photo: Yossi Zeliger

So you think that the criticism of social casino games is mostly the result of cultural gaps?

"When you talk to Americans, you discover that part of their entertainment culture includes visiting a casino a couple of times a year, this past year notwithstanding, and they enjoy playing casino games at home too. Sure, the games have a lot more than just the slot machine element, but most players enjoy both the core and the surrounding features."

The debate over social casino games continues to rile gamers and industry people alike, and will likely be sparked again the next time a social gaming company goes public or is sold for a fortune. One of the reasons it draws so much passion is that it still retains relics of the dividing lines between gaming and gambling. In the meantime, more and more games that are being sold at full price are integrating slot machine mechanics. If that trend continues, within a few years the anger at social casino games will appear almost naive: after all, how can you be angry about a slot machine admitting honestly that it is indeed a slot machine? As always, the best advice is to be a smarter and more conscientious consumer. The house ALWAYS wins and it doesn't have to be a casino for that to be the case.