Anima plays therapist to the 'love/hate' relationship of designers and developers
Its tool takes designs and automatically converts them into code - saving time and money for organizations
The relationship between designers and developers can be recognized across a variety of industries. The writer and editor; the artist and the graphic designer; the director and the producer - all walk a tightrope when working together and understanding each other's needs and abilities.

"It's a mixed love and hate relationship," explained Or Arbel, co-founder of Anima, a platform that converts web and mobile app designs into code automatically. "The way it works today, and it hasn't changed for 30 years, is that you have the design team, and the team is coming up with ideas and they have these design tools Figma, Sketch, Adobe XD - they use these tools to design the software… then when they're finished, they send designs to the development team. And because these are images, a lot of the things are lost in translation."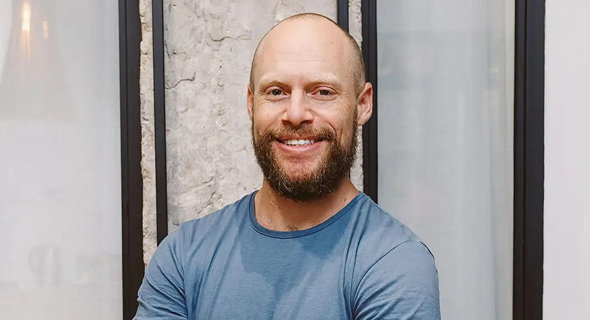 Or Arbel, co-founder of Anima. Photo: Anima

According to Arbel, development teams can spend two, sometimes three, weeks taking the designs from one platform and converting them into HTML code for them to become functioning utilities. However, anyone who has ever outsourced a design or brief can understand the frustration when they see the final product.

"They come back to the design team and they say they're finished and they do a design review and the designers are furious," Arbel continued. "It doesn't look the same… how could they think it looks the same? Engineers often miss and don't see it's not the same. Designers do."

Arbel himself is an engineer. His other co-founders, Michal and Avishay Cohen, come from design and developer backgrounds. It makes sense that the three of them would spot this problem of these two teams spending weeks going back and forth fixing, adjusting, and tweaking the code that was made. The three founded Anima in 2016 and the solution has since been downloaded 400,000 times, used by thousands of developers and designers who can cut time and cost by automating the initial grunt work of producing the first level of code.

Arbel believes that Anima can position itself into a sweet spot and tackle a space that is currently being ignored by most no-code platforms such as Wix, which can help designers build websites but not much else. "No one cares about the code behind (Wix), whereas we care about the code behind it. The way we look at it is that these are all production-ready solutions but we focus on developer-friendly solutions."

Even though some developers might rejoice at having a design automatically translated into code, Arbel admitted that the tool might not be for everyone. People may be protective over their work technique or simply used to their own methods and find it difficult to work with unfinished/imperfect automation. One way to think about it is converting PDF files to Word docs - it might be easier just to work from square one.

"I won't tell you the diplomatic answer that it's amazing," he said when asked about the quality of the output. "I can tell you we have 1,000 developers using the code today, and this is growing. If you are a specific developer that develops in the languages we support today, which is React, and you use specific writing in the CSS, then I can tell you around half the developers like it and want to use it and the others don't want to use it. But the diplomatic thing I would say is that it's improving on a weekly basis. The code, every time we get feedback and they say they can't use it, we ask why and then we fix it."

Anima uses a bottom-up business model, which means any designer or developer can register for one of its three subscription models, the most popular costing around $31 per month. It means that any person within large organizations can sign up and use it, resulting in Anima's platform used by engineers in some of the biggest companies such as Facebook, Google, or Netflix. It is understood that it saves 50% of the developer's time - and the cost of that time - so the frustration between the teams can be reduced and the love/hate relationship can be nurtured.

"A lot of times you hear about solutions of no-code… Anima is a low-code, not no-code because we do not take developers out of the picture. Instead, we save a lot of time for these teams," he said.