Israel's Bright Data to help UK with its national data strategy
"The NDS will put the UK at the forefront of unlocking the full social and economic potential of data," said Or Lenchner, CEO of Bright Data
Bright Data, formerly Luminati Networks, has established The Bright Initiative to help work with British organizations to establish the UK's National Data Strategy (NDS). The company is investing resources and expertise to support work that will help the country realize its social and economic targets.

The announcement of The Bright Initiative comes following the UK Government's consultation on key issues that needed to be addressed for a sufficient data strategy across the country. Following the publication of its response to the findings, Bright Data was a key contributor and highlighted three main areas for the UK to focus on - internet transparency, data skills, and the ethics of data collection.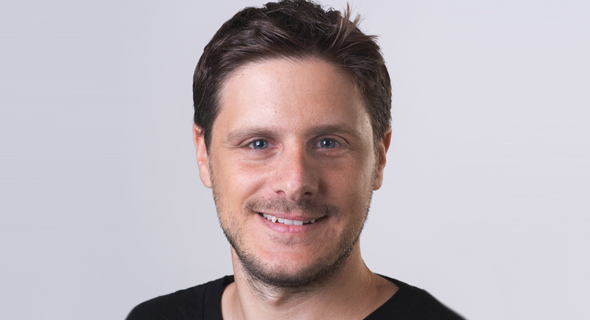 Or Lenchner, CEO of Bright Data. Photo: Tamara Barelski

"The NDS will put the UK at the forefront of unlocking the full social and economic potential of data," said Or Lenchner, CEO of Bright Data. "As an industry-leading online data collection platform, we consider it our duty to do all we can to ensure its success. The ambitious goals of the NDS will only be achieved through a truly collaborative effort from the private and public sectors. The work our Initiative is doing with this initial group of partners puts this principle into practice and we look forward to building on it with others over the coming months."

Since NDS will be delivered through joint contributions from the private sector alongside public and non-profit partners, Bright Data is working with a collection of organizations via The Bright Initiative to help realize these priorities. This includes sharing insight on the guidelines of online data protection across the UK public sector; working with the Enterprise Forum to host a discussion with John Whittingdale OBE MP, the Minister of State for Media and Data; and running workshops for students from more than 70 UK universities about data skills through partnerships with academic institutions such as King's College, Royal Holloway University, and Oxford University.

Bright Data is an open-source data collection platform helping businesses or organizations gather publicly available online data in ethical and moral ways. The Bright Initiative program was established earlier this year and works with academic institutions, NGOs, NPO, and public sector bodies to help 'drive positive change' through three key pillars: promoting web transparency, fighting social injustice, and encouraging data-driven expertise through education and research.