Namogoo acquires Remarkety to expand its digital journey continuity platform
The acquisition is the second strategic M&A following the purchase of Personali in early 2020
Namogoo, an Israeli company that has developed a Digital Journey Continuity platform, has announced that it has acquired Remarkety, a provider of data-driven email marketing automation solutions for eCommerce. The acquisition is the second strategic M&A following the purchase of Personali in early 2020.

"Remarkety's product is a perfect fit for our platform, helping us provide retailers with the tools they need to deliver unstoppable customer journeys," said Chemi Katz, CEO and co-founder of Namogoo. "The addition of Remarkety's unique technology allows us to equip brands with multichannel experiences, engaging shoppers wherever they are in their journeys."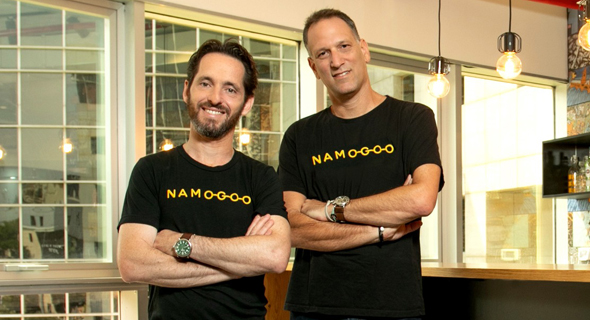 Namogoo co-founders Ohad Greenshpan (left) and Chemi Katz. Photo: Efrat Sa'ar

The acquisition of Remarekty will help Namogoo provide complete continuity by engaging customers with personalized multi-channel experiences both on and off-site. It will help Namogoo penetrate the SMB market where Remarkety is already well-established.

"We are thrilled to be joining a company that shares our vision for the future of eCommerce," said Guy Harel, CEO and co-founder of Remarkety. "With Namogoo, we have the resources and proprietary technology to take email and SMS to the next level with predictive intent personalization. The synergy between the products and companies is truly amazing, and will enable us to quickly deliver value to retailers throughout the world," added Joel Presman, Remarkety GM and co-founder.

It is understood that Namogoo will also now add targeted SMS and email campaigns to its solution. "With the acquisition of Remarkety, our second in just over a year, Namogoo is continuing its goal of hyper-growth through the addition of new solutions and technologies which provide maximum value to our customers," said CTO and co-founder Ohad Greenshpan. "We plan to keep breaking into new markets by pursuing additional acquisition opportunities that serve our vision."

Namogoo was established in 2014 by Katz and Greenshpan. To date, it has raised $68 million across four rounds and Remarkety marks its second acquisition. Remarkety is an email marketing automation service for eCommerce and was founded by Presmen, Harel, and Tzvi Ziv.