Cybereason acquires empow, enhancing its XDR offerings
The acquisition of Israeli startup empow will integrate patented prediction technology into Cybereason's XDR
Israeli cybersecurity company Cybereason has announced the acquisition of empow, a security analytics company based in Tel Aviv, Israel. The acquisition will add predictive response technology, more data integrations, as well as engineering and product talent. By incorporating its capabilities, Cybereason will further deliver on its mission to end cyberattacks on the endpoint, across enterprise, and anywhere else where the battle may take place.

"The parallels between the evolution of the Cybereason solution over the last few years and the more recent development of the empow offerings are astounding," said Cybereason co-founder and CEO Lior Div. "When we really dug into the empow capabilities, we saw how complementary our approaches are to solving the critical security issues that organizations are struggling with, and we realized that bringing empow's capabilities and team to Cybereason was both a sound business decision and a catalyst for further market disruption."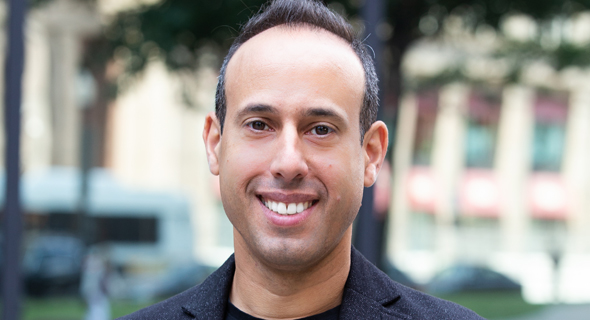 Lior Div, Cybereason co-founder and CEO. Photo: Cybereason

Cybereason's XDR solution reverses the attacker's advantage by extending detection and response capabilities across the broader IT ecosystem. This can help empower defenders who can quickly pinpoint, understand, and end malicious attacks across entire IT stacks, whether it's on-prem or in the cloud. Its acquisition of empow, with its adaptive decision-making engine to formulate preventative defense measures, will integrate patented prediction technology into Cybereason's XDR.

Avi Chesla, empow Founder and CEO, added: "Cybereason has been recognized as a leader in the EDR and EPP space for some time, and its operation-centric approach to delivering deep contextuaXDRl correlations offered by the ability to identify MalOps is defining the gold standard for solutions. There was a great deal of natural synergy in everything both companies were already doing, and we are very enthusiastic about the acquisition because this is truly a case where the whole is greater than the sum of the parts."

The empow acquisition will accelerate integrations with more than 70 leading IT & security vendors, including firewall providers, email and web gateways, cloud infrastructure, threat intelligence vendors, and more. It comes following Cybereason's securing of $275 million in crossover financing led by Liberty Strategic Capital, with additional backing provided by Irving Investors, certain funds advised by Neuberger Berman Investment Advisers LLC, and Softbank Vision Fund 2.

Cybereason provides future-ready attack protection to help unify security from endpoint to enterprise, to anywhere else where attacks may take place. Its defense platform can help end cyber attacks and has customers in more than 30 countries. empow was founded in 2014 by Chesla and has developed an AI-powered security information and event management (SIEM) solution. It has raised a total of $21 million across three rounds.