Propel raises $1.1 million for its public relations management software
The platform uses data to help PR with the tech leap that sales and business development teams underwent
Journalists, rejoice. Propel, a PR software that helps improve the workflow and results of agency and in-house PR professionals, has raised $1.1 million. The new round brings its total funding to $1.5 million and the round was led by LogicBoost Labs with participation from Israeli angel investor Nimrod May and Edan Dover, an American musician who is part of the band The Score. A third angel investor has not publicly released their identity.

"We allow PR professionals to spend more time on the strategic aspects of PR – such as developing a new story angle, researching highly relevant targets to pitch, or landing a new client, and once they experience that shift they refuse to go back," said Zach Cutler, Propel's CEO and Co-Founder.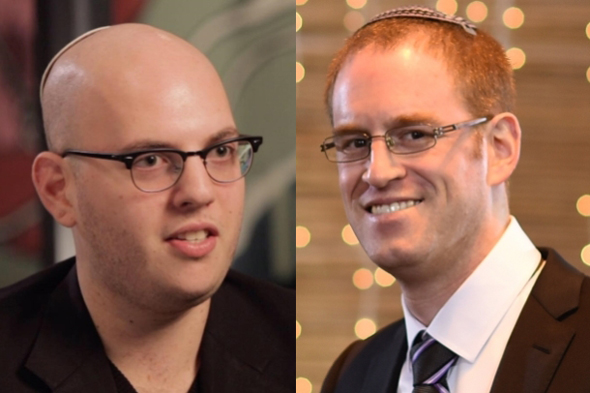 Co-Founders Zach Cutler and David Cohen (CTO). Photo: Joel Strauss

Propel was 'built by PR for PR people' to help share information of journalists and their publications to include unique insights such as pitch open rates and optimal pitching times (late morning for this writer). Propel is compatible with both Gmail and Outlook and was built as a CRM first and is a fully integrated platform, from the database and monitoring to insights and report generation for clients.

"Propel is transformative because it brings data to PR," added investor Nimrod May. "Sales professionals have tracked their emails for years, schedule cadences, leverage client notes and learning across teams, but PR hasn't done that. Propel solves the issue by streamlining all efforts in a single OS, providing PR with the transformative tech leap that sales and business development teams underwent, with PR-specific functionality."

The SaaS platform was launched in 2019 by PR industry veteran Zach Cutler and software engineer David Cohen. It is headquartered in Tel Aviv with teams in London and Miami. Today, Propel has more than 100 customers such as Google, The Daily Mail, W20, and other brands and agencies. Its advisory board includes Ron Yekutiel, CEO of Kaltura, which went public on the NASDAQ last week at a $1.3 billion valuation, and Itai Sadan, CEO of Duda, which raised $50 million last month.