Renovai secures $3.7 million in funding in seed round
The Israeli interior design startup's round was led by Canadian tech fund Verstra Ventures and co-led by Australia's leading retailer Temple & Webster
Renovai, the Israeli startup behind the first-ever virtual interior designer which provides visual artificial intelligence shopping assistance for lifestyle brands, announced the closing of its seed round of $3.7 million. The round was co-led by Canadian tech fund Verstra Ventures and Australia's leading retailer Temple & Webster. Alchemist Accelerator, NGN Partners, Citrine and Fusion also participated in the round.
Temple & Webster Group is an online retailer of furniture and homeware, offering over 200,000 products from hundreds of suppliers. The company went public in 2015 and is worth $1 billion, and is now also focusing on online innovative technologies to preserve its competitive edge.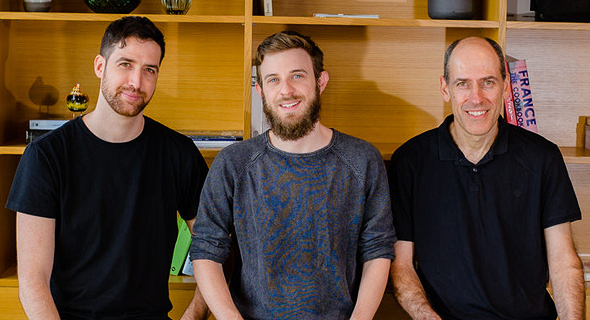 The renovai co-founders. Photo: Yarin Taranos
Renovai leverages computer vision and deep learning incorporated in their Correlated Deep Tagging methodology to decipher decades of best design practices. Its solutions cover all digital customer interaction touch points, and ensure hyper-personalized experiences for shoppers. Since its founding in 2019 by Alon Gilady, Dr. Avner Priel and Alon Chelben, the company has quickly gained traction with leading global retailers and currently has 15 employees in Israel, Ukraine, and the United States. The funding will be used to build additional products and optimize current ones as well as hire key R&D, marketing and sales personnel.
"Our partnership with renovai allowed us to offer much more than any other online retailer in Australia by providing each shopper with a personal inspiring journey", said Adam McWhinney, co-founder and CEO of Temple & Webster. "This technology that was nice to have before the pandemic is now what is setting brands apart in a highly competitive landscape."
"We were impressed by the value renovai unlocks by bridging the gap between design methodology and AI abilities, generating new revenue opportunities for online furniture and homeware retailers. They have huge potential to revolutionize the way shoppers will interact with brands," said Matan Hazanov, vice president of Vestra Ventures. "Their insights into the current industry demand an end customer-centric approach, and we are excited to partner with them."