STOREE completes $8 million seed round for retail store management
The startup uses artificial intelligence to optimize store performance. Funds will be used to expand the company's operations in Israel and abroad
The Israeli startup STOREE, which develops a technological system for automatic management of retail chain stores, announced on Wednesday that it had raised $6.8 million, completing an $8 million seed round. The round was led by private investors along with retail and consumer stores, including the American jewelry corporation Signet Jewelers. Funds will be used to extend the company's operations in Israel and abroad.

The company's store-management technological system enables automatic, smart, and efficient operation of sales teams and exhibition spaces using data science and business intelligence. The product advances retail chains operations' by enabling its algorithm to regulate stock storage, exhibition spaces, sales amplification, and automatic tasks for the organization's employees. These reduce the need for human resources and are cost-saving.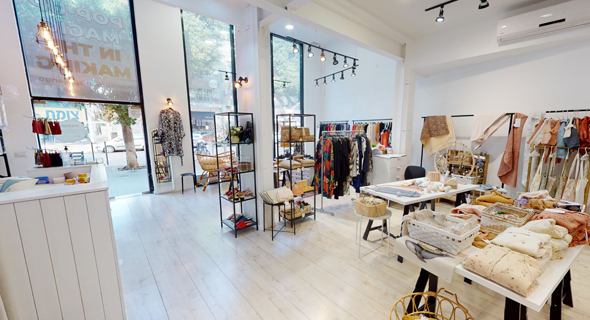 STOREE's solution streamlines store management (illustration). Photo: Spot'n Go

Furthermore, STOREE is focused on continuing to develop computerized intelligence as an assistant tool that affects the management decision-making process. The solution uses existing customer data composed of sales history, available product storage, and shortages. It enables optional product presentations and examines the implications of such trials on future sales, enhancing later sales.

The company was founded in 2016 by Asaf Shapira, Idan Sergi and Chen Cohen, and currently employs 22 people. Today it operates in 35 retail and consumer chains across Israel and Europe, and is operational in over 2,500 stores in the apparel, cosmetics, accessories, eyewear, and footwear fields.

"Our product offers an algorithm for business management according to several factors, eventually allowing retail stores to follow Gett's and Uber's influence in the taxi sector. We believe that the automation provided by STOREE will cause much-needed change in the retail world that is currently dependent on a thick human chain of managers to deliver information the old-fashioned and inefficient way via emails and WhatsApp," said Asaf Shapira, co-founder and CEO of STOREE.