Yeda announces partnership with Impact NRS to develop environmental solutions for sustainable food sourcing
As part of the agreement, Impact will invest over $12.4 million in newly-formed company Plantae Bioscience to develop nutritious alternative food sources that reduce environmental strains
American-Israeli company Impact NRS will partner with Yeda, the commercial arm of the Weizmann Institute of Science, to form Plantae Bioscience, a company which will focus on developing nutritious alternative food sources that reduce environmental strains on land reserves, water sources, and lower carbon dioxide emissions. Impact NRS will invest over NIS 40 million ($12.4 million) in research over the next three years. Some of that research includes using computational technologies to improve proteins, studying the evolution of enzymes, engineering metabolic pathways, and genome editing in plants.

The company's development team will be led by Dr. Eyal Emmanuel from the Weizmann Institute of Science, and will be overseen by Prof. Sarel-Jacob Fleishman of The Department of Biomolecular Sciences; Prof. Asaph Aharoni, head of the Science Department of Plant and Environmental Sciences, and Prof. Avraham Levy, Dean of the Faculty of Biochemistry. The team will also be joined by Dr. Yaarit Wainberg, VP of the Impact NRS group and the company's Chief Operating Officer, and was spearheaded by late-Prof. Dan Tawfik, who was a world-renowned researcher in the field of biochemistry and studied the evolution of proteins.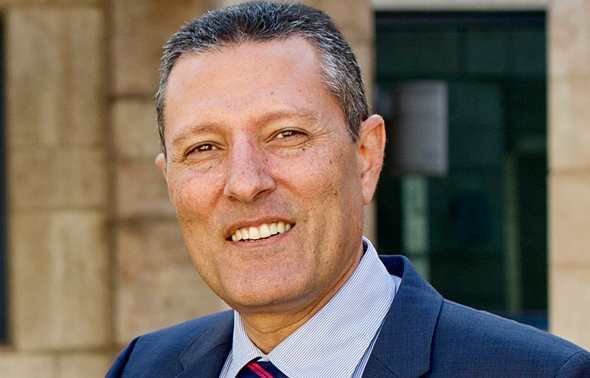 Eli Mor of Impact NRS. Photo: Impact NRS

Plantae Bioscience was established due to the growing ecological pressure on the environment created by traditional agriculture. By the year 2050, the world population is expected to reach 9.6 billion, which will increase carbon dioxide and methane emissions that contribute to global warming. Correspondingly, the use of water and land sources have increased, and are constantly dwindling. Plantae aims to utilize plants for nutritional purposes, in order to promote a healthier lifestyle while reducing the use of such resources on agriculture.

Impact NRS is an innovation company focused on creating and commercializing revolutionary solutions in the fields of health, nutrition, the environment, and human and animal wellness. The company combines advanced molecular biology tools with calculation capabilities, and has several strategic collaborations with leading universities and research institutions in Israel.

While the company's headquarters are in Manhattan, New York, its innovation labs and offices are based in New York state and Tel Aviv, and its labs are in Rehovot.

Yeda Research and Development Company Ltd. is the commercial arm of the Weizmann Institute of Science, and manages around 500 unique patents. Throughout the years, Yeda has contributed to the commercialization of a number of groundbreaking medications, such as Copaxone, Rebif, Tookad, Erbitux, Vectibix, Protrazza, Humira, and recently the CAR-T cancer therapy Yescarta.

"Plant research is the starting point for any research that seeks to advance food, health and environmental technology. We want Plantae to create breakthrough innovations and commercialize them, taking into account both the needs of humanity and the planet," Impact NRS president and Plantae CEO Eli Mor said.