Talent management platform retrain.ai raises another $7 million
The Israeli startup took its total funding to $20 million at a time when the threat of automation and the global pandemic has had a seismic impact on workers both old and new
retrain.ai, an Israeli talent-management platform for companies and government agencies, has today announced that it has secured a further $7 million from current investors, bringing its total amount raised to $20 million. The addition, which adds Splunk Ventures as an investor, will help the company develop technology that uses AI and machine learning to assist governments and organizations retrain and upskill talent for jobs in the future.

"We are thrilled to have Splunk Ventures join us on this exciting journey as we use the power of data to solve the widening skills gap in the global labor markets," said Dr. Shay David, Co-Founder and CEO of retrain.ai. "Splunk's dedication to using data to drive positive change aligns with our mission to upskill talent for the workforce of the future, making this the perfect collaboration."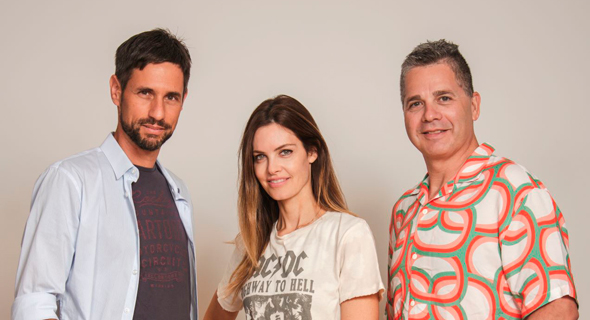 The retrain.ai founders. Photo: Perspective by BM
The World Economic Forum estimates that automation runs the risk of displacing 85 million jobs, at the same time creating 97 million new jobs in the next four years. The goal for retrain.ai is to help those workers who might be temporarily displaced to get new jobs, which also helps organizations and governments with the enormous change that will occur in such a short time. It comes at a time where the threat of automation and the global pandemic has had a seismic impact on workers both old and new.
Its Talent Intelligence Platform can analyze millions of data points to understand the supply and demand of skill sets depending on a changing labor market. It can quantify talent gaps and recommend internal mobility, transition plans, and personalized training to invest in an organization's existing workforce.
Splunk Ventures joins previous investors Square Peg, Hetz Ventures, TechAviv, .406 Ventures, and Schusterman Family Investment. The total funds amount to retain.ai's entire Series A round and will be used to expand its services in the U.S. The company was founded in 2020 and is based in New York City.