Veego raises $13 million Series A to help connected smart homes with actionable insights
Veego's platform optimizes the internet user experience in connected homes by continuously measuring user engagements with web-based devices and services
Veego Software, a provider of connected home experience solutions, has today announced that it has raised $13 million in funding for its Series A round led by Magenta Venture Partners. The round also included participation from existing investors, State of Mind Ventures (SOMV), Robert Bosch Venture Capital GmbH, North First Ventures (N1V), Amdocs Ventures, as well as additional investors.

"We are excited to have Magenta Venture Partners join our family of incredibly supportive investment partners," said Amir Kotler, Co-founder and CEO of Veego. "Veego is the only solution on the market providing Communication Service Providers (CSPs) with Application-level Home Quality of Experience data and actionable insights, enabling them to personalize and optimize their service offerings. We are building on these successful engagements with global CSPs and ecosystem partners to enable further expansion."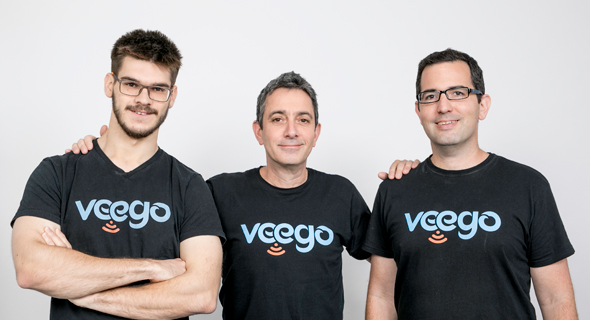 The Veego founders. Photo: PR

Veego's platform optimizes the internet user experience in connected homes by continuously measuring user engagements with web-based devices and services. It provides scoring, visibility, and assessment to then rank the user's experience in the context of the service they are using. For example, those playing the new Call of Duty will have more protection and less likelihood of dropping mid-game, and Zoom calls with grandma won't drop in connectivity as much as they used to.

"In a post-pandemic world, the Connected Home takes increased importance as a place of work, study, and play," said Ran Levitzky, Co-founder and General Partner at Magenta Venture Partners, who is joining the Veego Board of Directors. "End-users are expecting ubiquitous Customer Experience to support their use of a variety of applications, while CSPs are mostly blind to the in-home Customer Experience. Our investment will help Veego entrench its position as the Connected Home data and insight leader, revolutionizing the way CSPs, app vendors, and content providers understand and address their home users' experiences and needs."

Pinhas Buchris from State of Mind Ventures added: "Gaming, streaming, social, and other apps consumed in-home are fueling the growth in connected devices and apps and making flawless Quality of Experience mission-critical. Veego's unique, contextual approach vastly enhances the way issues are detected, analyzed, and resolved."

Veego was founded in 2018 by Kotler, Denis Sirov (CTO), and Reffael Caspi (CPO). The company provides internet service providers with ongoing visibility of all home devices and the services running on them. Kotler also revealed that Japanese telecom operator Rakuten Mobile is joining Veego's list of customers, and plans to use the new funding to bring additional telecom operators on board.