Interview
"ESG Investments aren't just ethical, they're helping make the world a better place"
Hanaco Ventures invests in companies that remain committed to improving environmental, social, and governmental standards, which it claims also yield better financial gains
While many would assume that venture capital funds are primarily concerned with financial yield, Hanaco Ventures believes there is also a necessity for investing in startups that are trying to make the world a better place by adhering to ESG guidelines. These types of impact investments focus on improving environmental, social, and governmental aspects of growing businesses.

"ESG investments are a framework or way to examine an organization's environmental, social, and governmental impact," Lior Prosor, who serves as Managing Partner at Hanaco Ventures, told CTech in an interview. Environmental aspects include how much waste a company emits, and the energy and resources it consumes. Societal criteria include labor conditions, as well as diversity and inclusion. Lastly, governmental issues involve procedures a company adopts to comply with laws, its relationship with stakeholders, and how it is run.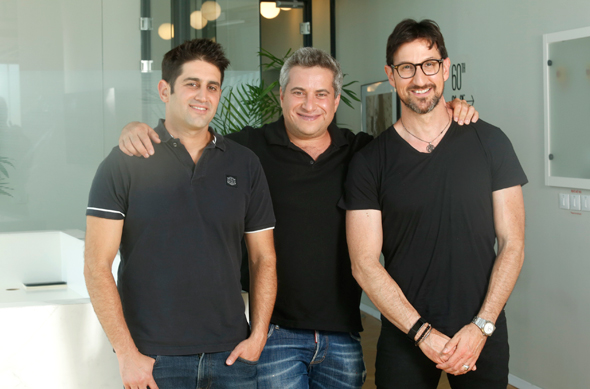 Hanaco Venture Partners (from left to right): Lior Prosor, Pasha Romanovski, and Alon Lifshitz. Photo: Amir Levy

Firms interested in ESG investments start by examining a startup's aspects both externally and internally, such as what fields they operate in, whether they encompass diversity - like incorporating more women and employees from a variety of ethnic groups, and whether their innovations are geared toward making a positive world impact. "We wouldn't invest in certain areas like firearms or gambling. Are there going to be successful businesses in the short-term in those areas? Probably. But an ethical and moral framework drives our outcome, and we want to empower the right technologies," he added.

Making a difference

In a few examples, Prosor related some possible ESG areas - such as a fintech company that empowers small businesses, telemedicine that centers on accessibility, making doctor visits more democratized or affordable; vertical farming, or agritech that aims to reduce pollutant emissions. "We want to make sure that we're focused on the right companies on one hand, but also ensure that they are heading in the right direction," he added.

Hanaco is a venture capital fund with offices in Tel Aviv and New York and invests in early and late-stage companies that adhere to these guidelines. "We invest in the most innovative breakthrough technologies that are created by Israelis, whether in Israel or abroad. We want to divert capital into the right places and out of the wrong ones. We believe there should be more capital invested in green technologies, and less for example, in startups centered on gambling."

However, Hanaco wants to ensure that companies are building a better and more equitable world, and that this idea doesn't simply remain a concept. "We don't think that having a workplace that has an even male-to-female ratio is something that needs to be done just because it's socially equitable; we believe those are better and more productive work environments," he added.

From vertical farming to alternative meats

The firm invests in areas as diverse as enterprise software, fintech, foodtech, agritech, and mobility. So far, Hanaco has invested in AmWell (traded on NYSE under the ticker AMWL), FundBox, Moovit, Candid, Redefine Meat, Via, Infarm, EasySend, MDI, Feex, SeeTree, and others.

In the past, companies who aimed to make a social impact were concerned it could hurt their financial returns. However, now that is not the case. "The paradigm is changing," Prosor added. "Socially responsible companies will gain financially. We think they'll outperform others, and are seeing this happen."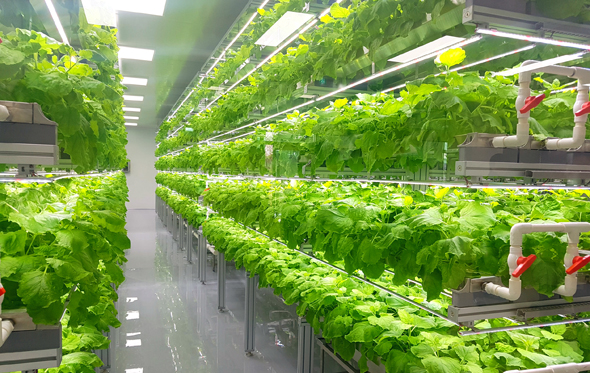 Infarm uses vertical farms to grow plants in greenhouses in city centers (illustration). Photo: Shutterstock
One of those startups the firm has invested in is Infarm, a farming platform that houses smart, vertical greenhouses in city centers which grow fresh sustainable produce for supermarkets. It works with some of the largest food retailers in the world, such as Whole Foods and Albertsons in the U.S. Infarm is also a multi-billion-dollar company that has plans to go public in the next few quarters. "Infarm is super ESG-oriented, and has also yielded impressive financial returns," Prosor commented.
Another is Redefine Meat, whose alternative meat aims to replace the traditional meat industry that uses cows, and is a wasteful process in terms of expenditures on feed, resources, and emissions. "For every kilogram of alternative meat the company produces, it provides data on how much it has cut back on emissions and water, land, and animal use." Despite that, the company didn't receive the highest ESG score, and needs to put together protocols to be more in-tune with those guidelines. "They're an early stage company, so they still have far to go," he explained.
Aligning with ESG values
In order to ensure that companies are ESG-compliant, Hanaco starts by investing in companies that "do good," and have a clear moral compass. It then has each startup file a yearly report, answering strategic questions as to its management systems, policies, and governing protocols. "This also depends on a company's maturity, and as they grow we see the progress they've made and how far they've come."
In the case of Via, a mobility-centered company, it is choosing to track its carbon emissions and how much it can further reduce them. "They have the right hat on, and are constantly thinking of their environmental and social impact." If a company isn't as compliant as recommended, then Hanaco reaches out to their management and sees how it can help ensure how the company's values can be realigned.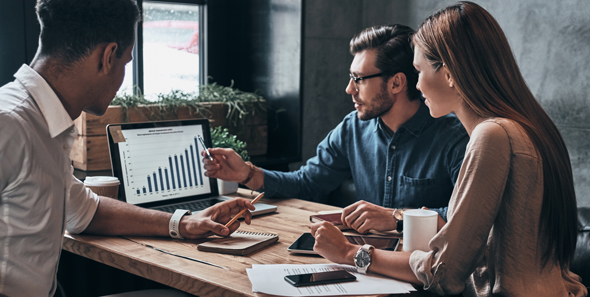 Companies can better incorporate ESG values by striving toward a more even male-to-female ratio in workplaces (illustration). Photo: Shutterstock
Prosor believes that more companies will strive to follow ESG guidelines in the future. "ESG will become ubiquitous for investing funds in underlying companies. It also speaks as to how funds move. Pension funds give their money to VCs, and we invest in startups. I think this will get more people thinking about how they can make a positive impact."
The field is not without its challenges, and in the past many have abstained in investing in green tech for fear that it would not be as financially beneficial as some other markets. This is changing as younger generations become more centered on doing good, and creating meaningful technology. However, those sectors need not only be in areas like agritech and foodtech, and could include better e-commerce solutions that benefit more people. "As companies grow, we want to make sure that these guidelines are ingrained in their DNA. It doesn't need to become a burden of constant measurement, rather just part of what they do."
Several of those startups have plans of going public soon, such as Infarm."The success of these startups speaks for itself. The fact that they're communicating with Wall Street, are market-leaders, and have yielded significant revenue, shows that there is meaningful progression."