Opinion
The behavioral journey from startups to companies
"We're not a small startup" and "Look, it's a startup" are two phrases that cannot be used together. If founders and executives want their organizations to be perceived by the market as serious companies, it's not just about branding. It's about reputation. And it starts with behavioral values
As a global creative agency, we get approached all the time by ventures who wish to reinforce their branding. Essentially, it's when an organization grows and feels like the current story and visual aspect do not reflect the true size, potential, strength, and credibility of the organization (and I am using the term "organization" since this is true for any venture - business, startup, non-profit or other).
In particular, startups feel this tension all the time, since they try to appeal to investors, clients, partners, and other established organizations, and for that - they must project a sense of trust, credibility, reliability, stability and that they are not going to vanish next year. Thus, they begin to use a phrase such as "Look, we're not a small startup anymore… we're a serious company."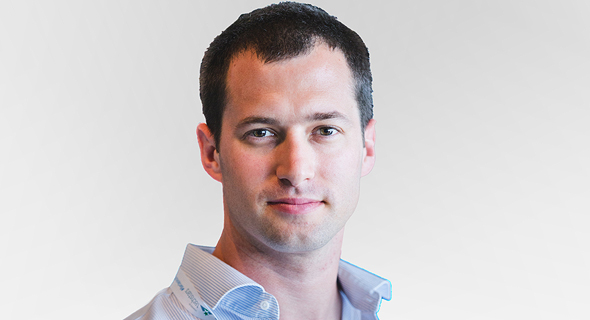 Assaf Luxembourg, Partner, Plus972. Photo: Courtesy
On the other hand, startups are fragile entities. Adaptability, agility, and elasticity are key for their survival. This means they have to react fast to a constantly changing environment, in order to acquire stability (funding, POC and pilots, accounts, early revenues, etc). So, whenever the wind changes direction, and a startup must communicate sudden changes to employees, partners, service providers, and stakeholders, they use a phrase such as "Look, it's a startup…"
Now, imagine a startup that has gone through so much, that has endured the "valley of death" of pre-seed and early stage, and that now, at last, is starting to prepare for true market penetration. Especially in B2B environments - now, they must be perceived as a company, and not a small startup! So, they hire a creative agency to transform their story, strategy, positioning, pitch, visual direction, and marketing operation in order to project to the market those senses of trust, credibility, reliability, and stability.
However, with all the best branding and marketing in the world - unless the team understands that this comes with behavioral adaptations - they could only go so far.
Are grown-ups kids in disguise? Or, are kids grown-ups in the making?
Leaders of startups need to make a choice - are we an exciting startup, or a serious company? Don't get me wrong, serious companies can be exciting too, and they can preserve the "spirit of youth" as their company culture - but they do not behave "like startups", but rather like serious companies.
In that sense, a good analogy could be to say that grown-ups are indeed always kids in disguise. However, we need to remember that kids are also grown-ups in the making. And as startup leaders, we are not selling "kids", but the grown-ups they can and should be.
3 tips for adopting a healthy "company" culture
This is of course not a topic that could simply be reduced to a few quick tips. However, here are a few ideas that I am sure many people who engage, work with, and work for startups would agree with:
1. Reply to everyone, and in a timely manner. Insist on replying to every legitimate inquiry or email. Ideally, I would recommend referring as much as possible to the contact form on your website and reply within 3 business days.
2. Adopt a bit of respectful formality. Yes, we Israelis love our informal approach, but there is a reason formality exists. Lost a contract? Decided to stop working with a service provider? Received an unqualified candidate for hiring? Send a respectable response. Adopt polite "thank you" emails. Be kind. Don't "ghost" people. You never know who you may meet again around the corner.
3. Set the cultural seeds for the future. Would you agree that it sounds funny for a team of fewer than 10 people to create a formal employee handbook and a welcome package for new recruits? Would you agree that it's less important for a team of fewer than 5 people to insist on keeping things organized since speed matters more? On the other hand, it will not be so funny when the company scales X2, and then you discover the internal mess scales X5. It will affect your behavior, and the market will feel it. So, balance the "need for speed" with being methodological and keeping things organized and serious.
There is a known saying that the role of marketing is to expose the truth in the most efficient way. If the product fits - it will yield sales. If the product does not fit - all good marketing will do is expose that. So, from a creative agency to startup leaders and executives - the branding and marketing are on us. The behavioral values are on you.
Assaf Luxembourg, Partner, is leading Plus972 operations in Israel.