You've received a higher offer? The tech giants want you to prove it
Google has started demanding applicants prove that they've received a higher offer elsewhere before deciding whether to match it or top it. As salaries in tech reach new highs, the internet giant isn't the only one trying to curb competition
With companies competing over high tech employees and salaries climbing and reaching new highs, the recruitment process can seem like a battlefield. Sometimes programmers receive dozens of offers in a single week, and when they interview for a position they often do so with several counter offers from competing companies on hand. The battle over talent has become more grueling than ever. Now, Google is demanding that applicants, who claim to have received higher offers from other companies, prove it. Although this demand is unusual in the recruitment industry, it seems as if Google isn't the only one taking these steps.

According to a report from two weeks ago on The Information website, Google recruiters have recently begun asking applicants who claim to have received higher offers to provide written proof - whether in letter or photocopy form. The report was based on emails sent to applicants from Google. Although this act was common for recruiting employees and managers for non-technical positions, it is now being applied to those looking for engineering or programming positions due to the rapid turnover across the industry.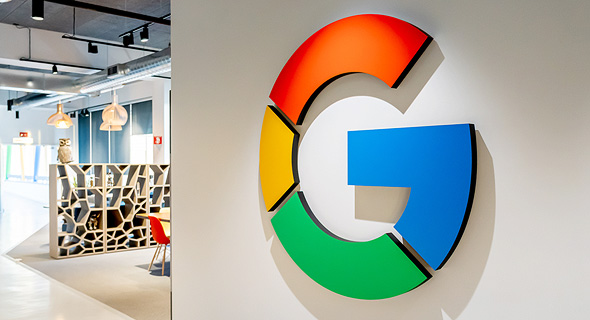 Google's offices in the United States. Photo: Shutterstock

Google is known as a company that pays its employees, regardless of position or location, very high salaries. According to sources involved with its recruitment in Israel, the purpose of the request to show competing counter offers is to protect Google's competitive advantage. In the past, it appears as though Google would occasionally ask applicants to reveal their previous or current salary, but proactively halted that practice in 2017 in the United States, and in 2020 in other regions around the world. However, when an applicant who receives an offer from Google admits that they have received a higher counter offer from a competing company and asks Google to increase its bid, the tech giant first examines the request, whether it is appropriate and suitable for the position and location, and whether it is fair to grant this request compared to other employees in similar or the same positions. If those requirements are met, the recruiters could then ask the applicant to show proof of the counter offer, and examine what exactly it comprises (such as stock options, conditions, salary), in order to understand whether the counter offer still retains a competitive advantage. The recruiter's end goal isn't merely to receive written proof, but rather to understand what the counter bid contains, whether it is still competitive, and present a better offer.

"Over the past two years, companies like Google, Amazon, and others have demanded proof of competing counter offers. They do not base recruitment off such proof, but do request it. Some applicants have no issue revealing them, but for many the demand to see a contract or a counter offer isn't legitimate. This is problematic because it infringes on the job seeker's privacy, and also jeopardizes their application since the employer then needs to decide if it wants to hire them regardless of whether they have received counter offers," headhunter and employment lecturer Ruth Levi-Simhoni says.

"When I assist applicants as a career adviser, I recommend them having three offers on hand, and if the employer asks to see counter offers it is a legitimate request - if it serves the applicant. With that said, I don't think it's right for companies to request this even though I understand the rationale behind it. We are living in a crazy high tech bubble. I know what employers are prepared to pay applicants and it's absurd, but they also understand that's how this market works. Employers want to ensure that the applicant isn't taking advantage of them, but applicants believe this shows some sort of employer mistrust that happens prior to their hiring," she says.

Salaries that employers are willing to pay today in the high tech industry are exorbitantly high compared to previous years due to competition, and Levi-Simhoni is under the impression that most applicants don't demand lofty salaries or try to take advantage of the situation. "On the other hand, I once had an applicant who during an advanced stage of the recruitment process lost out since he demanded a far higher salary than what he had been paid over the past three years. The employer didn't demand he show proof of counter offers or a previous paycheck, but simply decided that it wasn't prepared to pay him that salary," she says.