AI marketing platform Exceed.ai acquired by Genesys for $30 million
The Israeli startup's AI-powered assistant helps companies scale their sales and marketing operations
Israeli startup Exceed.ai has been acquired by U.S. company Genesys. The companies didn't disclose the valuation of the deal, but Calcalist has learned that it stands at around $30-40 million. Exceed had previously raised $5.5 million led by Israeli VC Glilot Capital.

Exceed was founded in 2016 by Yaron Ismah-Moshe and Ilan Kasan and it employs 14 people, who will continue to develop the company's platform within Genesys. Kasan previously held the position of Senior Director, Product Management, WebEx at Cisco, with Ismah-Moshe also having vast experience in startups and international corporations. Exceed.ai took part in the SigmaLabs accelerator.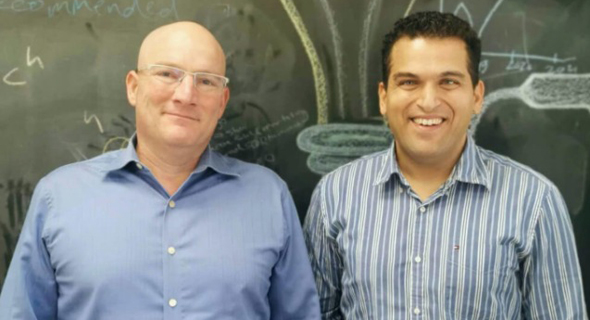 Yaron Ismah-Moshe and Ilan Kasan. Photo: Exceed.ai

Exceed.ai automatically qualifies leads through email, webchat, and SMS while utilizing natural language processing (NLP) to help teams understand the response of any given lead. According to the company, its engine reaches an accuracy rate of 97%. The AI assistant can respond to the questions and concerns of a lead, or book a meeting on the person's calendar in the event they want to follow up for more information.

"Exceed's platform solves a problem that many organizations have when they have to respond to a massive amount of leads but don't have enough salespeople to reach out to everyone," said Arik Kleinstein, Founder and Managing Partner at Glilot Capital. "Exceed has managed to crack this challenge and its platform is being used by international brands."

Genesys employs 6,000 people and has an annual revenue of $1.4 billion.