Cellebrite to acquire Digital Clues in all-Israeli deal
The acquisition will strengthen Cellebrite's platform and help the company grow its footprint within law enforcement intelligence and investigation units globally
Cellebrite, a digital intelligence solution for public and private sectors, has announced that it will acquire the assets of open-source intelligence firm Digital Clues. It is expected that the acquisition will strengthen Cellebrite's platform and help the company grow its footprint within law enforcement intelligence and investigation units globally. The acquisition is planned to close in the fourth quarter of 2021, subject to customary closing conditions and its amount was not disclosed.

"We are pleased to announce this acquisition, an important step in executing against our vision of building a leading end-to-end investigative Digital Intelligence platform," said Yossi Carmil, Cellebrite CEO. "Open-source intelligence capabilities provide law enforcement agencies with critical tools to capitalize on those crucial early hours of an investigation. The team at Digital Clues has built up a strong reputation in this space and we look forward to welcoming them into the Cellebrite family."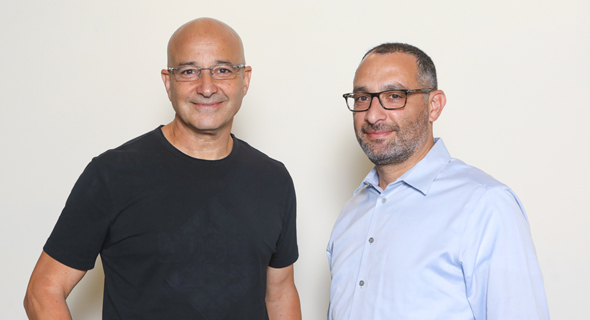 Cellebrite's Yossi Carmil and Digital Clues' Yossi Ofek. Photo: Shay Shviro

The start of law enforcement investigations can make or break a case as teams try to collect as much information as possible to better improve the chance to identify targets and catch criminals. Digital Clues employs more than 20 people who specialize in R&D, big data, and security for public safety agencies and enterprises. Its technology is available as a SaaS offering or as on-prem software and helps law enforcement agencies with their efforts with few clues, due to its ability to connect data from sources like the surface web, deep web, and dark web. Its solutions can help collect this data from a variety of sources and leverage AI to draw insights on suspects.

"The demands for cloud-based and on-premises open-source intelligence solutions is driven by the increasing need for automated systems to help public safety agencies sift through the tidal wave of information hosted on the web," added Yossi Ofek, CEO and Chairman of Digital Clues. "We share Cellebrite's commitment to accelerate justice and are excited about combining Digital Clues' capabilities with Cellebrite's world-leading and comprehensive Digital Intelligence platform."

Cellebrite was founded in 1999 and is today used by thousands of agencies and companies with their digital investigations in more than 140 countries. Its platform helps customers collect, review, analyze, and manage data for investigations. Digital Clues was founded in 2010 as a provider of digital intelligence solutions. It mines the web and open sources to generate insights regarding illegal or suspicious activities.