Deloitte Launchpad announces second cohort with 7 new startups
The companies will receive guidance from teams in the U.S and Israel to address three major challenges
Deloitte Launchpad has announced the seven new startups that will take part in its second cohort. The initiative, which is run by Deloitte, launched in 2020 and supports Israeli growth-stage startups and their desires to penetrate the U.S market by providing services to Deloitte's global network.

The chosen companies will receive guidance from teams in the U.S and Israel to address three major challenges: laying foundations for relocation to the states, establishing strong and sustainable sales infrastructure, and support for funding.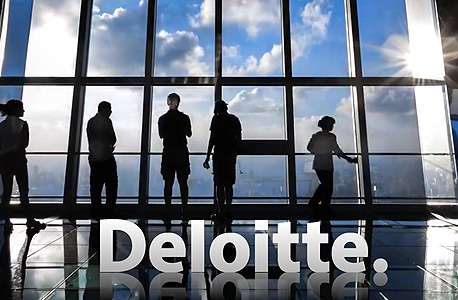 The startups were selected following a screening process led by a committee of Deloitte Partners and Managing Directors. Photo: MediaMarketing.com

The seven companies taking part in the second cohort include:
Agora - which is an investment management software for real estate funds, developers, and investment managers to help them manage their portfolios and perform a myriad of tasks.

BlazePod - which is an interactive training program that combines cognitive intelligence training with physical exercise, enabling athletes to react and respond faster and more efficiently,
Craft.io - which offer an end-to-end product management platform to help teams collect data and customer needs and build a transparent product process
DigitalOwl, which uses and NLP platform developed for medical records to help insurance companies allocate better resources and make better decisions, reducing costs and improving turnaround times
Hyro - which uses conversational AI to help businesses streamline their processes and messaging across platforms, services, and channels including call centers, chatbots, and more
IVIX - which brings a tech-first approach to help tax authorities close the tax gap and increase tax collection at scale by using algorithms on unified data available publicly
SavorEat - which develops plant-based meat alternatives prepared by a robot chef to match the user's exact preferences and dietary needs, in the form of burgers that match the taste and texture of meat counterparts.

The startups were selected following a screening process led by a committee of Deloitte Partners and Managing Directors in Israel and the U.S. To date, the Deloitte Launchpad alumni companies have raised a total of $90 million, including a recent round by TetaVi, which received $20 million led by Insight Partners.

Deloitte is a multinational professional services network with offices in 150 countries. Its Launchpad initiative was launched early 2020 and looks specifically for companies that have a validated product, more than $500,000 in ARR, and a relocation plan for the U.S market.