Leumi Partners setting up new tech fund with IDF vets
The size of the new fund to be named "The Garage" is set to be at least $110 million and it will be led by entrepreneurs Omer Nagar, Eyal Redler, and Shay Dan
Leumi Partners, the investment arm of Bank Leumi, is joining forces with tech entrepreneurs Omer Nagar, Eyal Redler, and Shay Dan to found a new fund to be named The Garage. The fund will focus on investments in startups in the fintech, cybersecurity, data, and AI sectors. The size of the fund wasn't made public, but Calcalist has learned that it will be at least $110 million and will include other strategic partners from Israel and abroad. Nagar, Redler, and Dan, who all served in the IDF's intelligence and technology units, will take on the roles of CEO, CSO, and CTO, respectively. Leumi Partners will hold a 20% stake in The Garage and its representatives will serve on the board.

"We aren't opening a door to the bank for startups, but rather bringing them inside the bank," explained Jaime Schcolnik, VP, CIO, and Head of Leumi Technologies at Bank Leumi.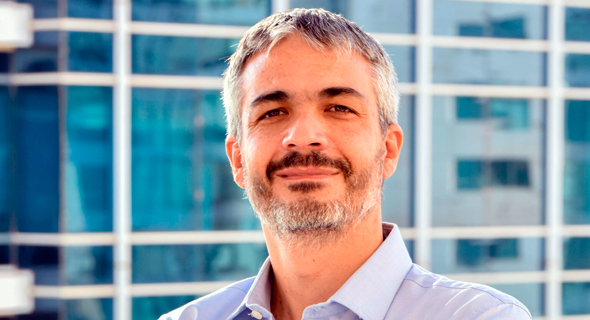 The Garage CEO Omer Nagar. Photo: Kfir Sivan

The Garage's strategic plan includes investing in 15 startups over a period of five years. "Every investment will be of $5-6 million at the seed stage and of course we will also take part in follow-up rounds," Omer Nagar told Calcalist.

The Garage is open to entrepreneurs who have yet to set up a startup as well as early-stage companies that already have a service or a product and are seeking support. In addition to regulatory, financial, management, and technological support, The Garage will also provide companies with an opportunity to pitch their products to Bank Leumi.

"Leumi is determined to be at the forefront of technological development in the financial sector in Israel and leads with its banking services for the local tech industry," said Leumi CEO Hanan Friedman. "This current move essentially creates another arm of activity in this sector and plays an important role in implementing the bank's strategy of leading the banking revolution into a new era of banking that is more digital and based on models and data. I thank our partners at The Garage and I'm certain that together we will make a significant contribution to the bank and its clients, as well as the Israeli startup world."

"We are seeking long-term innovation and solutions that we'll be able to integrate into our systems," Schcolnik told Calcalist. "This model already exists with the startups with which we are currently working."

"We are seeking long-term connections and not a quick exit," explained The Garage CEO Nagar. "We have strong partners, a flexible model to bring in entrepreneurs, and a partnership with the bank, who is a true partner."