Eureka raises $8 million in Seed for security in expanding cloud data use
The company claims to create the industry's first data cloud security management solution
Eureka, an Israeli company offering security across cloud data stores, has today announced $8 million in funding. The round was led by YL Ventures with participation from Edna Conway, VP, Security & Risk Officer, Azure Hardware Systems & Infrastructure at Microsoft; David Hannigan, Director of Product Security Assurance at Google Cloud; Andy Ellis, Former CSO at Akamai Technologies; Maarten Van Horenbeeck, CISO at Zendesk; Assaf Rappaport, CEO at Wiz; and Ben Bernstein, Former CEO at Twistlock, acquired by PANW.

Eureka helps security teams mitigate the risk of data loss and theft in multi-cloud environments by gaining control over their organization's entire data security posture and compliance. Quick migration to the cloud is indeed helping organizations, but security teams often struggle to keep up with the pace of data proliferation. While growing data stores can present opportunities for enterprises, they can also be attractive targets for bad actors who wish to hack or exploit data.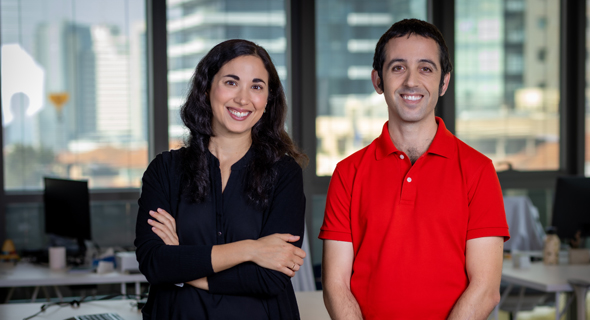 Eureka founders Liat Hayun and Asaf Weiss Photo: Eric Sultan

Eureka addresses this challenge by automating the discovery and classification mechanism that is integrated into each of the cloud platforms that organizations use. The data store inventory and contextualization tools and risk monitoring tools mean that Eureka's solution offers higher security and views of data stores to assess the risks associated with them.

"Existing solutions involve manual processes and point products that don't scale to the speed or volume at which these data stores are created and used," said Liat Hayun, Eureka's CEO. "And, while most controls might exist natively, organizations are still struggling to use them effectively across their entire data store footprint."

John Brennan, Partner at YL Ventures, added: "Eureka's solution will massively impact the way businesses grow through their data. By offering security leaders the operational powers they require without causing friction to business interests, Liat and Asaf are ushering in an entirely new kind of digital transformation in the coming years. They're enabling companies to leverage any cloud data store they wish while ensuring that security teams maintain full visibility and understanding into the organization's entire cloud footprint, and can easily evolve and manage policy whenever needed."

Eureka was founded to help security teams manage and navigate the ongoing growth of cloud data, It automatically discovers the cloud data stores footprints of enterprises, as well as their security and compliance risks. "Protecting data in legacy on-premise environments was challenging enough for most enterprises. The cloud revolution brings new opportunities to leverage data at scale—and makes it even more urgent to find scalable approaches to cloud data security," explained Andy Ellis, Former CSO of Akamai Technologies and one of Eureka's investors.