Innovid acquiring converged TV measurement provider TVSquared for $160 million
The Israeli-founded video advertising company completed a SPAC merger at a $1.2 billion valuation in December of last year
Just two months after going public on Wall Street, Israeli-founded video advertising company Innovid is starting to put its newly-injected cash to use. Innovid has announced that it will acquire British competitor TVSquared for $160 million - $100 million in cash and the remainder in Innovid shares, which have fallen by over 50% since the IPO.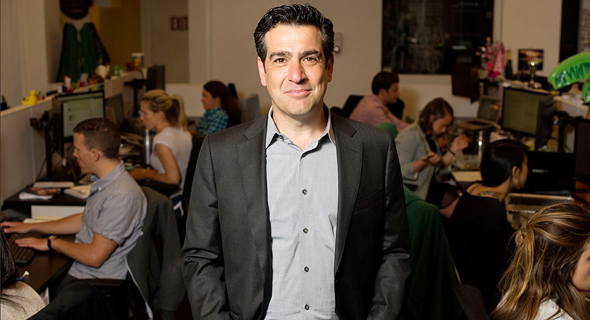 Innovid CEO Zvika Netter. Photo: David Paxton

Innovid completed a SPAC merger with ION Acquisition Corp. 2 Ltd at a $1.2 billion valuation in December of last year, with the company receiving $251 million. TVSquared is an independent global measurement and attribution platform for converged TV which has annual revenue of around $20 million. Innovid is expected to end 2021 with revenue of $90 million, representing annual growth of 30%. Like in many other cases of Israeli companies that raised massive funds over recent months, Innovid targeted an acquisition in order to maintain its growth rate. Innovid said on Monday that it is forecasting a growth rate of 28% in 2022.

Innovid was founded in 2007 by Zvika Netter (CEO), Tal Chalozin (CTO), and Zack Zigdon (MD International). Innovid partners with brands and ad agencies to deliver videos to connected TVs, mobile devices, and social platforms. The company lists Fox, Samsung, and Hulu among its customers. Innovid employs approximately 400 people in Israel, India, Los Angeles, San Francisco, Chicago, Detroit, London, and Sydney. It has recruited 120 people since the start of the year.