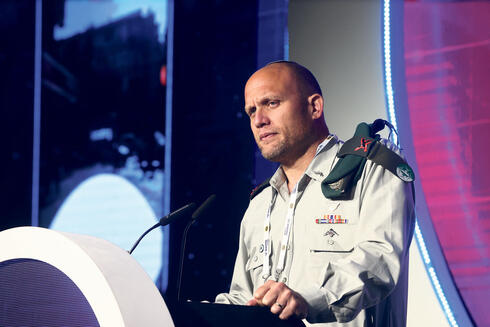 Unit 9900 Commander: "The Fortnite players of today are the soldiers of the future"
"We want to receive information simply, using tools similar to Waze, Google Maps and 'Fortnite," Brigadier General Erez Askal said at the Ramon GeoInt360 conference, "It's not just a strategy and a vision, we're already halfway there"
"I want to share my personal journey with you," said Brigadier General Erez Askal, commander of the 9900 unit, at the Ramon GeoInt360 conference, sponsored by the Ramon Foundation, Gorilla, and 9900.
"I moved from the battlefield to space. When I learned about GeoInt (geographic intelligence), we had three challenges: The enemies know that we collect information from the air like all Western armies, so they hide in three ways - first with the help of underground infrastructure; second, under forest cover; third , under civilian activity. So if I take a picture of Lebanon, I will see a beautiful country, but there is no enemy in the picture.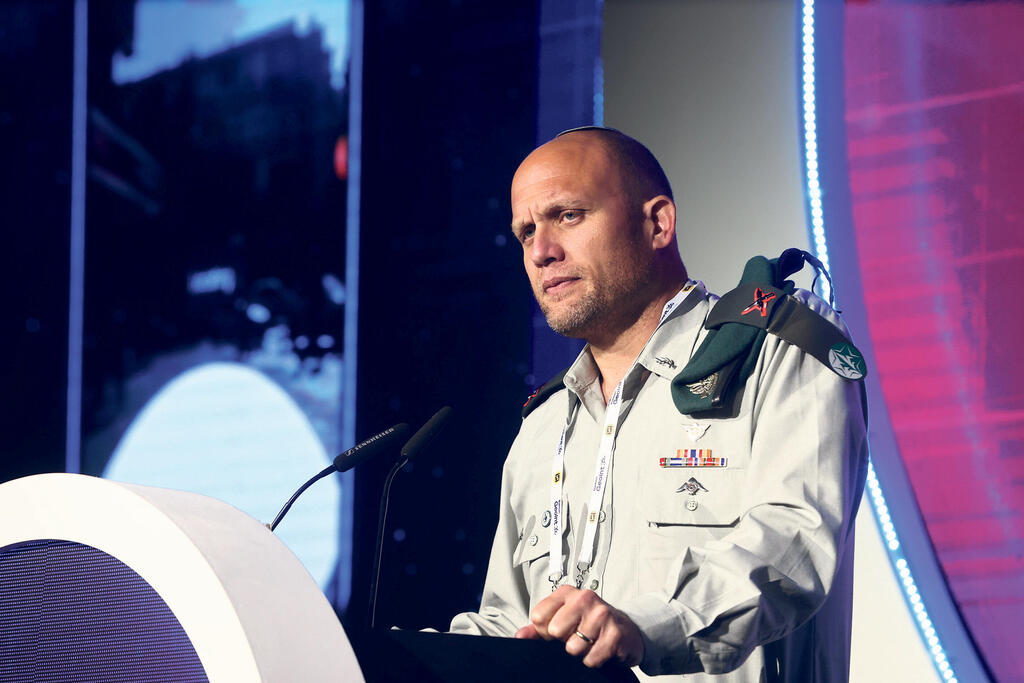 "My son serves in the paratroopers brigade," Askal said. "He is a commander in the field. If he has to lead his soldiers to Lebanon, he will navigate with Waze and Google Maps, and then he will have to open a printed, two-dimensional map. But my son also plays 'Fortnite' and 'Call of Duty', and when he plays with players from other countries, they see the world in 3D and communicate using the same language."
According to Askal, "the next challenge is the aerial threats to our intelligence equipment, such as anti-aircraft missiles and drones. Our information gathering capabilities must survive in such a hostile environment."
Askal added: "Before I got this position, I took my driver on a tour of several points on the northern border. We took pictures and returned home. A week later, I took my family on vacation in Samaria. We were in beautiful places and returned home. On my computer, a message was waiting in my inbox." Askal proceeded to present the edited video of photos and video clips that had arrived in his email. "At first I thought, 'Okay, what's the big deal?' But then I realized that this is an amazing product, because in order to make this video they need to know where I live, who my children are, what my routine is, and tag all the places I've been. So I realized that this is exactly what I want to know about my enemies. And I thought to myself, "taking data and processing it into a relevant story is geographic intelligence. The question that needs to be asked is: where is each person located at any given moment in the relevant area."
Askal also referred to space: "We have a great opportunity in space thanks to the so-called 'new space'. Launching satellites is cheaper and more accessible today. The sensors are small and the information we can get from space is only getting better. In the next step, I believe we will be able to describe the world and analyze it in 3D, from the outside and inside, in real time - and not in days or weeks. Next year, I want to take all the semantic information and put it into the real world. To point on the map and know, 'This person lives here. This vehicle is here and here. This is the name of the street, this is a bank, and this is the command point of Hamas.'
"In the future", Askal concluded, "I want to receive information simply, using tools similar to Waze, Google Maps and 'Fortnite', because whoever plays Fortnite today will be a soldier in the future. It's not just a strategy and a vision, we're already halfway there."