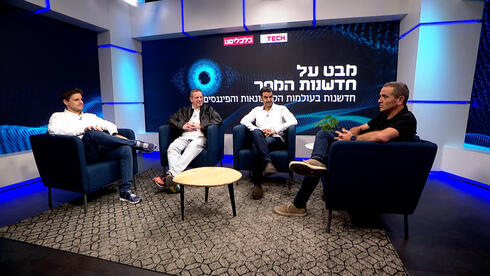 "There is no slowdown in AI, especially Generative Tech"
Or Lenchner, CEO of Bright Data, was speaking on a panel with Joel Bar-El, executive chairman of Trax Retail, and Dr. Omri Allouche, head of research at Gong, with the three sharing how they utilize AI, how it optimizes processes, and discussed what the future holds for Generative Tech
"A few years ago, the expectation from artificial intelligence was that it would replace repetitive and boring tasks," said Dr. Omri Allouche, head of research at Gong, speaking on a panel at Calcalist's Innovation Week with Or Lenchner, CEO of Bright Data, and Joel Bar-El executive chairman of Trax Retail. "In the last few months, we see that artificial intelligence is successful in places that require creativity. It helps us produce texts and products that then a person can simply look, edit and work with. It significantly shortens the time people have to deal with such tasks and helps us to be much more positive."
"In the worlds of AI, models need a lot of data to train on," said Lenchner, CEO of Bright Data, one of the world's leading companies in collecting public information from the Internet, which has reached $100 million in annual revenue. "We make sure to provide the data from the largest information base in the history of mankind - the Internet. We develop software for quick collection and serve over 15,000 customers worldwide. These are mountains of information that we collect and also use to train the same models."
Trax Retail collects information in the offline world, taking and processing images at physical stores. "We use image processing technology to understand every product on the shelf and collect information from stores. We digitize 1.5 million stores in the world every month in 70 countries," said Bar-El. "The AI helps us in the identification process itself, in order to reach the required accuracy, and to bring insights and recommendations to our customers on how to optimize the position of the products on the shelf and analyze their position compared to their competitors."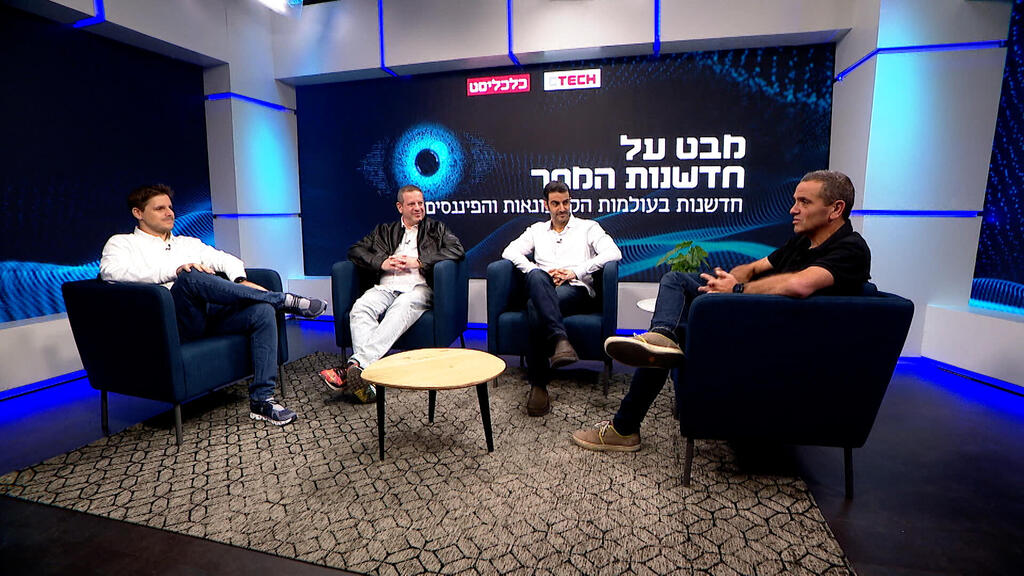 Gong records every call, and then analyzes, processes, and turns them into an asset for the company. "The use of artificial intelligence mainly helps sales teams to have better conversations with customers," explained Allouche. "Using Gong, all the important things from the conversation are summarized for me and recorded for later use. For example, for writing an email at the end of the conversation, who should be spoken to and when.
"In our worlds, there is no substitute for human touch and understanding complex situations and we are still far from the day when artificial intelligence will replace us," noted Allouche. "But at the rate things are progressing, I estimate that in the coming years we will see situations where a large part of interactions happen with artificial intelligence. I will say, 'I want to book a movie ticket for tonight' and I will receive tickets by email and they will be entered in my diary."
In 2022 we entered a new economic reality, and 2023 and 2024 are not expected to be easy either. How will technology adapt to this period, might there be less investment in advanced technologies?
"There is concern as to whether difficulties will continue in the global markets. There is concern about a recession in the United States, which is the largest market in terms of revenues," said Bar-El. "We see that in a period of recession, when it is difficult to increase revenues and create profits, the clients actually turn towards technology and efficiency. It is important for them to keep the price low and do more research in order to lower the price. In the end I think it actually accelerates the use of technology, because this is the only way to be efficient today."
"The world doesn't stop, it just changes," said Lenchner. "During the pandemic, we saw that there are simply other trends. The world of tourism stopped completely and e-commerce flourished, then the world of tourism returned and the consumption of data also continued. Now we see that in the world of artificial intelligence there is no slowdown, there is a boom and next year there will be stronger growth, certainly in the world of Generative AI. This requires data, so we see those trends rising."
Do you see it through your collection of information, searches and uses?
"Unequivocally. Also specifically regarding the world of AI, there are needs for data for training models. Models like ChatGPT and DALL-E need data, the entire Internet, so this is an area where you see a boom. There are areas like e-commerce where we see a slight slowdown."
Bar-El added: "Today, every one of our big clients does zero-based budgeting. Every year they build the budget from scratch and every project has to justify itself anew, but most of them are expanding."
"In times of uncertainty, people prefer to act according to data," noted Allouche. "As soon as Gong records the conversations and you can see what is happening in a large variety of conversations, you can make better and more informed decisions. So precisely at a time like this, people prefer to take a step back, understand where the market is heading and work with that. When customers come to choose a tool, they have different considerations, but they understand that technology today, especially with the advancement of artificial intelligence, is a tool that can help to be more efficient."