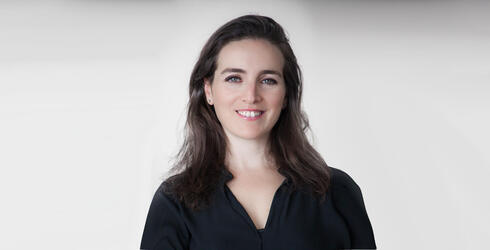 Mentor Class

CyberArk founder: "The process of building a high-tech company is full of endless failures"
Alon Cohen, founder of CyberArk, chatted with Dr. Revital Mandil-Levin, founder of Nanocarry Therapeutic, in the first session of "Mentor Class", a series of online meetings, sponsored by Calcalist and Poalim Hi-Tech, that allows young entrepreneurs to meet with high-tech industry executives who share their experience, and business and management vision
"CyberArk grew in the most difficult years of the beginning of the millennium: the twin towers had been destroyed, the Lebanon war broke out, the intifada was raging, the bursting of the dot.com bubble, the subprime crisis, all these problems fell on our heads and we had to deal with them," Alon Cohen, founder and former CEO of CyberArk, told Dr. Revital Mandil-Levin, founder of Nanocarry Therapeutics, at the first meeting of Mentor Class, a series of online meetings sponsored by Calcalist and Poalim Hi-Tech.
In the conversation, Cohen shared his rich experience in establishing startups and offered advice on ways to deal with the difficulties - as well as discussing the successes in the daily life of a high-tech entrepreneur.
In recent years, Israeli high-tech has undergone profound processes of change - from an industry based on small startups and quick exits to an industry that nurtures large companies and long-term growth. During this process, more and more beginner founders become experienced managers and pass on their experience and the professional life wisdom they acquired during the journey to other members of the local ecosystem.
"Most of the activity in a startup is counter-intuitive," says Michal Kissos-Hertzog, CEO of Poalim Hi-Tech. "In other words, what seems logical to do is not necessarily the right thing to do. As a first-time founder, it is almost inevitable to make such mistakes, some of which could probably have been avoided relatively easily. For example, an inexperienced driver on the road may think that it makes sense to apply the brakes in the middle of the turn, when the correct thing to do is the exact opposite. Experience makes a big difference."
According to her, a study by Harvard Business School shows that founders with at least one previous success have a 50% higher chance of success than founders without experience. "Although we can educate ourselves by reading, listening to podcasts, talking to friends, etc., most of the problems are specific to the case at hand and if the relevant experience is lacking, it will be difficult to practically apply the general lessons based on the content alone," explained Kissos-Hertzog.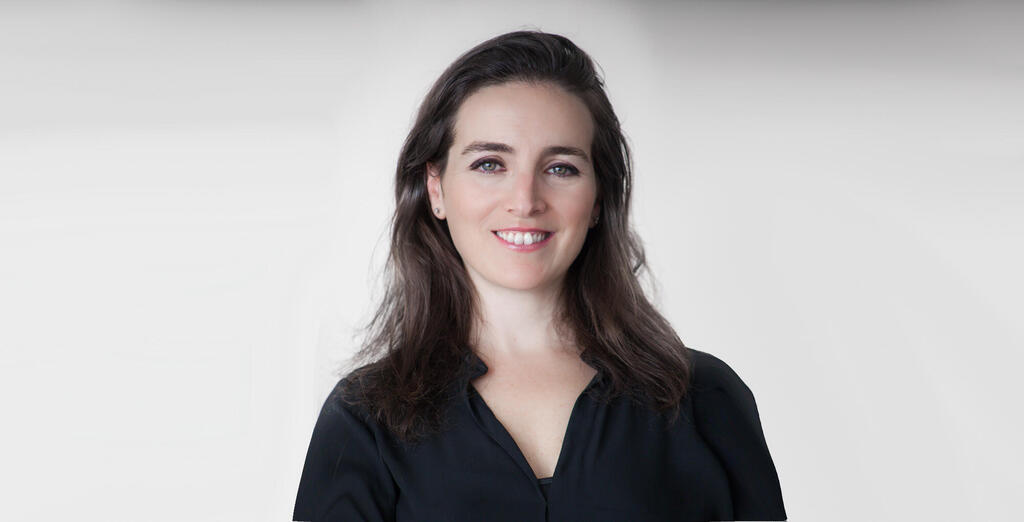 In order to preserve these capabilities, Calcalist and Poalim Hi-Tech initiated "Mentor Class", a unique series of online meetings in the style of a master class - which allows the senior leaders of the Israeli high-tech industry to meet with young entrepreneurs and share with them their experience and their business and management vision. In each episode of the series, a young entrepreneur talks with a veteran entrepreneur about all the challenges and complexities of the beginning and beyond, what makes an entrepreneur successful and how to grow, how to raise capital and manpower, and fulfill the dream even in a challenging economic period.
"Receiving mentoring specifically tailored to your specific problem from a person with practical experience is very valuable. A good mentor will know how to both connect you to the appropriate network of contacts and be a shoulder to cry on when needed," said Kissos-Hertzog. "Israel is a small country and it seems that everyone knows everyone. But connecting the specific need of the founder with a veteran entrepreneur who has 'done it before' is not necessarily simple. Here we are trying to enter the picture, to try and connect, as an added value service. Now, in this current macroeconomic, social and public atmosphere, more than any other time, this subject has great importance.
"A startup is, by definition, a company that is designed to grow quickly, and in order for a startup to grow quickly, it must produce something that people want, and sell it to a large market," added Kissos-Hertzog. "This is also what in recent years established the fact that high-tech is the engine of the economy, since as of the end of 2021, high-tech makes up about 45% of all exports.
"In order for the State of Israel to continue to preserve the leadership role we have reached in the world of high-tech over the last 50 years, it must act in several ways: constant investment in education and the training of human capital, encouraging investors through taxation, and government support for startup companies through grants and investments. And in addition, because of the need to appeal to a large market, there is a necessity that the political situation should be stable and comfortable in a way that allows for investment and activity of global organizations in Israel," Kissos-Hertzog stressed.
In the first meeting, Dr. Revital Mandil-Levin asked Cohen to share with her the difficulties he had as an entrepreneur in the early days of CyberArk. Cohen, who has been working as a high-tech entrepreneur for nearly three decades and has already founded five companies, said he experienced quite a few difficulties. "The process of building a company is full of endless failures," he explained at the meeting. "One of the interesting stories is that at the end of 2001 we were running on fumes in terms of money and we finally reached a memorandum of understanding with the European arm of the SoftBank fund, which decided to invest in CyberArk.
"The day we were supposed to sign the deal was September 11, 2001, the day the Twin Towers fell. Of course, nothing was signed. I found myself in a situation where I could hardly pay salaries and I didn't know what to do. Luckily, somehow we survived. We really were running on fumes, but we were able to survive and raise money a few months later. But it was a tremendous crisis."
Mandil-Levin: Is the rumor true that this whole thing called CyberArk started because of a love letter?
"At the beginning of my military service," Cohen explained, "I wrote a love letter to a female soldier and one day I found out that all the soldiers in the unit had a copy of that letter. I was shocked. I tried to find out how it happened - and I found out that one of the soldiers in the unit broke into the army's main computer, prying into what I was doing, just because he was interested, found this letter and printed a copy for all the soldiers. So I said to myself: 'Wait, if I, as the person in charge of the software infrastructure and information security in the largest computer center in Israel, which is supposed to be the most secure, can't trust the network to protect this love letter, then how can we trust all the different views of information security?
"I was looking for another solution and I only discovered it a few years later, when I had the idea to build a 'safe' for information, which secures it at the highest level, regardless of the general security level of the network. That's where CyberArk started."
"Our origin story is less romantic," admitted Dr. Mandil-Levin. "Nanocarry is developing a platform of engineered nanoparticles to deliver biological drugs to the brain and treat diseases of the central nervous system. Our first drug is designed to treat brain metastases of breast cancer. This is because there are currently very effective biological drugs for breast cancer, but there is no solution when the cancer reaches the brain - and this is a big medical problem. This is exactly what we are coming to solve."
As a serial entrepreneur, Cohen has founded five companies to date, the first and most important of which is CyberArk, which he founded with Udi Mokady. Cohen led the company for 15 years, first as CEO for six years and then as chairman. CyberArk currently employs approximately 3,000 people worldwide and is traded at a value of $6 billion. "It has truly become an amazing Israeli company," Cohen told Dr. Mandil-Levin. "Today I am the founder and CEO of a new fintech cyber company called nsKnox, which prevents the theft of money from organizations. Instead of saving data, we save money; We prevent embezzlement, fraud and cyber-attacks aimed at stealing money."
According to Cohen: "In the beginning at CyberArk, it was very difficult to generate sales, and every time I had to make excuses to the investors, to the board - why deals are not closed, etc. And suddenly we closed an amazing deal with the Federal Reserve. Wow, was I happy. I told the board members over and over again about the deal. And right on the day of the board of directors meeting, the saleswoman tells me: 'The Fed has decided to return the product. It says the product is not good.' I made a decision on the spot that I'm not telling them right now. I told her, 'Get out of the room. We'll talk after the board meeting.' I really didn't tell and the happy ending is that after the meeting we talked with the client, we convinced them to give us another chance. In the end, the bank decided to use the product and become a real customer."
You can watch the full exchange (In Hebrew) in the video above.