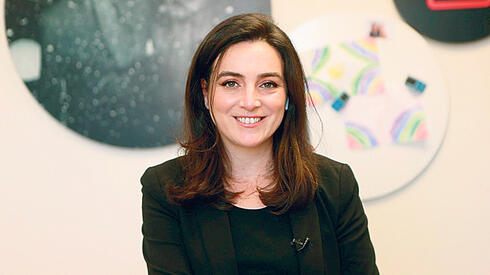 StartUp+

"Only countries that continue to innovate can lead"
Calcalist and Poalim Hi-Tech's third StartUp+ competition is underway. "The state needs to invest in more companies at the Seed round, companies need government assistance in the beginning," says Michal Kissos-Hertzog, CEO of Poalim Hi-Tech
Calcalist and Poalim Hi-Tech have launched the StartUp+ competition for a third straight year The competition is designed to accompany new startups on their path to growth. Through the competition's framework, 20 chosen startups will get a chance to take part in the special Zell training program for young entrepreneurs at Reichman University. The five finalists will appear in the finale in front of a panel of judges who include partners from some of the leading venture capital funds in Israel.
"Right time, right place"
Last year, the competition was won by Blings.io
, which develops video technology that can create dynamic and fully interactive videos in real-time. "The competition came at exactly the right time for us. We were in the middle of a funding round, and suddenly investors saw us participate in the competition, were impressed, and joined our round," Yonatan Schreiber, Blings.io's co-founder and CEO told Calcalist.
"Within a short time frame we succeeded in signing contracts with some of the largest companies out there like Mercedes-Benz, McDonald's, Singapore Airlines, and others. Our MP5 technology, which enables videos to be personal, dynamic, and interactive, allows our customers to communicate in a much more effective way with their users. Over the past few months, we've been developing a new no-code product for video creators that will enable them to use Adobe programs to create MP5 clips on their own, and will connect them with dynamic data. We plan to release our product around September," Schreiber said.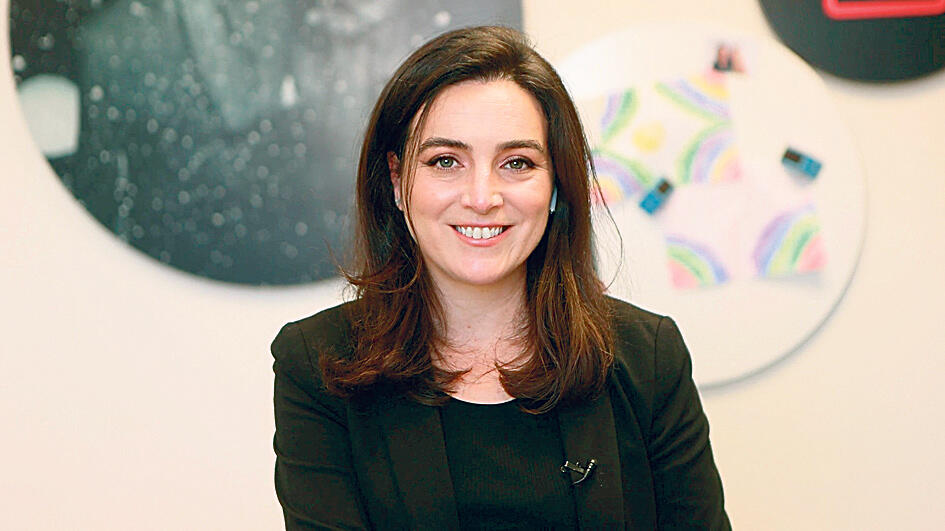 As for what advice and tips he would give to this year's contestants, he said: "maybe you will win in the end, but everyone else is also amazing. Do your best, make connections, give advice and get feedback and maybe great things will come out of that. Don't just focus on the business. The competition's judges award points for having a vision, a long term dream, and whether you plan on changing the world," he said.
The first competition, which took place in 2020, was won by biotech startup Matricelf, which is active in genetic tissue engineering. The company, which was founded in 2019, developed a platform alongside Tel Aviv University that creates and 3D prints otological implants of tissues and organs. Asaf Toker, Matricelf's CEO, said that the company is continuing its research as planned, and succeeded in reaching several milestones, including meeting with the FDA, opening up a new laboratory, receiving patent approval, and saw success in its paraclinical trials.
Toker added that in June of last year, the company made a successful initial public offering (IPO) on the Tel Aviv Stock Exchange, and its employee count grew from five to eleven. Matricelf's implants are built from a matrix of cells that are extracted from the patient, which also decreases the possibility of the body rejecting the implant. The company is also developing neural implants for spinal injuries, and plans on conducting its first human-based trial by the end of 2023. Toker also addressed this years' contestants saying: "one of the most important things is to choose an exceptional team that will accompany you along the way, and even more importantly during difficult times."
An attractive prize package
The competition is open to startups at the pre-seed and seed rounds, who are technology-based, and have raised at least $5 million so far. A panel of judges will examine contestants based on criteria such as presenting a competitive edge in terms of innovative technology and possessing business potential. Registration is open until June 10, with the finale taking place on July 27.
Finalists will receive an opportunity to meet with and present their technology in front of a panel of judges - including from the leading venture capital funds in Israel - and will win an especially attractive prize package that includes dozens of thousands of shekels, professional assistance from Poalim Hi-Tech, and a promotional campaign on the Calcalist website.
Kissos-Hertzog, CEO of Poalim Hi-Tech and one of the competition's judges, thinks that assisting high tech companies to reach new heights is a national interest, and that Israel's entrepreneurial DNA alone isn't enough to succeed. "Only countries who continue to invest in high tech, develop and adopt innovative technologies can move forward and maintain their lead in the industry."
She says that high tech exports comprised 54% of Israel's total exports in 2021 (although in 2022 that began to decline), and the country needs to continue to invest so that the high tech industry will continue to flourish, be a national growth engine and a source of national economic strength. Government investments should include R&D, with the private market almost entirely funding the sector in Israel; transportation, to allow other cities to follow in the steps of Tel Aviv; education, to close the socioeconomic and gender pay gaps; and enacting regulation that will assist with easier implementation of these goals and help build local infrastructure. "The country needs to make sure that it is investing in companies' Seed rounds and the rest will come from the private market, but it needs to start with the government," she says.
Kissos-Hertzog also discussed the shake up in the financial markets over the past few months and said: "The industry is in an interesting position in 2022. We are after the cash flow period where records were broken and now, the capital market is going cold, there are problems in the supply chain, the Ukraine-Russia war, and worldwide sanctions against Russia are having an effect, as well as ramifications from the pandemic, the changing demands of buyers and sellers, and the rising interest rates. This has all led to a slowdown."
She thinks that the market is undergoing a massive accelerated correction compared to the past two years, but assuming that it is only a correction, she thinks that good companies who have healthy, organic growth will continue to grow if they adapt to these times. Unhealthy companies or ineffective ones will either close their doors or be acquired.
This year's panel of judges include Dr. Yaron Daniely, Partner at aMoon and Head of the aMoon Alpha branch; Emmanuel Timor, General Partner at Vertex Ventures; Nofar Amikam, Partner at Glilot Capital Partners; Assaf Wahrhaft, Partner at UpWest Ventures; Guy Yamen, Partner at TPY; Avichay Nissenbaum, Partner at Iool Ventures. Other judges include Renana Ashkenazi, General Partner at Grove Ventures; Yuval Cohen, co-founder of StageOne Ventures; Yael Alroy, Partner at Viola Ventures; Yair Cassuto, Partner at Pitango; Maya Pizov, Partner at Amiti Ventures; Rotem Eldar, Partner at 10D Capital, and Elihay Vidal, Editor-in-Chief of CTech.
First published: 15:57, 25.05.22