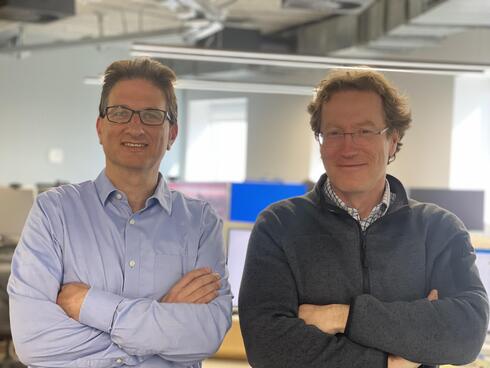 Interview

The Millennium compendium: Where finance meets tech - and math
In an exclusive interview from their brand-new 45th floor offices overlooking Tel Aviv, Millennium's Emmanuel Lanzmann and Itay Lotan reveal why a $58B+ AUM global alternative investment management firm opened an office in the heart of the Startup Nation, and how they believe the key to success in the financial world is tech innovation
While the aerial view of Tel Aviv from the brand-new Millennium offices on the 45th floor of the Moshe Aviv Tower, the second tallest building in Israel, is indeed spectacular; the managers, Emmanuel Lanzmann and Itay Lotan, are extremely down to earth.
"I believe Millennium is at the cutting edge of two industries: finance and technology," Emmanuel Lanzmann, a French mathematician who completed his post doc studies at Israel's Weizmann Institute, explains with a warm smile. "We give our technologists the opportunity to work on projects that matter. We really value curiosity and dynamism in our team. We're building things with a vision, strategically, and at scale."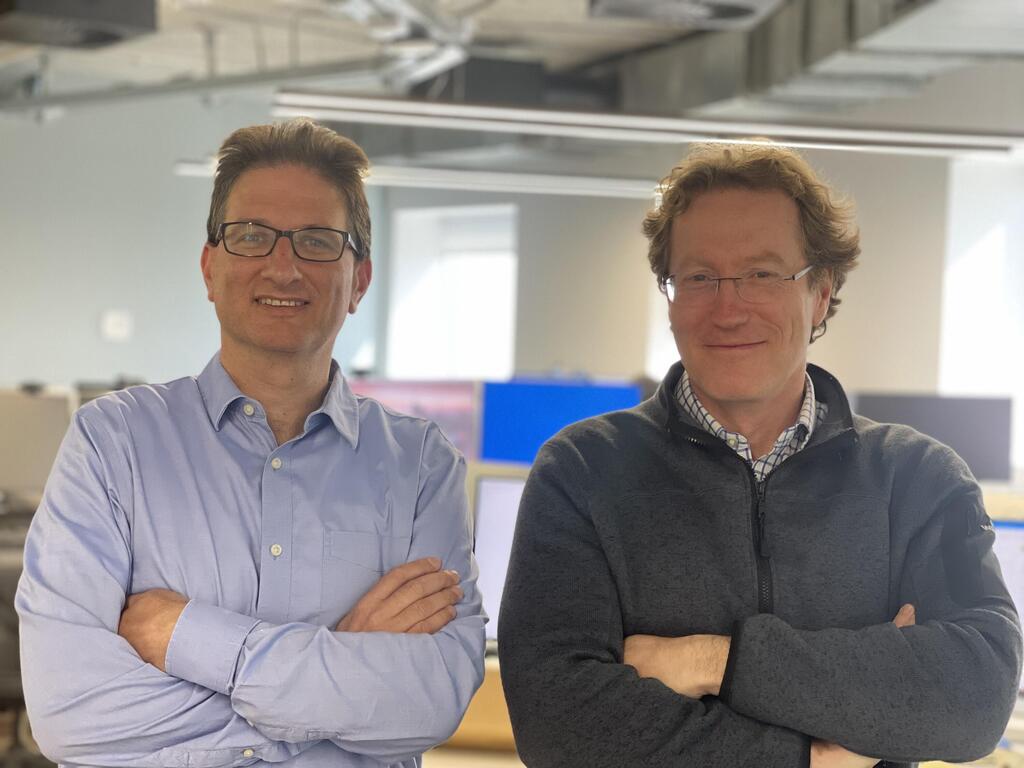 The Geneva-based Lanzmann serves as Millennium's Global Head of Quantitative Modeling and Technology. He joined Millennium in 2018 after holding several leadership roles at European hedge fund management company Brevan Howard. It was at Brevan Howard that Lanzmann first hired Itay Lotan, a native Israeli who earned his PhD in computer science from Stanford University. After gaining vast experience in the field of mathematics in the financial industry, Lotan joined Lanzmann at Millennium in 2019 and leads the local team in Israel.
"Even though Millennium is a very established firm, here we really have an atmosphere of a startup," Lanzmann says gesturing to the nearly three dozen employees working in open space, without rigid cubicles or behind the closed doors of private offices. At Millennium, collaboration between employees and teams is not only encouraged, it's a key to success.
Millennium: From $35 million to over $58 billion
Founded with $35 million in 1989 by Israel "Izzy" Englander - an American investor, hedge fund manager, and philanthropist, who serves as Millennium's Chairman and CEO - today Millennium is a global alternative investment management firm which manages more than $58 billion in assets. Millennium has approximately 300 investment teams and employs over 4,800 people worldwide who come from more than 50 countries around the globe.
Millennium first entered Israel in 2019, with their office here quickly becoming a strategic contributor to the firm and their technology organization. The local entity has grown significantly as its new office fills rapidly. Until now, Millennium's Israeli presence has remained mostly under the radar, but with its growth, shiny new offices, and a new wave of recruitment, that's no longer the case.
You mentioned Millennium being at the cutting edge of finance and technology. Where does the tech come into play?
Lanzmann: "What people don't realize is that out of the 4,800 Millennium employees worldwide, including all those on the financial investment and trading side, over 1,000 of them are technologists. Tech is really at the core of what we do - it's absolutely instrumental."
What does your team do exactly?
Lanzmann: "A firm like Millennium, in the alternative investment field, can trade pretty complex products. When you trade those products you can take various types of risk. As a portfolio manager, in order to understand those risks you want to be able to quantify them and manage them, but in order to successfully do so you really need mathematical models - and tools and technology to run those models.
"My team builds those mathematical models as well as all the technology that serves those models and utilizes them. For example, tools to help portfolio managers better understand their risk and tools to help better zoom into the market. Having those tools is like having a microscope to zoom in on the market and also a telescope so you can view the big picture."
Lotan: "Millennium views Israel as one of the growth centers in terms of technology. Israel has been chosen as one of the places that Millennium intends to grow. For the candidates that join us, I believe it's an opportunity to be part of a global leading financial firm, but to also learn and contribute."
Lanzmann: "Millennium is looking for strong talent and Israel, the startup nation, has incredible talent, so Israel is a natural fit for expansion."
Millennium Israel has also started an internship program which enables participants to gain valuable knowledge and experience in tech, finance and math, helping them to break into the industry.
Lanzmann stressed that what sets his team apart is the overlap between math and tech. "If a mathematician builds a tool, it may be a great model, but the tech might not be scalable. On the other hand, if you leave it to a technologist, it may be scalable, but the model might not be what you expect. The key to success is to bring the mathematician and the technologist together, to have them talk and work together, each bringing their expertise and collaborating to build something they couldn't do alone."