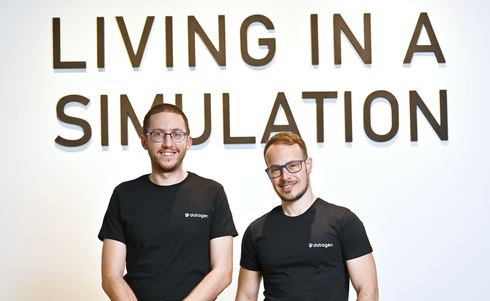 Datagen raises $50 million for artificial intelligence data simulator
The value of the Israeli company has leapfrogged five-fold since the last funding round a year ago. "We completed the fundraising in three weeks and there are a lot of companies that regret not rushing to raise capital as the market is changing," Datagen Co-founder and CEO Ofir Zuk told Calclaist
Israeli AI startup Datagen has announced it has raised $50 million in a Series B funding round, bringing the company's total funding to $70 million. The company, established in 2018 by two Technion graduates, Ofir Zuk (Chakon, 30) and Gil Elbaz (27), developed a data simulator that accelerates the construction of artificial intelligence models. The round was led by new investor Scale Venture Partners, with participation from existing investors TLV Partners, Viola Ventures and Spider Capital. Andy Vitus, partner at Scale VP, joins Datagen's board of directors. According to Zuk, the value of the company with the current round is five times as high as the worth after the Series A round held less than a year ago. The funds raised should allow Datagen to accelerate the employee recruitment rate and double its workforce which currently numbers 85 employees in its offices in Tel Aviv and New York.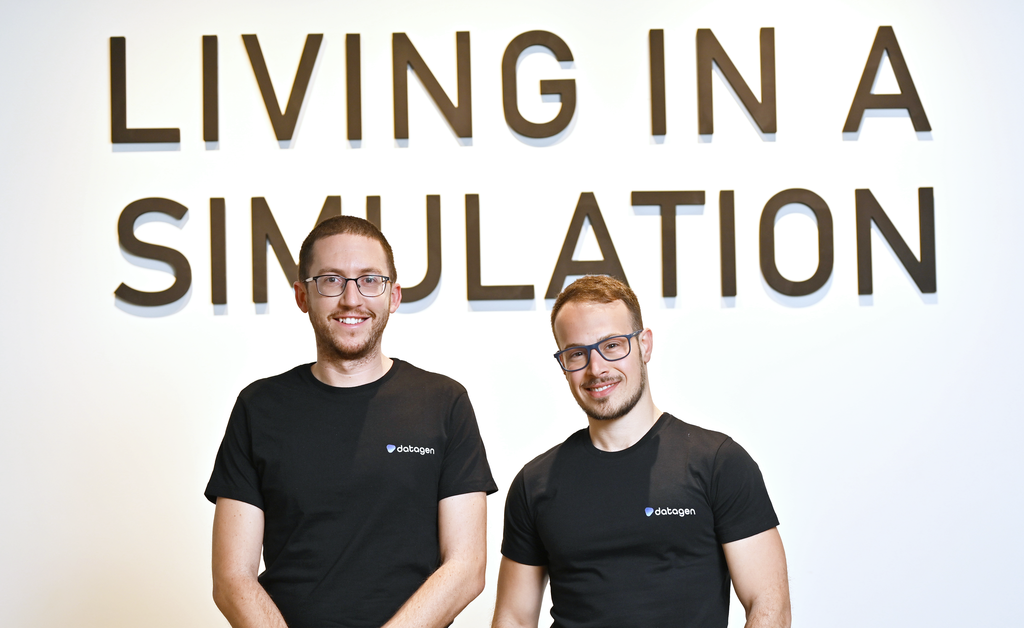 "We started the fundraising process in January and closed it in less than three weeks," said Zuk. "Everything happened very fast with us, but we may have benefitted from the last mile of the good market. In Israel it is not being felt just yet, but in Silicon Valley they are already talking about lower value levels, VC funds are canceling their investment agreements and many companies regret that they did not raise capital earlier."
Datgen already has sales, which have jumped sharply since it moved five months ago to a new business model whereby it sells its technology as a product and charges the customer by minutes of use. Nevertheless, the revenue still amounts to a few millions of dollars and has not exceeded the $10 million mark.
The Israeli company's simulator is built on synthetic information and thus allows significant acceleration of the process of training models of artificial intelligence in the field of computer vision. These models need a lot of visual information to get the best results for making decisions. The solution developed by Datagen creates a three-dimensional simulation of reality and quickly feeds ML machines with the image data required for AI training in a visual manner. The process helps resolve the AI bottleneck of recent years caused by the need to manually collect, tag and clean image data, an expensive and ongoing process that lasts many months, yields 'dirty' data, is biased, and includes many errors. According to Zuk, the simulator developed by Datagen can be adapted to any field depending on the content that is fed into the system, but at this stage the company focuses mainly on the autonomous vehicle market and the video chat market, and is currently also expanding into the defense market.
"As we enter a new, data-centric age of machine learning, a streamlined, operationalized data pipeline is poised to be the most lucrative piece of the machine learning puzzle,'' said Andy Vitus, partner at Scale Venture Partners. "This is why we are investing in Datagen, who is creating a complete CV stack that will propel advancements in AI — fundamentally transforming the way computer vision applications are developed and tested. The potential impact of what Datagen has to offer, across a broad range of applications, is staggering."