"We deal with climate crises every day"
Ahead of the Israeli Climate Awards startup competition, several of the judges spoke to Calcalist about what they are looking for from contestants
Can technology save the world? This is the question that will be asked at next week's Israeli Climate Awards, hosted by Calcalist and Doral Energy's investment arm, Doral Energy-Tech. Early stage energy and climate startups will present climate change solutions during the competition in the hope of claiming the big prize.
"Technology is crucial to addressing the climate crisis," said Senior Associate at Vintage Investment Partners Shira Eting and one of the competition's judges. "There is no single way to solve this crisis. We need extensive changes in policy, regulation, education and in technology. Technology enables breakthroughs and allows us to find better, faster and cheaper solutions that exist today. A cleaner and cheaper way to make concrete, steel, meat, and to remove carbon. All these things can be done today in a green way, but it is much more expensive."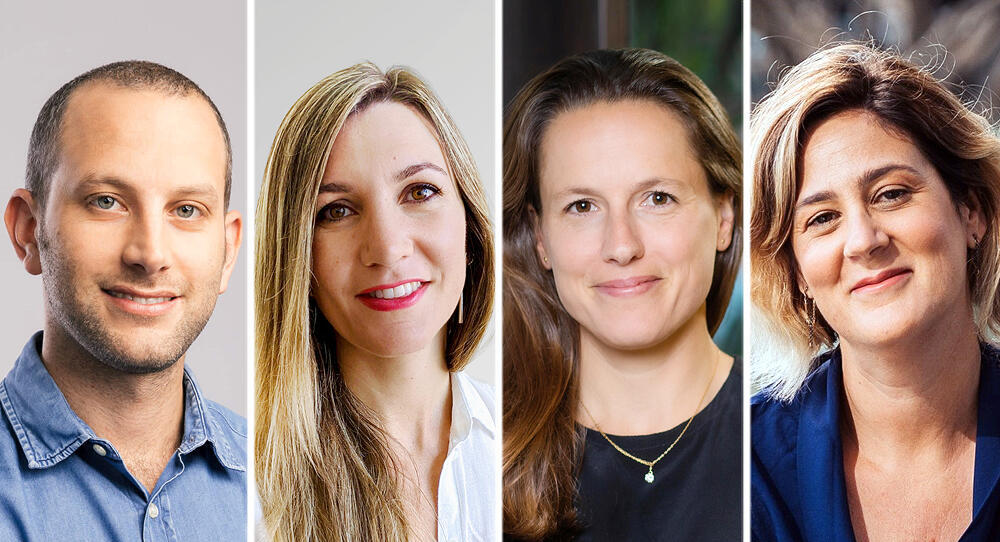 Managing Director of Doral Energy-Tech Roee Furman, who will also serve as a judge, said: "According to various estimates, 10 billion tons of carbon dioxide must be removed from the atmosphere by 2050 to maintain a normal temperature. Switching to green energy production is essential, but it is not enough. R&D in the field must be accelerated and new technologies must be adopted to deal with the crisis. Not only is technological innovation required, but also business and regulatory innovation. This will enable broad adoption of diverse technologies to deal with the climate crisis. There is a lot of room for creativity and innovation - clean means of production, the ability to absorb carbon, bury it or turn it into products, storage and transportation of energy, waste treatment, energy efficiency and more. A real paradigm shift is required."
Another competition judge, Laurie Menoud, a partner at At One Ventures, said that you can't rely on incremental innovations or software to fight climate change. "We need physical solutions to treat [the earth], and in particular core technologies that can improve the economic mechanisms of established industries while dramatically reducing their environmental footprint, for example low-cost steel production processes with zero carbon emissions or drones that can each plant 100,000 trees a day at a fraction of the cost of existing rehabilitation activities. Core technologies can not only zero out the carbon emissions of industries, but also dramatically increase activities such as reforestation, sustainable food production or improving land use."
In addition to Eting, Furman and Menoud, other judges include Alejandro Solé, Climate Tech Investor at TechEnergy Ventures; Anil Achyuta, Managing Director of TDK Ventures; Prof. Yair Ein-Eli from the Faculty of Materials Science and Engineering at the Technion; Moran Haviv, Head of Strategic Innovation at Microsoft Israel; Dror Topf, SVP Head of Group Strategy at Bank Leumi; Hanan Brand, VP and Head of Startup Division of the Innovation Authority; Noam Sonennberg, Director of PLANETech; Iris Ten Have, Head of Science at Extantia Capital; and Lisya Bahar Manoah, Partner at Catalyst Investments.
According to Haviv, the Israeli startup ecosystem has an important role in developing the next generation of climate technology. "We are seeing large and rapid growth in the quantity and quality of climate tech startups in Israel," she said. "There are Israeli companies developing original technologies with the potential for significant impact in a variety of climate-related fields, and this is very encouraging. It is the Israeli entrepreneurial spirit, creativity and innovation that characterizes the local ecosystem that led to Israel becoming a world leader in cyber and AI, and I believe that the same thing can happen in the field of climate tech. Strengthening this industry in Israel can bring about a global impact and turn sustainability into another significant growth engine for the local economy."
Etting added that "The Israeli ecosystem is known for its very high capacity for innovation. In the context of the climate crisis, we have several advantages. First, in academia, where in several fields we lead the world, second, knowledge from the military, where we have technology units that produce engineering solutions. Thirdly, we are a country that has already dealt with quite a few climate crises. We solved our water crisis, we have a lot of innovation in the field of agriculture, we are people who deal with climate crises every day."
"In general, technology that addresses the climate crisis needs to be economical, while taking into account the higher cost of green technology (the Green Premium)," said Furman on what judges are looking for in the winning startup. "We are looking for a deep understanding of the market and the economy behind the venture, as well as a clear development plan for scaling."
Menoud added that, "The winning start-up will create a new industry with a minimal negative impact on the planet and preferably a positive impact by contributing to the protection, restoration or preservation of ecosystems. It will have an outstanding founding team with deep expertise in the field, determination and passion for nature and sustainability. In light of Israel's emphasis on research, the startup will leverage unique technological innovation with a competitive advantage. This technological innovation will disrupt existing technologies and the environmental economy."
"I know that there will be many amazing scientific solutions to some of the biggest problems," said Eting, "but what I'm looking for is whether the startup has a sustainable business model, whether it can grow into a large company, whether it needs to raise a lot of money to produce their product, what their profit margins are. In the end, you need the ability to establish a healthy business here, and in this climate that is the difficult thing."
"I am looking for companies with an innovative and groundbreaking perspective that will produce science-based solutions that are capable of having a significant impact on a global scale in climate," added Haviv. "This should include technology that the market can adopt in the short term and require support only in the maturation phase, or companies with disruptive potential."
The startup that wins the competition will receive a cash prize of NIS 50,000 ($13,700 USD), advertising in Calcalist worth NIS 50,000, up to $50,000 to pilot their technology at Doral sites worldwide, and 12 hours of legal advice and two hours of strategic advice on intellectual property and patents from Pearl Cohen law firm worth up to $3,600, in addition to the possibility of a strategic investment by Doral's investment wing.