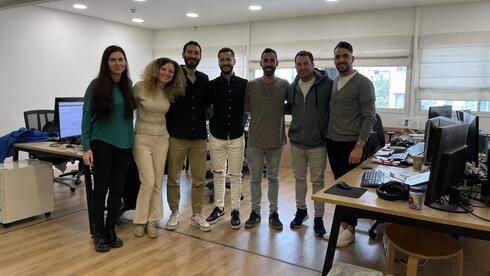 Boarding Pass

"We plan on being a one-stop shop for every department in any business."
FORTVISION has raised $850,000 for its CRM to help customers make smarter business decisions
Despite major players like Salesforce and monday.com in the CRM space, FORTVISION is determined to break through with its all-in-one cloud-based platform. Currently, it is deployed in digital agencies, eCommerce companies, CMOs, and marketing directors, but the company's plan is to expand into data, finance, human resources, education, software, and more.
FORTVISION joined CTech as part of its Startup Boarding Pass series to share its story and where it plans to go from here.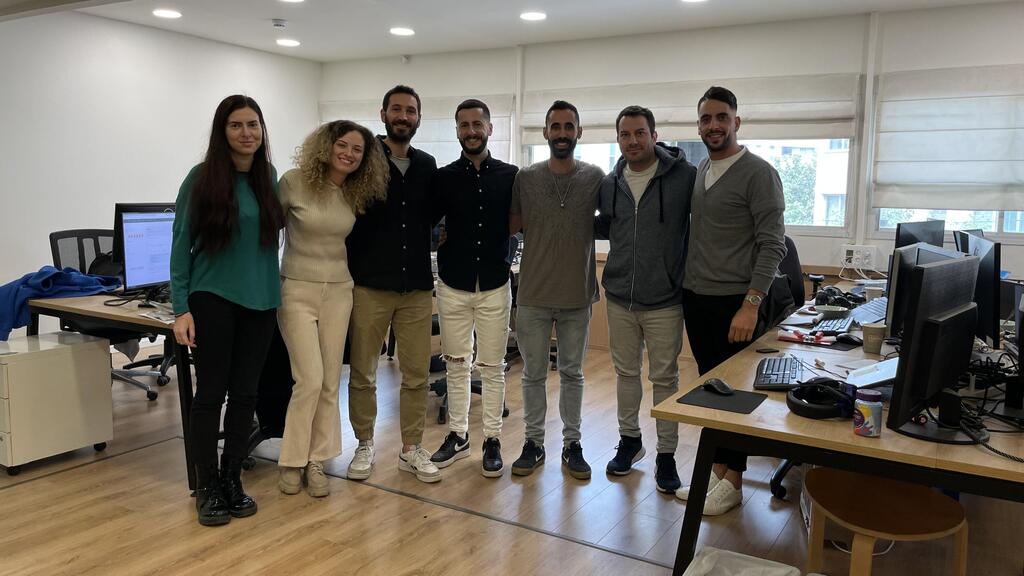 Sector:
CRM with marketing abilities
Product/Service description:
FORTVISION is a SaaS startup company designed to help organizations deliver highly personalized experiences that increase engagement and lead to higher conversions and sales. Our platform includes sales and CRM, data, marketing automation, web personalization, and customer service features. These capabilities enable our customers to make smarter business decisions based on data-driven insights, thus increasing efficiency and productivity.
FORTVISION is a cloud-based platform that allows extracting actionable data and converting it into the improvement of the business KPIs and revenue growth. Using a plugin or a simple tag implementation, the software collects data from internal and external sources, analyzes and segmentizes it, and finally, executes trigger-based automations accordingly. By collecting online and offline data, companies can accelerate their digital transformation and manage every aspect of their business in one place, including managing and automating tasks, customer support, inside communications, office operations, and strategic planning.
With the collected data, FORTVISION's automation platform automatically triggers sales and marketing messages across multiple communication channels, based on real-time user actions. Using personalization, the system helps companies get to know their customers, show them personalized content, and create better engagement. Improvements in CRO and ROI can be seen on extensive analytics and reporting dashboards.
Raanan Eran: Founder and CEO. Prior to founding FORTVISION in 2015, Raanan managed BI departments at several tech companies. He served as Head of an R&D team in the 8200 unit of IDF's Intelligence Corps. Also, he holds an M.Sc. in Industrial Engineering from the Technion.
Last Investment Round:
$700,000
Last Investment Stage:
Seed
Date of Last Investment: June 2016
Total investment to date: $850,000
Investors (leading and all):
Private investors
Current number of employees:
40
Various Sales and R&D positions
Is there anything else you want us to know?
FORTVISION's mission is to become a "Must Have" platform for every business. The platform unifies all CRM, sales, and marketing efforts into an all-in-one platform to simplify daily work and create a cohesive shared workspace.
FORTVISION allows companies to connect with their site visitors, leads, and customers anywhere - desktop sites, mobile web, applications, advertisement campaigns, landing pages, email, SMS, WhatsApp, and Telegram. The messaging channels can be used for internal communication as well.
FORTVISION personalizes every interaction to automatically identify and match the right experience to the right visitor by scanning every variation's performance across all audience segments. The software dynamically selects the most relevant content for each user – any HTML element can be replaced within any type of site with automated, personalized, and data-infused content. The personalization leans on real-time geospatial, behavioral, and contextual data to improve CRO and ROI.
All marketing automation and personalization creatives are also built inside the platform. FORTVISION's creation studio has email, SMS, advertisement campaigns, and landing pages builders, as well as an on-site editor for creating interactive, responsive elements. No coding is required, and there is no need to have a graphic design background – just drag-and-drop elements.
Back in 2015, FORTVISION started as a software company with an idea to innovate the advertising industry and make it accessible to every user. Our name came from the Fortico ads we implemented inside leading news and content websites in Israel. However, we noticed that the digital agencies we worked with needed more than just advertising for their clients. We grew and adapted over the years, and in addition to advertising, we've added web personalization, then marketing automation, and finally, we're almost at the CRM stage.
What is the need for the product?
Constantly having to switch back and forth between different tools and software is exhausting. An all-in-one business solution can eradicate the need of having to pay for and juggle multiple software and free up our clients' much-needed time. All the tools offered within our platform are necessary for successful sales and marketing operations. The platform was designed to optimize conversions and increase sales using personalization, marketing automation, and advertising.
How is it changing the market
The eclectic and messy workspace can actually turn into a cohesive one. One could manage their entire business operations from one place, communicate with co-workers and customers alike, and automate many processes. Sales and marketing are only the beginning - we plan on being a one-stop-shop for every department in any business.
How big is the market for the product and who are its main customers?
Every company can benefit from FORTVISION's platform. So far, our main customers are digital agencies, eCommerce companies, CMOs, and marketing directors, but our plan is to expand more into data, finance, human resources, education, software, and more.
Does the product exist already? If not - at what stage is it and when is it expected to hit the market?
Yes, the advertising, web personalization, and marketing automation features in the platform already exist, work, and are constantly updated. The CRM is almost ready to hit the market in a few months.
Who are the main competitors in this sector and how big are they?
There is no other company that offers all these solutions in one platform.
Our main marketing automation competitors are Oracle Eloqua, Adobe Marketo, and Salesforce Pardot. Oracle, Adobe, and Salesforce are all huge software corporations that acquired the smaller marketing automation platforms for millions of dollars.
In terms of CRM software, our main competitors are monday.com, Salesforce, and Hubspot - all publicly traded companies worth billions of dollars.
What is the added value that the founders bring to the company and the product?
Raanan Eran, FORTVISION's founder and CEO, has always been tech-savvy. After serving as the Head of an R&D team in the 8200 unit of IDF's Intelligence Corp, Raanan studied Industrial Engineering at the Technion. Later, he continued to manage BI departments at several tech companies. Raanan's experience helped him create our amazing R&D department and together they continue updating FORTVISION's platform.
What will the money coming in from the round be used for?
We always keep our R&D busy making our software better and better. Also, our CEO Raanan has infinite ideas, and we're conquering them one at a time. That being said, in addition to using the money for R&D, we are hoping to grow in terms of personnel and offices, and to take over the world marketing-wise.
In the
"Startup Boarding Pass"
section, CTech will cover the (relatively) small investments made in companies during the early stages of their existence - and the entrepreneurs and startups who have not yet had the opportunity to reveal their stories to the world. Please use the linked form and fill it out according to the guidelines.
This form
is intended for startups raising between $500,000 and $3 million from venture capital funds, angels, or official grants from Israeli and foreign institutions. If relevant, someone at CTech will be in touch for follow-up questions.