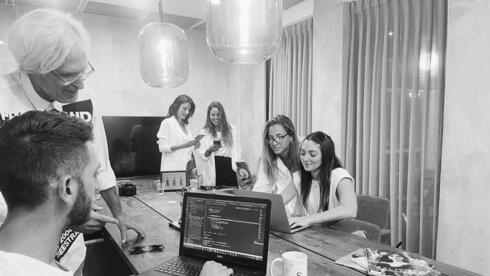 Boarding Pass

Selectika sets sights on solving personalization challenges in eCommerce
The company, which develops a visual AI and personalization system, recently received a $500,000 pre-Seed round.
"I founded Selectika due to my own frustration because it took me hours to search online for clothes," explained Selectika's Founder and CEO, Tali Bezalel. "My initial vision was to help people buy clothes using advanced technology, but now the vision has grown to a full intelligence system for brands and retailers." Selectika provides shoppers with their own optimal digital assortment and provides retailers with real-time data and analytics and trends. The company has taken part in CTech's Startup Boarding Pass to share how it intends to take on the eCommerce industry - a market estimated to be worth over one trillion dollars by the end of 2025.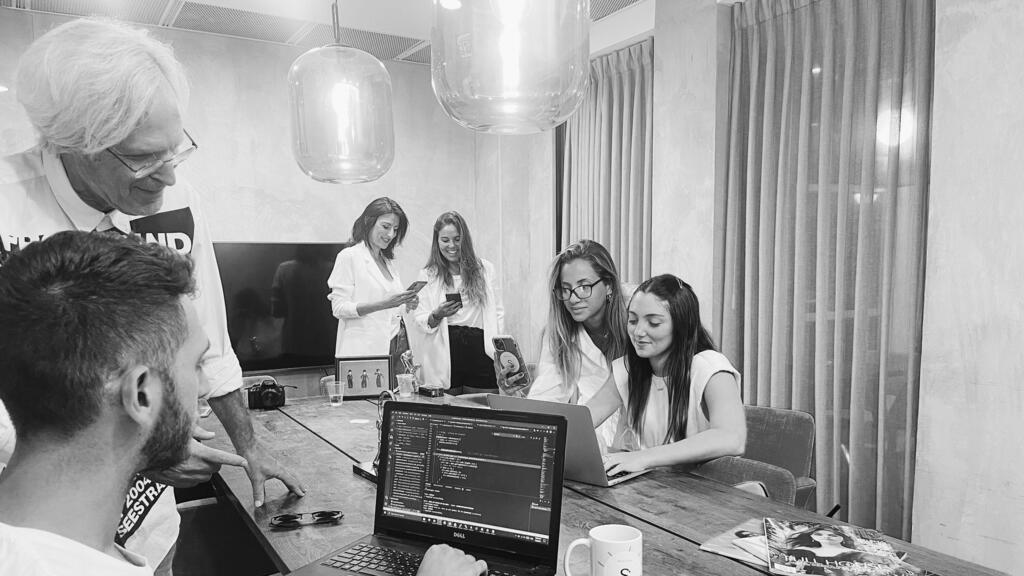 Company Name:
Selectika
Sector:
AI
Product/Service description:
Selectika is a visual AI and personalization system for eCommerce. Using image recognition and deep learning, we extract rich product attributes from the retailer's catalog such as sleeve shape, neckline, fit, style, fabric, etc., and also analyze shoppers' preferences including personal style, size, and intention. Based on our unique technology, we provide each shopper with his/her own optimal digital assortment and provide the retailer with real-time data and analytics and trends.
Founder Bios:
Tali Bezalel is the Founder and CEO at Selectika. Micah Kaminer is the Co-founder and CTO at Selectika
Year of Founding:
2020
Last Investment Stage:
Pre-Seed
Total investment to date:
$500,000
Investors (leading and all):
MTF VC, angels investors
Current number of employees:
11
Open positions:
Head of Sales USA, Head of Sales UK, Image Recognition Developer, Web Developer
Website:
https://selectika.com/
Social Media Links:
https://www.linkedin.com/company/18747210
Is there anything else you want us to know?
When we closed this pre-Seed round ($500,000) a month ago, people asked me why I don't do PR about this and my answer was that no one cares if you raised less than $20 million… So what you are doing is great and important!
Interview:
How was the idea born?
I founded Selectika due to my own frustration because it took me hours to search online for clothes. My initial vision was to help people buy clothes using advanced technology, but now the vision has grown to a full intelligence system for brands and retailers.
What is the need for the product?
There is a need for a better personalization system. Most of the available solutions today are based on lookalike audiences. They probably know your name, that you are a man at the age of 30, and who lives in Tel Aviv, but this information is not enough anymore. At this point in time the eCommerce field is thriving and new online stores are opening up at an accelerating rate but all of them have a similar value proposition and an on-growing catalog, so the experience and uniqueness of the brand might get lost. And even if the shopper uses filters, they still receive hundreds of results leaving them overwhelmed, so there must be a better way to shop than to sort through thousands of items. On the other hand, one of the biggest challenges for brands is the necessity to know who is the customer that just entered their online store. What are their intentions and motivation as well as to connect the shopper to the product they are looking for? We have the ability to both overcome the challenge as well as to create a personalized experience for the shopper.
How is it changing the market?
With our unique technology we are not just helping shoppers to connect with products they are looking for with ease, we also provide brands and retailers tools that enable them to be smarter and more efficient, even before the manufacturing process. This enables them to predict trends and plan their next collection. Moreover, they are able to see real-time data of their inventory as well as data on customers' preferences. For example, "during the last four days, 17,000 women searched for a black maxi dress with an open back and puff sleeves".
How big is the market for the product and who are its main customers?
This is a billion-dollar opportunity, fashion is the largest B2C eCommerce market segment and its global size is estimated at $759.5 billion in 2021. Additionally, this market is expected to grow further, at 9.1% per year, and reach a total market size of $1,164.7 billion by the
end of 2025
. Our customers are fashion brands and retailers like H&M, Nautica, TerminalX, Renuar, Castro Group, American Eagle, Bonobos (part of Walmart), and many more.
Does the product exist already? If not - at what stage is it and when is it expected to hit the market?
We launched five months ago with the biggest fashion brands in Israel such as Renuar, Twenty-four seven, and Kiko Milano (part of the Castro group in Israel). We are working with five more currently in development. We are seeing amazing results, for example on one of the websites using our product the conversion rate has almost doubled itself, and we see an increase in the average cart size of 26% as well as a higher KPI in the number of products, session duration, and more.
Who are the main competitors in this sector and how big are they?
There are a few players in this field like Syte and Vue. However, we are the only tech company in the field of Visual AI that has a specialty in fashion. Our team is unique with image recognition and deep learning developers as well as fashion designers and stylists, therefore we possess a deep understanding of fashion and the unique attributes of the industry, and that is why we are able to match item to item and items to shoppers. We know that each shopper is unique, an individual and that is why each shopper needs to have his own customer journey. One type of shopper knows exactly what they want. Another type is one that knows that they need to buy new items for a specific event but have no idea what will fit them or falter their body. The third type likes to be inspired and we learned that if we recommend products based on their preferences, there is a high chance that they will purchase them. Our product is built to help all the different kinds of online shoppers
What is the added value that the founders bring to the company and the product?
We are a team of engineers, algorithms developers, data scientists, fashion designers, and marketing experts that gathered together with the mission to take eCommerce to the next level. Selectika is my second company, the first one was a coffee chain that was acquired. I have 10 years of experience in eCommerce and digital marketing as well as user experience design. Nonetheless, the most important thing is that I AM our clients' customer. My co-founder and CTO Micah Kaminer is a software engineer as well as a co-founder of a fashion brand which makes him the best person to build our product.
What will the money coming in from the round be used for?
We have an amazing line-up of brands that want to work with us from all around the world: the USA, UK, Mexico, and Japan. So, most of the money goes to R&D and that will enable us to scale up much faster and position our clients in the front of innovation. The most exciting thing for me is to see the enthusiasm of our clients and to see clearly the true value we generate.
In the "
Startup Boarding Pass
" section, CTech will cover the (relatively) small investments made in companies during the early stages of their existence - and the entrepreneurs and startups who have not yet had the opportunity to reveal their stories to the world. Please use the
linked form
and fill it out according to the guidelines.
This form
is intended for startups raising between $500,000 and $3 million from venture capital funds, angels, or official grants from Israeli and foreign institutions. If relevant, someone at CTech will be in touch for follow-up questions.