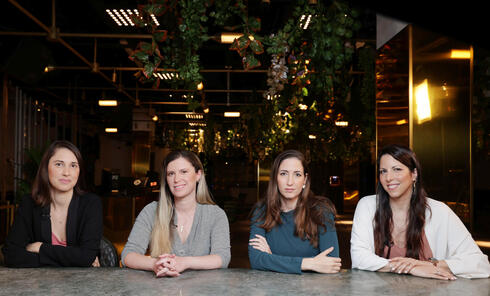 "Women in venture capital is still a big deal"
Four female representatives of the next generation of executives in venture capital funds met for an open discussion on entrepreneurship, risks, technological trends and the bugs in Israeli high-tech
The Israeli high-tech ecosystem, and not just its entrepreneurs, has many bugs, but the most prominent of them is the almost complete absence of women from the venture capital industry.
According to recent data, women make up less than 9% of risk fund employees in Israel, and even less so among partners. To discuss this and more, Calcalist held a multi-participant dialogue with Yael Alroy, a partner at Viola Ventures, Adi Gozes, partner at Entrée Capital, Nofar Amikam, partner at Glilot Capital, and Renana Ashkenazi, partner at Grove Ventures.
The aggregate sums of money managed by the funds in which our four interviewees are partners in, easily exceeds the $2 billion threshold. Contrary to the egos we are used to seeing on display from male executives, the tone of this joint interview was accommodating and friendly. Throughout the session our female interviewees smiled endlessly and touched each other warmly - they know each other well, perhaps because they are a prominent minority in the sector - and almost every answer they provided began with the words: "I agree with what she said, and I just want to add something."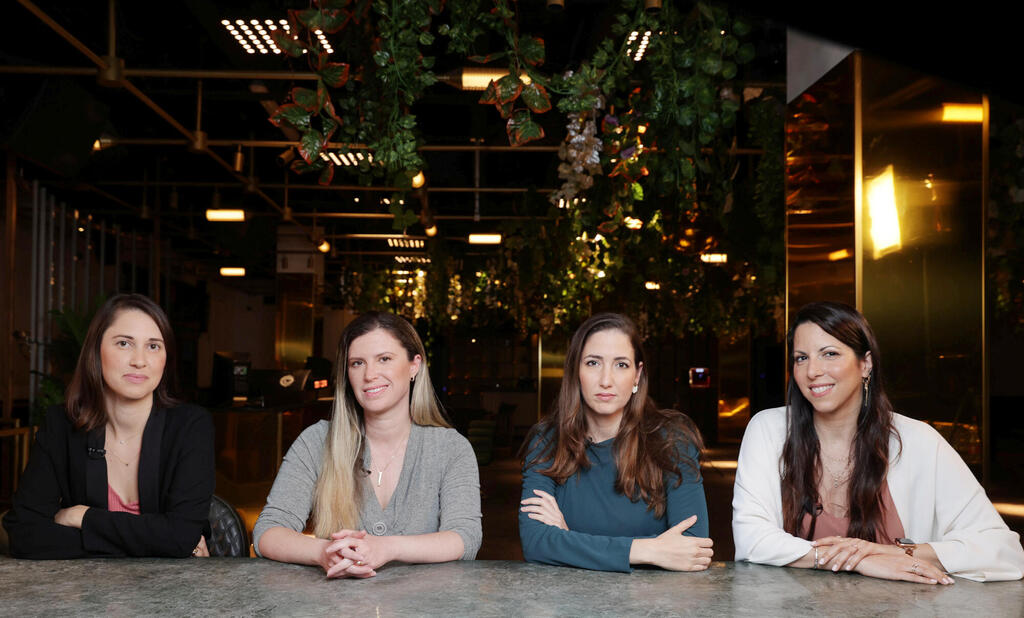 The same was true during the preparations for the panel: when I talked to them separately and asked each of them what she would like to talk about, they asked "what did the others say?" That's a question I have not heard from any male executive.
Still, they don't like it that a big deal is made out of the fact that they are all young women (all four under 40) who can be found for the most part in meeting rooms full of men — the kind who like to boast in public about their military past.
So is a woman being a partner in a VC fund a "thing" or a "non-issue"?
"It is an issue," says Amikam. "There are gender differences between male and female investors, and it is even more noticeable in the early stages of companies, so entrepreneurs need more support and women know how to bring the EQ, the emotional intelligence."
"We broke the glass ceiling," says Gozes, "but the female presence in venture capital is still considered an event and not routine."
Are there investments that would have been rejected in a conference room consisting only of men, but were accepted because there is a woman in the picture?
Ashkenazi: "Ida Tin, the Swedish co-founder and Chairwoman of the Clue company, an app for tracking the menstrual cycle, only encountered refusals when she went out to raise money. Everyone said, 'This is a niche product, we will not invest in something we will not use ourselves.' They called 'niche' a product that appeals to 50% of the world's population! Obviously if there was another woman in the room, it would have looked different.
"But the world is changing. I could start throwing out names of female partners in venture capital funds in Israel right now and not stop for a few minutes."
"Fundraising has become more difficult and it will soon reach Seed companies as well"
If I were to take you back just a few months, to the summer of 2021, what would you say has changed in the VC fund meeting rooms?
"2022 started strong," says Ashkenazi. "The numbers are still high, both the rounds and the valuations, but winds of change are strongly felt in the air. Every investor and every entrepreneur you talk to will say: 'We want to raise funds now, because we do not know what will happen soon - whether it's Putin, or inflation and the dollar or new variants of the Coronavirus. Today there is already much more skepticism in the air. What does this mean for the future? I don't know. If there is one thing we have learned since 2019, it's that you just can't predict what will happen."
Are your hands clenched more tightly on the checks these days?
Gozes: "It's starting to get harder and more complex, and it's seeping from the top down. It started with growth investments, and now it's noticeable even in earlier stages; it has not reached the seed level yet, but of course it will get there as well. The process has gotten more conservative and the rounds we are talking about now are no longer what they were half a year ago."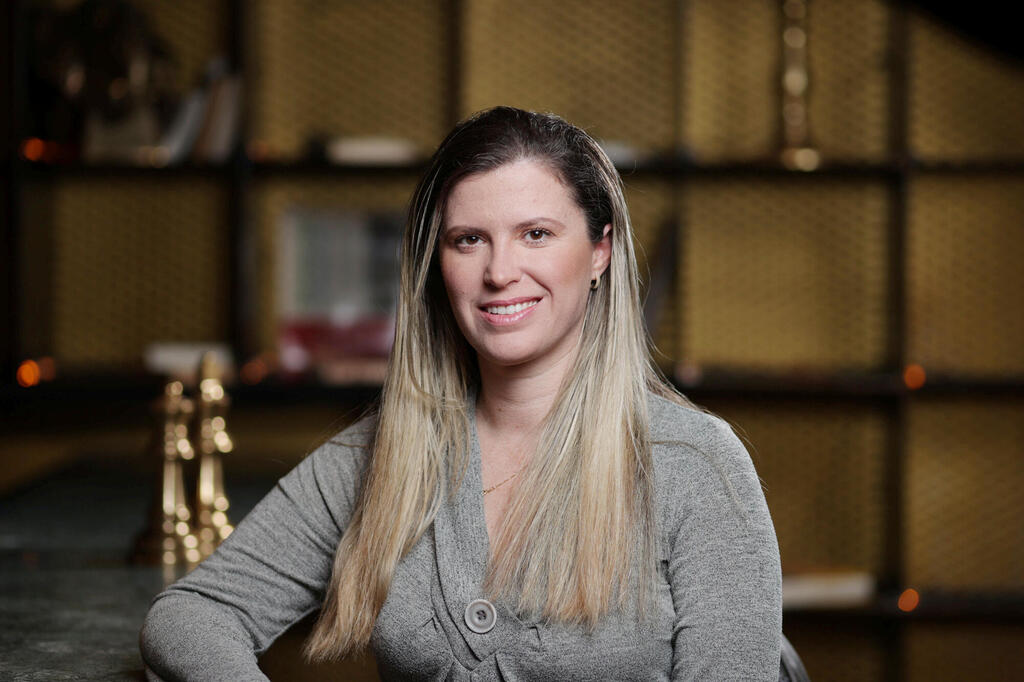 Are the sums of the rounds lower?
Alroy: "Not yet, because salaries at start-ups, even those still in the "garage" stage, have remained high. I do not know if we will see another $20 million Seed round, but rounds in the $6 to $10 million range we will see for sure"
Will there also be down rounds, meaning fundraising at a lower value than the previous value?
Gozes: "Of course, both down rounds and flat rounds (a round of financing that is closed at the same valuation as the startup's prior round of financing), but there will also be opportunities worth seizing."
What do you say to the portfolio companies? Is it time to save, both on parties and on the salary?
Alroy: "All of us here specialize in Seed investments, and with Seed companies there are less parties anyway, because the companies are small and young. But yes, they are starting to be told that they need to ensure that they have enough money for a longer period than what was previously thought, so they will have enough capital to run even if the funding taps close."
"If 2022 is indeed dangerous, foreign funds will take a step back"
How does this change the conduct of the funds themselves? In recent years, it has been difficult for you to deal with the enormous competition not only from the Israeli industry, but especially from huge forces that have come from abroad, such as Tiger Global and Insight, which manage billions of dollars.
"One needs to keep in mind that there are two opposing forces in the market today," says Amikam. "On the one hand, there is no doubt that the changes in the stock markets will also affect the private market - but on the other hand, in 2020 and 2021 we saw new funds and funds that were not new raising a lot of money. We also saw institutional bodies starting to invest in high-tech companies even in early stages. Therefore we can still see large funding rounds and high values, and it will take time for an impact from the public market to make it all the way to the Seed level.
"The presence of foreign funds affects us, but not necessarily adversely. In the end, both Tiger Global and Insight and all the big American players who got into the early stages, are not interested in leading the round. Even if they do, the foreigners do not know, or even do not explicitly want, like Tiger, to bring value to the company. On their strategy page Tiger defines itself as not looking to be involved in companies. On the other hand, Israeli funds are known for this, for their support and desire to open doors for their entrepreneurs."
So, you're saying it's a kind of collaboration: the foreigners will bring in the mass of money, and you will be more involved in the companies and hold the entrepreneurs' hand?
Ashkenazi: "The main question one should ask is why the giants suddenly want to play in our playground. In my opinion, the reason is that the risk profile in early investment has changed. The entrepreneurs will have to forgive me for saying this, but today it is easier to succeed, which you can see in the value levels. It may only be a success on paper, but more than ever, it's easy to get there. If 2022 looks like we're starting to think it will, a little more dangerous and a little less certain, we'll see these players take a step back, simply because that's their model."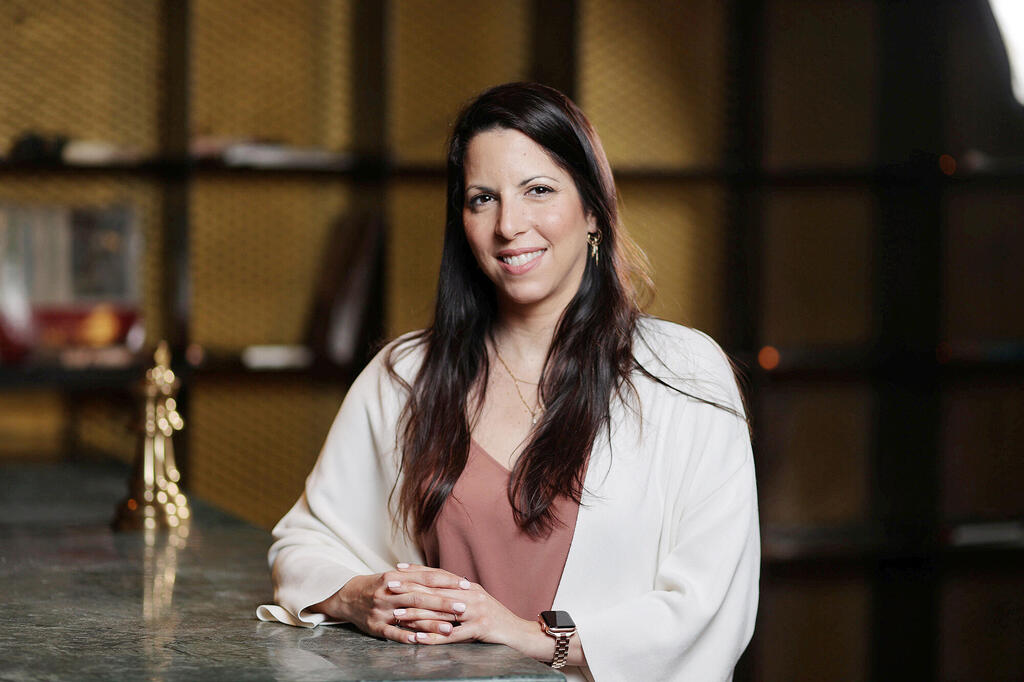 Have there already been cancellations of funding rounds? Transactions that have been brewing?
Alroy: "Rumors say yes, but for now it's mostly about companies at later stages. In Seed there is still a lot of money, and in the next two years the funds will have to be spent."
And what is happening in the workers' sector? Public companies, especially those issued in the past year, are already hearing a buzz of stressed employees who see their options moving away from the money. Is there unrest in the field?
"Without a doubt. A lot of employees are left with options that are not close to their dream. It happens in the big and veteran companies as well, not just in the new ones."
"Employees of companies whose shares have fallen are starting to squirm uncomfortably in their chairs," Gozes said. "Suddenly the outlook changes, because salaries are high in both public companies and startups, so suddenly the potential of working in a public company is less interesting."
Alroy: "Exactly, people are suddenly more willing to join companies in the early stages, in the seed stage , because there is still a big promise for the future. Employees say to themselves 'the risk is high here and there, so at least I'll do something interesting.' This trend is exactly the opposite of what we have seen in recent years."
It can turn out to be positive, if it saves the need for layoffs in public companies. Do you expect real cuts to begin if the fall in Wall Street continues?
Gozes: "The gap between supply and demand for manpower is so large that we still have time until the layoffs. At the moment, there is nothing to fear."
This is true for development workers, but what about all the professions that surround this core in the areas of marketing, manpower and finance?
"The right people for marketing are very difficult to find. There is a very high demand there."
So we should not worry about the real estate market also?
"It depends," Ashkenazi replies. "If you are interested in buying an apartment in Tel Aviv, you should be very worried. But if you are a marketing woman then maybe a little less: The crazy amount of money that has flowed to startups means that investors expect these companies to grow.
"To grow you need to sell more and reach more populations, and you need to market more, and you need to reach new audiences. These things require not only developers, but also sales and customer success and marketing and presale, and the whole package. And the vaults of these companies still have a lot of money to fund this expansion."
Is the vision of "a million workers to high-tech" which Deputy Prime Minister Yair Lapid recently presented feasible?
Amikam: "It will be challenging to get there, to say the least. But the direction is excellent."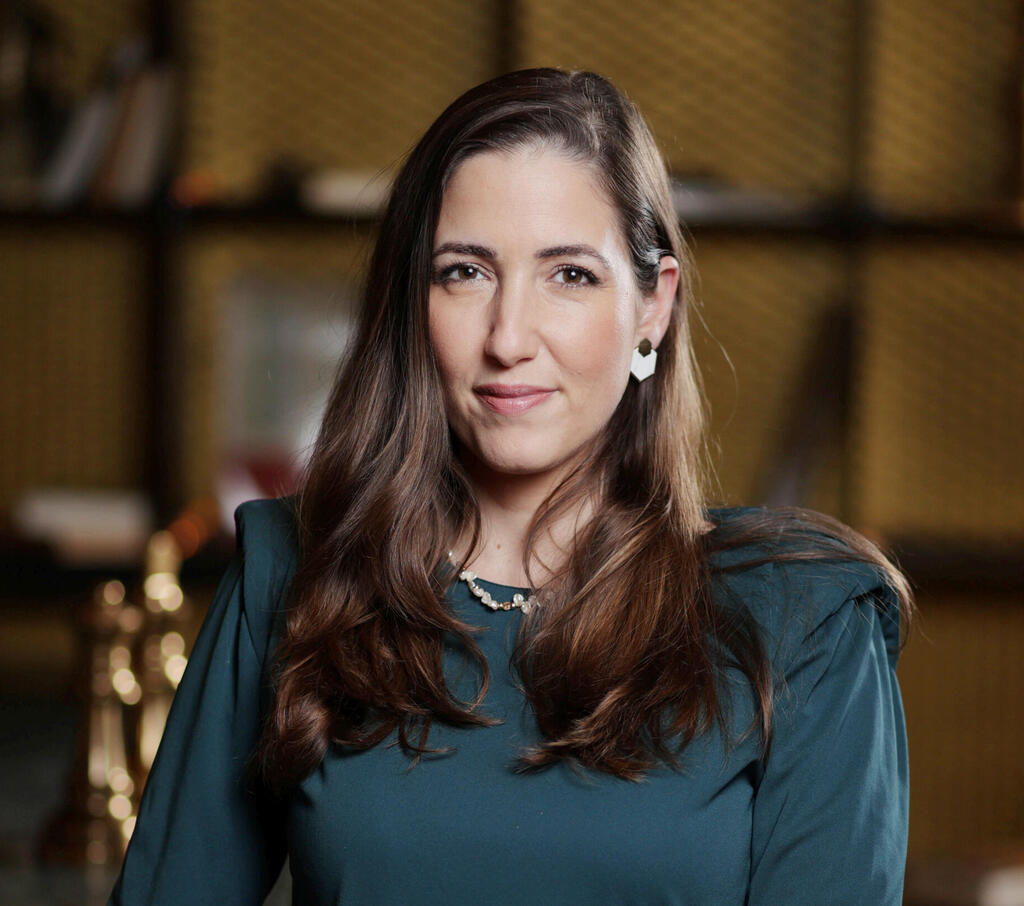 "The new entrepreneurs are more experienced. These are no longer guys who have just been released from their military service"
What's happening on the entrepreneur's side? Do you now see more people who prefer to keep their regular jobs as employees, and are less willing to take the risk of starting a startup? Are there fewer presentations?
Amikam: "No, the number of presentations has even increased, probably considering that there are all kinds of employees who decided to leave the companies that were issued. By the way, there is a very positive trend of more experienced entrepreneurs. We see quite a few entrepreneurs who came from startups, even those who established startups, that is, with previous experience, and fewer entrepreneurs who have just been discharged from the army."
Gozes: "And if they've already made money, then they have a safety cushion that allows them to take more risks. People in that situation, if there is a crisis now, can sit in the garage, develop, take some risk. It's a bit like talking about employees willing to work in early startups."
Amikam: "It's even beyond a safety cushion. Their desire is to build a big company. They will not compromise on a small exit, they are here for the long run."
What is the big problem you still identify with Israeli entrepreneurs?
"The Israeli entrepreneur thinks he knows everything," Alroy said.
Amikam points out: "The big problem with Israeli entrepreneurs is the inability to 'speak American.' I see again and again Israeli entrepreneurs speaking to the customer as they present to the investor, instead of trying to understand the customer's problem and solve it. There is no communication." Gozes agrees with this diagnosis: "The problem is that the technology of Israeli entrepreneurs is often searching for a market. "
Ashkenazi agrees: "The bug of customer understanding is directly related to the bug of 'I know everything'. This is noticeable in entrepreneurs who come to us at the Seed stage. At this stage you can argue with an entrepreneur about everything but one thing: If he tells me, 'I talked to 50 potential customers, and that's what they told me about the problem, the solution, and how much they are willing to pay and the status of competitors. With that you can't argue. But most of the time, Israeli entrepreneurs are strong at solving problems they've experienced themselves. That's great, but on the other hand it limits them: They look at the problem only in their prism, and because they seemingly know about it, they don't feel the need to ask customers for their opinion. This lack of contact means that many startups do not reach the post-seed stage."
Last year we saw a lot of mergers and acquisitions amounting to up to half a billion dollars. Do you think we'll see more company sales?
"
We are seeing more and more acquisitions, also due to the shortage of manpower. There will be large corporations from abroad looking to open a development center here, as well as Israeli companies that have already reached a significant size and have cash, all of which will want to use this money to increase staff quickly."
Gozes: "There will be more mergers and acquisitions, especially between Israeli companies. There are a lot of mature startups that have $100-200 million in cash and something needs to be done about it. 2021 was more of a year of issues and SPACs."
Ashkenazi laughs: "Shhh, don't say 'SPAC' anymore, that's a forbidden word."
But there is still some paltry sum of something like $100 billion in SPACs looking for companies.
"Since the middle of last year you can't say the word SPAC."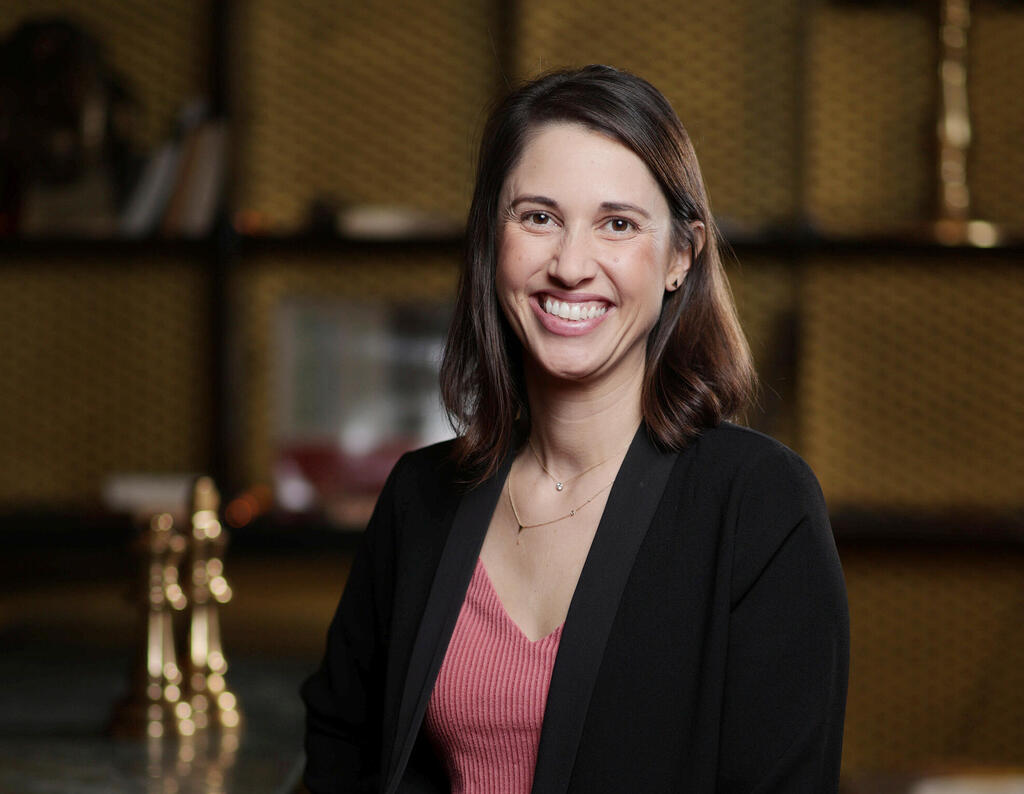 "We'll see a slowdown in health tech and cyber, but the trend there will remain positive"
So working for unicorns is changing to working in young startups. Are there also fashionable changes in the areas of activity? Yael, for example, you specialize in digital health, which was one of the most popular fields during the pandemic. Was the adoption in the health systems irreversible or do you see a weakening now?
Alroy: "We see a slight setback in the adoption of digital health technologies, and that's perfectly legitimate. If during the pandemic the use of remote medical solutions has risen to 60% of all doctor visits and has now dropped to 20% it is fine, because the trend is still positive. I do not think there is a way back: there is no reason for a person to wait nine months to see a doctor if it is possible to pick up the phone and talk to the doctor or make a video call."
Nofar, you mainly specialize in cyber, a field that is one of the immediate suspects in the bubble that everyone likes to talk about. Is that field also saturated?
Amikam: "Similar to digital health, here too humanity will not go backwards. Once a company has decided to upload its infrastructure to the cloud, it will not back down and continue to look for cloud security solutions. Therefore the field will continue to flourish. That is why companies in the field are also raising more and more money. But just like in any hype, we have seen crazy growth in the sales of our portfolio companies, especially in the worlds of cloud security, and now the uptrend is healthier and not extreme. In general, information security is still an area saturated with unresolved challenges, so there are opportunities for young companies."
Renana, you at Grove specialize in deep tech, the heavier and deeper technologies that require more patience and also more resources - but following the sale of Tower to Intel I noticed that most of the big exits in Israel came from these heavy, high-tech areas. How do you explain that?
Ashkenazi: "Grove started as more deep-tech, but over time we realized that we need to do both. Today we have chips, a supercomputer for space and silicon photonics - but also cloud infrastructure, edge computing and SaaS.
"Indeed, there is a difference between how these companies behave, when they first get the money, how long it takes, and what manpower they require. When investing in hardware companies one has to take into account the huge gaps in the multipliers against the software, and therefore, when there is an exit there will also be big sales.
"Dov Moran, co-founder of our fund, sold M-Systems to SanDisk for $1.6 billion in 2006. At the time, M-Systems had sales of more than $1 billion, which means that there was a very low revenue multiplier here. Solaredge, which was the first Israeli company to enter the S&P 500 and was co-founded by one of our partners, Lior Handelsman, is today traded at around $15 billion, with revenues of $3 billion a year. When investing in these companies one should take into account that huge exits can be achieved, but the route to getting there passes through very significant sales."
Could it be that our advantage as Israelis is in chips and hardware, where the barriers to entry are higher than in software where the competition is tremendous?
Alroy: "Israelis have an advantage in all areas, because we already have experience in them. For a long time we have not just been a bunch of IDF 8200 unit graduates with ten guys who want to make a quick exit," she says and immediately laughs, because three of the four panelists are actually graduates of the unit.
"The dream investment always starts with a phenomenal team"
In conclusion, what is the dream investment for each of you?
Ashkenazi: "Investors will always prefer a strong team with a mediocre idea, over a mediocre team with a strong idea. Always. So my dream investment starts with a phenomenal team. The last investment I made, I did it because after the first meeting with the CEO I called my partner and told him 'I have to work with this person'. This is how a dream investment begins."
You do not define the dream in terms of money?
"To be able to build a dream company, you can count on luck, and you can count on being the first, and you can count on bringing the most powerful marketer in the world, and you probably won't know it on the first day. But if the ingredients of this recipe are there, your chances grow miraculously."
Amikam: "I strongly agree. My dream investment will be a team that is not just a good team, but also has experience in the specific category they are targeting, the so-called Founder-Market Fit. It's a dream, because I know that there is someone here who has already sold to those customers that he is targeting now, and also understands the market challenges."
There are also examples of the opposite. You mentioned Dov Moran, truly one of the founding fathers of Israeli high-tech. He succeeded with M-Systems, but failed with Modu, which closed.
Alroy: "I disagree with Nofar. Sometimes first timers have an advantage. In health, there are quite a few people who come from completely different worlds, specifically from high-tech or places like this, and say: 'It does not make sense that in high-tech I do everything in the cloud and on the phone. I can order a shirt and it's delivered quickly to my home, but regarding health, the most important thing in life, the system is broken and you have to go through hell to do everything'. So people come, and break the market in a very revolutionary way."
Meanwhile, our conversation goes well beyond the time allotted and in the dim bar at the Brown Hotel, which hosted the meeting, no one noticed that it was getting dark quickly. But if you want a sign that the revolution is not yet complete, it comes when the babysitters start sending messages with question marks wondering when the moms will return, and they all start getting nervous.
Don't you want some kind of crisis to happen? Something that will calm the pressure a bit, allow the dust to settle, filter out the noises and let you focus on what matters?
They all answer at once: "No crisis! What are you talking about?!. I don't want one."
Ashkenazi: "How come no one has said the word FOMO until now?! We said SPACs and did not say FOMO."
Alroy: "I hope the FOMO (Fear of Missing Out) calms down a bit, but I find it hard to believe because there will always be competition for what is there."
Ashkenazi: "I do not think it will calm down. We have to accept that the feeling of missing out is inseparable from the world we work in, and that is what makes us pursue the best deals."