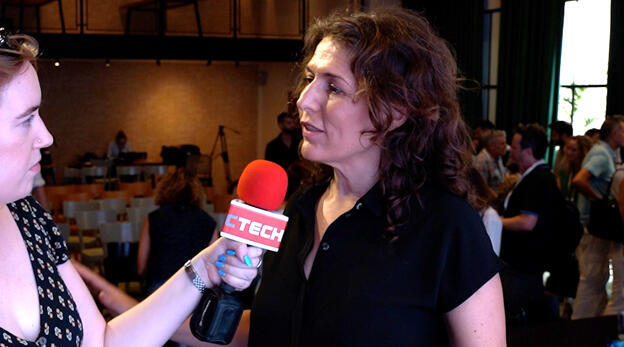 CTalk

Criaterra founder on producing building materials more sustainably
Criaterra Innovations CEO and Founder Adital Ela spoke with CTech at the Israeli Climate Awards about cement as a building material
"Criaterra was founded in order to address the four gigaton problem of cement as a building material," said Adital Ela, CEO and Founder of Criaterra Innovations, after participating in the Israeli Climate Awards hosted by Calcalist and Doral Energy-Tech Ventures. "We are working to create fully regenerative, low-carbon building products that are produced without going beyond the boiling point of water. This allows us to achieve products that have the strength of concrete, are six times more thermal, and yet are produced while saving 90% more energy and [reducing] 86% of emissions.
"We really need to transform the way we produce building materials in order to address this challenge. So if we take out of the equation the act of firing minerals, if we preserve the natural carbon capture, and if we create products that are highly insulative, we have a pathway to produce fully regenerative, low-carbon products that create clean, healthy buildings for generations and generations ahead."
Criaterra was one of five climate tech companies that made it to the final round of the Israeli Climate Awards last week. The aim of the competition is to support new startups in the energy and climate sectors and find Israel's next big breakthrough in the fight against the climate crisis.
You can watch the full interview in the video above.