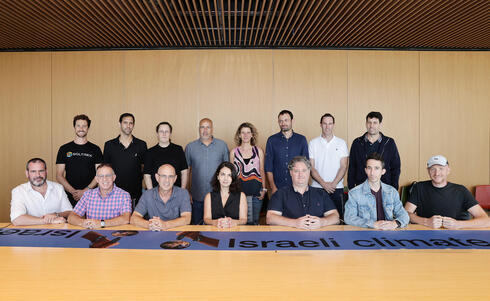 15 startups advance to Israeli Climate Awards semifinals
Decomposing waste with flies, using algae to generate electricity, and automated solar farm management are some examples of the innovations from the 15 entrepreneurs who have advanced to the semifinals of the Israeli Climate Awards
The 15 semifinalists in Calcalist and Doral Energy-Tech's Israeli Climate Awards have been selected. The goal of the competition is to identify the next big thing in Israeli high-tech in regards to the fight against the climate crisis. The winning startup, which will be announced on July 26, will receive a cash prize of 50,000 NIS ($13,652), 50,000 NIS for advertising in Calcalist, up to $50,000 for piloting its technology with Doral, 12 hours of legal consultation, and two hours of strategic consulting on intellectual property and patents from the Pearl Cohen law firm, which also hosted the workshop day in its offices. There is also an opportunity for strategic investment from Doral's VC fund.
The judges of the competition include Roee Furman, CEO of Doral Energy Tech Ventures; Shira Eting, Principle at Vintage Investment Partners; Laurie Menoud, Partner at At One Ventures; Alejandro Solé, Climate Tech Investor at TechEnergy Ventures; Anil Achyuta, Managing Director of TDK Ventures; Prof. Yair Ein-Eli from the Faculty of Materials Science and Engineering at the Technion; Moran Haviv, Head of Strategic Innovation at Microsoft Israel; Dror Topf, SVP Head of Group Strategy at Bank Leumi; Hanan Brand, VP and Head of Startup Division of the Innovation Authority; Noam Sonennberg, Director of PLANETech; Iris Ten Have, Head of Science at Extantia Capital; and Lisya Bahar Manoah, Partner at Catalyst Investments.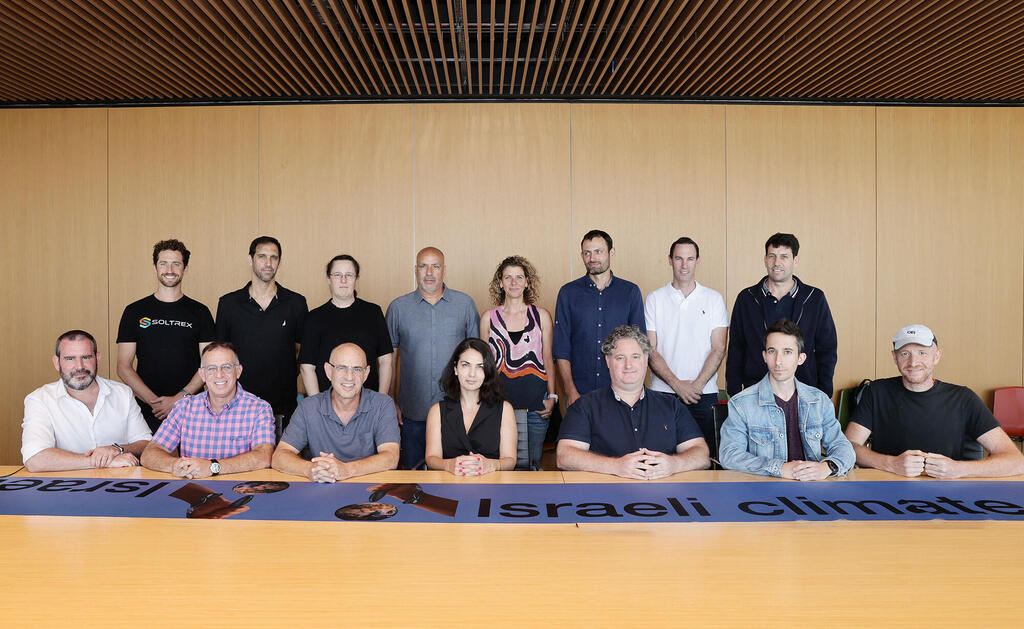 These are the companies that made it to the semifinals:
Integrated photovoltaic-wall platforms with spray coating
Integrated dual-use PV platforms are essential components for cities aiming for 100% renewable energy. SolOr develops materials that can be embedded using a spray coating technique on buildings or vehicles, at low temperature and without suction systems. The result is 30% savings in installation costs and a 40-70% reduction in carbon dioxide emissions compared to traditional silicon solar cells.
Cyber ​​security for distributed energy networks
The increase in charging stations for electric vehicles has led to continued growth in distributed energy sources. SaiFlow develops an end-to-end customized cybersecurity solution for distributed energy networks, which provides full visibility of the network, risk management capabilities and detection and response capabilities in combination with smart power grid data, network traffic and other activities to detect and prevent cyber attacks. With the help of the company's solution, it will be possible to install the charging stations without fear of attacks, which will improve the accessibility of charging for millions of drivers all over the world.
Transforming wind turbines into carbon dioxide removal tools
Bomvento has developed a cost-effective solution ($50 per ton of carbon dioxide) that is easily scalable for large-scale removal of greenhouse gasses from the atmosphere. Bomvento achieves this by converting wind turbines into assets with a dual purpose. In addition to energy production, the company's technology turns the turbine into a tool capable of removing up to 10,000 tons of carbon dioxide annually. The patented solution utilizes the photocatalysis process to convert greenhouse gasses into environmentally benign compounds.
Revolutionizing the ammonia production industry
The current method of ammonia production emits 2.5 tons of carbon dioxide per ton of ammonia. NitroFix's innovative electrochemical process, which converts water and air into ammonia, emits no carbon dioxide and has low costs. By doing so, NitroFix aims to reduce the environmental impact of ammonia production, considering the growing demand for this vital chemical.
Fighting biofilm contamination
The company offers groundbreaking concepts and materials to combat microbial contamination caused by the dispersion of biofilms in critical sectors and healthcare systems. The company's developments, based on 15 years of research and five patent families, are designed for sectors such as sterilization, cooling systems, corrosion control in the oil and gas industry, water treatment, coating of irrigation systems, and agriculture. DisperseBio's solution includes synthetic peptides that demonstrate high effectiveness, are non-toxic, and economically viable for implementation.
Alleviating the headache of fuel monitoring
Current methods of fuel monitoring are complex, expensive, time-consuming, and require high expertise. The company's VOCID H2Confirm solution addresses all pain points and provides quality fuel monitoring throughout the value chain, including fueling stations, green fuel production, and gray fuel production. The advantages of NanoScent include reduced logistics, cost savings for periodic testing and monitoring, and ease of use. The company's patented technology operates through advanced sensors and real-time alerts.
Transforming water and waste into energy
Naki offers on-site, economically viable solutions for converting waste, which is currently discarded in various ways, into usable material. By doing so, the company addresses a real shortage in biofuel production and can replace oil that has not yet been utilized. The company's solution helps meet regulations (reducing carbon dioxide emissions by 88%) and can recycle 50 million tons of waste annually.
Turning organic waste into 'gold' - with the help of flies
BugEra's vision for sustainable biological production is focused on harnessing the potential of the Black Soldier Fly (BSF) as a decomposer of organic waste (animal waste and hazardous agricultural waste), transforming it into protein, oil, and fertilizer. The flies are disease-free, non-biting, and highly prolific. Through advanced genetic engineering, BugEra produces a strain of BSF flies that highlights its strengths and contributes to the circular economy.
Utilizing emitted CO2 for cooling purposes
NOF has developed advanced cooling technology that reduces carbon dioxide emissions. The company's patented technology utilizes a carbon dioxide system for cooling in agriculture, renewable energy, and other applications that require cooling. Currently, the company focuses on the agriculture sector due to the industry's high carbon emissions (8-10% of global GHG emissions in the developing world).
Recycling textile waste for various applications
TextRe's mission is to solve the problem of textile waste by transforming it into new and useful materials. The company converts the waste into a non-soil medium for agricultural use and a composite for plastic production. Their technology tackles one of the major barriers to textile recycling by treating the fabric fibers without separating them, enabling efficient and sustainable use of the resulting product in various industries.
Transforming algae biomass into renewable energy source
electricAlgae has developed a technology for generating new renewable energy using macroalgae. The Bioelectric Energy System (BES) harnesses the energy produced by macroalgae through their photosynthesis process and generates electricity for self-use by algae farms while simultaneously maximizing and improving the algae industry in the agriculture sector. The solution is based on the photosynthetic reactions of algae and the utilization of carbon dioxide from seawater.
AI for reducing material usage in structural design
Structure Pal is developing AI-based optimization tools that integrate multiple software packages. These tools enable structural engineers, design managers, and project managers to automate and optimize their structural designs, thereby reducing material volume and implementation costs, leading to significant carbon emission reduction.
13.
Criaterra Innovations
A strong and insulated concrete alternative without the use of cement and significantly less pollution
The company offers the first technology without cement and without reinforcement for construction products, using a patented protected substitute called BioGeo Agglomerated Stone for bricks. Its manufacturing process emits significantly less carbon dioxide to the atmosphere, without the use of cement, at a low cost and with a short installation time. The company's products are circular and offer the strength level of concrete and six times the insulation level of concrete.
Eliminating the need to charge mobile robots in warehouses and logistics centers
The company's solution enables the operation of a fleet of robots that achieve 100% productivity through charging while in motion, eliminating the need for stops for charging. With the CaPow system, the warehouse and logistics centers can increase their operational speed and productivity while reducing costs, installing simple infrastructure, and implementing environmentally friendly solutions in terms of energy consumption.
Maintenance of solar fields using smart robots
The company reduces the need for the human factor, through an automatic solution operated by robots for the maintenance of solar fields, to achieve optimal performance, low costs and minimal financial risks. Soltrex develops automation algorithms and software that help robots perform routine tasks, from construction to operation and maintenance.