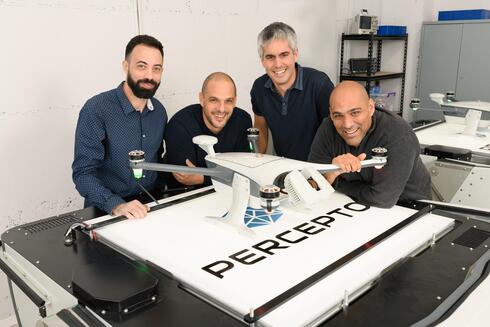 Autonomous drone developer Percepto raises $67 million Series C one month after second round of layoffs
The Israeli startup, which provides autonomous inspection and monitoring solutions, has cut over 25% of its workforce over the past year
Percepto, which provides autonomous inspection and monitoring solutions, announced on Monday a combined $67 million Series C in equity and debt funding, led by Koch Disruptive Technologies (KDT) alongside new investors Zimmer Partners. The round includes participation from existing investors U.S. Venture Partners, Delek US Holdings, Atento Capital, Spider Capital, and Arkin Holdings, bringing the total investment in the company to more than $120 million.
Around $50 million of the Series C was raised through equity funding, with the remainder being raised as debt through Kreos Capital, which was acquired by BlackRock for $400 million last week.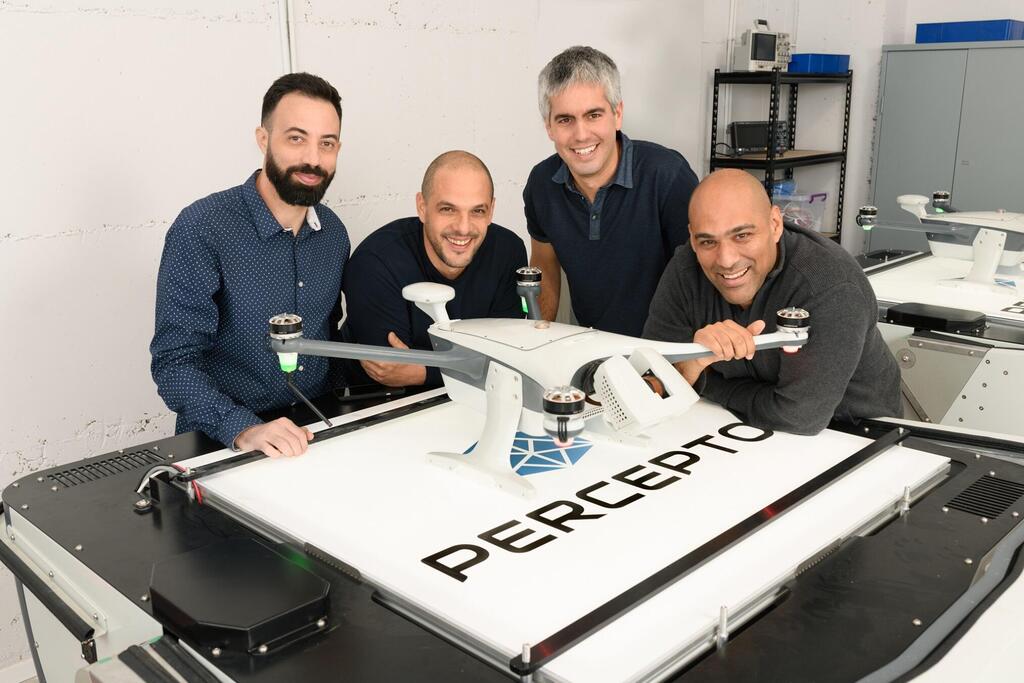 Percepto laid off around 30 employees last month, accounting for 18% of its team. This was the second round of layoffs at the company after it also parted ways with 21 employees in August 2022. All in all, it has reduced its headcount by over 25% in the past year.
Percepto's Autonomous Inspection & Monitoring (AIM), powered by autonomous drones, robots, and AI, enables critical infrastructure sites to increase the frequency and quality of inspections via automation. The solution automates the entire visual inspection workflow, from data collection to AI-powered analysis and insights. With Percepto AIM, problems such as gas leaks, overheating, and infrastructure deterioration are detected faster so companies can take preventative measures to make sites more productive while minimizing the risk of environmental and safety incidents.
Percepto recently received a nationwide Beyond Line of Sight (BVLOS) waiver from the FAA, allowing the company to provide any U.S. critical infrastructure site with remotely-operated automated drones without the need for site-specific approvals from the FAA.
In an interview with Calcalist, its co-founder and CEO Dor Abuhasira said that the company has increased its value in its latest round, largely because it last raised money in 2020.
"Due to our commercial record and the recruitment of experts from the field, the value increased compared to the previous funding round. The fact that we did not raise funds in 2021 worked in our favor," he explained. "In general, when you believe that the value will increase over time, it is advisable to raise debt and obtain more time. Significant debt provides the company with time to accumulate value. Today, many companies like us choose this process, and we have done it in the past."
Abuhasira also explained how Percepto changed its mindset due to market conditions. "We are not only seeking growth but also focusing on being self-sufficient, efficient, and in control of future funding. We will invest in product development, particularly in software and data analysis. Our entire field is advancing, and we are leveraging AI to push further. We are currently experiencing rapid growth, having achieved a 100% growth rate last year. We expect a similar rate this year," Abuhasira stated. "We will increase our number of employees in line with the company's growth rate."
Percepto currently employs 130, around 100 in its headquarters in Modiin, Israel, and the rest in the U.S., Europe, and Australia.
Percepto's solutions are used by Fortune 500 customers on six continents including Siemens Energy, Delek US, across Koch Industries companies and ICL Dead Sea Works.
"Percepto is a powerful force in boosting the accessibility of automated drones for industrial inspection and monitoring," said Chase Koch, Founder and CEO of Koch Disruptive Technologies. "Having deployed Percepto's technology across various Koch companies, we are experiencing first-hand how its innovative R&D improves inspection and monitoring. Their work to create a clear regulatory path for this technology puts it in a strong market position, firmly stationed at the forefront of the industry."