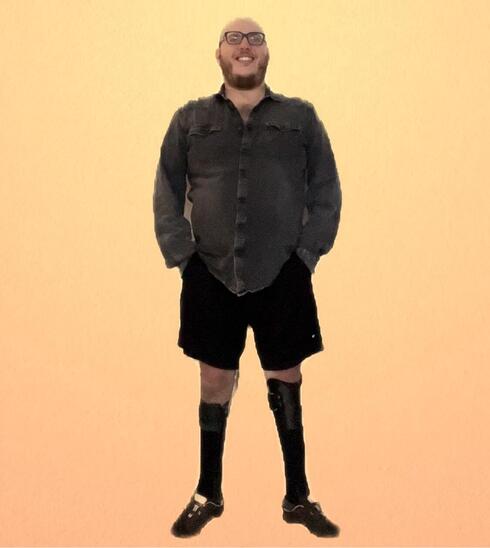 "A lot can be learned from adversity. My experience gave me the skills to be a successful founder"
Propel PRM founder and CEO Zach Cutler joined CTech to discuss how his unique challenges set him up for a world of entrepreneurship
Startup founders can be described as lots of things. Some are dreamers, some are artists. Many are engineers and others are business-savvy. What they all have in common is the ability to ride the waves of uncertainty into territory which, when you ask them, often comes with stress, doubt, and anxiety. The emotions that come with building a company require founders to have a certain set of skills to overcome the challenge.
Few entrepreneurs have overcome greater challenges than Propel PRM founder and CEO Zach Cutler. Cutler, who made Aliyah and moved to Israel in 2016, has been living in Tel Aviv building his startup which helps PR professionals connect with journalists through a CRM.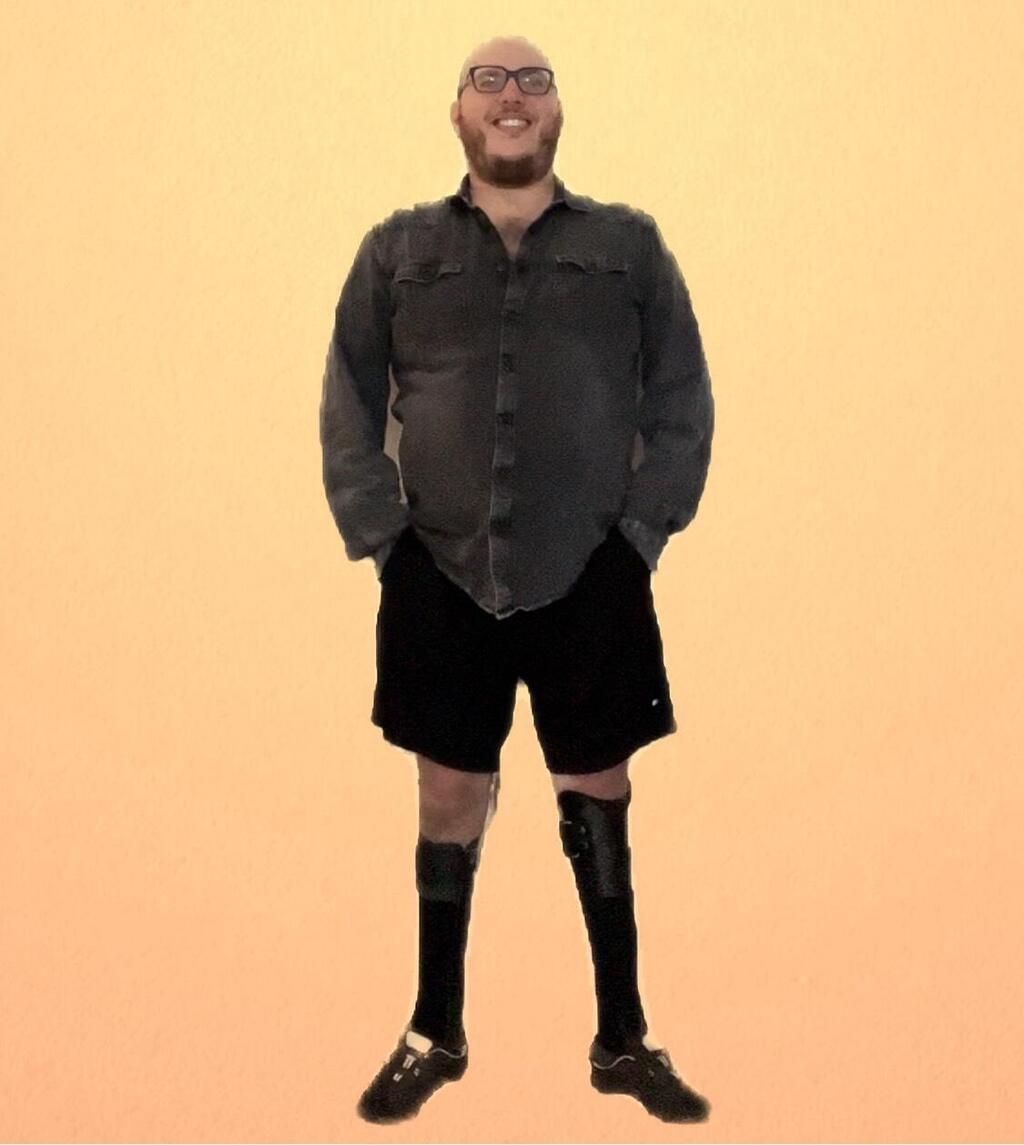 Cutler lives with CMT, also known as
Charcot-Marie-Tooth
disorder, a group of inherited conditions that damage the peripheral nerves in the human body. Typical symptoms include muscle weakness in someone's feet, legs, and hands, and appear between the ages of 5 and 15. The condition affects roughly 1 in 2,500 people, and yet does not carry the same recognition as other disorders around the world. For most of his life, Cutler has worn leg braces to help him walk and two years ago invested in a scooter to help with his mobility.
"I think there's a lot that can be learned from any kind of adversity, I think that especially my personal experience is that I believe it gave me the skills I needed to be a successful founder," Cutler told CTech.
For Cutler, living with CMT has instilled some of the traits that he finds the most important for any founder. The first, he tells CTech, is resilience. "There are going to be constant ups and downs, rejection, and things going wrong in your startup journey every single week if not every single day. And you have to have a very strong sense of resilience for that."
The second is the ability to challenge conventionality. "Whether it's startups or artists, I feel the greatest things always come because they're out of the box. They don't follow other conventions, they push the boundaries. As someone who had to make a lot of adaptations from a young age, like the way I tie my shoelaces, I am able to do them but I do them in my way."
Today, Propel PRM is used by companies like Microsoft, M&C Saatchi, MyHeritage, the US Air Force, and the US Department of Homeland Security. It is Cutler's second venture, after running his own PR agency in the U.S. before moving to Israel. Over the years, he has attributed the challenges of living with CMT to some of the traits he has honed as a leader.
"To have a successful startup and company you have to have a team, and to lead a team, you need empathy. That is the greatest difference between an okay leader and a really good leader. Those things have helped me in my entrepreneurial journey," he added.
Since CMT affects fine motor skills, Cutler has made adjustments his whole life. Over time, he admits that some movement has become more difficult even though his standing has improved with physical therapy helping his hips, legs, arms, and back. He says that Tel Aviv has decent accessibility - putting it somewhere between Europe and the U.S., which he describes as the 'world leader' - and yet "there is still a way to go." Specifically, sidewalks in the city are nowhere near flat enough to improve mobility not only for the disabled but also for elderly folks who might fall due to their poor construction.
As for his own source of inspiration, Cutler points to the "little cliche and maybe controversial" Twitter CEO Elon Musk. He doesn't have a physical disability (he has revealed he has
Asperger's syndrome
) but Cutler admires how he overcame a challenging childhood of severe bullying in school. "One person who I think of sometimes is Beethoven," he said. "The fact he was deaf and able to create all such incredible compositions. Also, there are a lot of very inspiring blind people in music: Stevie Wonder, Ray Charles, and singers Dina Samteh and Aneal Khalifa [members of the Israeli band The Shalva Band] – I admire people who were able to channel their adversity into something awesome."
The arts might lend themselves nicely to those living with disabilities, but Cutler urges other sectors to follow suit. "I think disability has been embraced a lot more than it has in the past. I think there are definitely ways to go… It is weird in the tech industry. All these VCs will almost brag about the diversity categories they've invested in, whether it's women or whatever. But on Crunchbase there is no category for disability, and I think that is backward. That needs improvement."
Diversity efforts are being made by companies and VCs around the world to be more inclusive. And while Cutler describes these efforts as "a beautiful thing", there is always a chance to be better. "On a personal level I am very happy with our investors [NFX, LogicBoost Labs, and VSC Ventures], I think they have been great. I think as a general society Israel could become a little more open-minded. There are definitely ways to go, but I think it is in the right direction… I say all of this as constructive feedback. I think Israel is made a lot of advancements - I feel it. But there is always more room for improvement," he concluded.