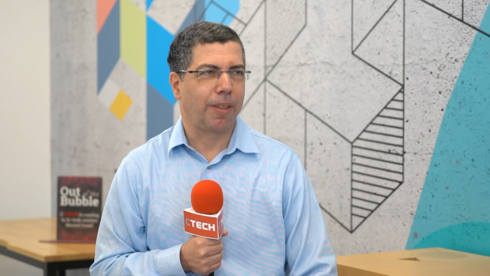 Out of the Bubble

"We don't see the typical entrepreneur" in Bnei Brak
Speaking to CTech as part of its Out of the Bubble series, Founding Managing Partner at Glilot Capital Partners Arik Kleinstein outlined how Israel's ultra-Orthodox community differs from other sectors
CTech's Out of the Bubble series has traveled north and south exploring how different geographical regions are their own hubs compared to Tel Aviv. This time, the team traveled across the highway to the religious city of Bnei Brak to explore the 'social' periphery of Israel's high-tech scene.
"I think we don't see the typical entrepreneur," explained Arik Kleinstein, Founding Managing Partner at Glilot Capital Partners. Kleinstein is a member of an investment committee that works with a social enterprise called Kama-Tech that helps integrate the ultra-Orthodox community into the startup scene. The committee invests in startups that are founded by Israeli Haredi entrepreneurs. "Usually, the Israeli entrepreneur in many cases has a deep technology background, many of the entrepreneurs served in the technology units within the IDF. Obviously, in the ultra-Orthodox community, we find entrepreneurs that are less with that background. That being said, they are still very very strong entrepreneurs."
According to Kleinstein, there is a bit more affinity to B2C or B2SMB companies, but they also see deeptech companies like they see in the general scene.
You can watch the entire exchange in the video above.