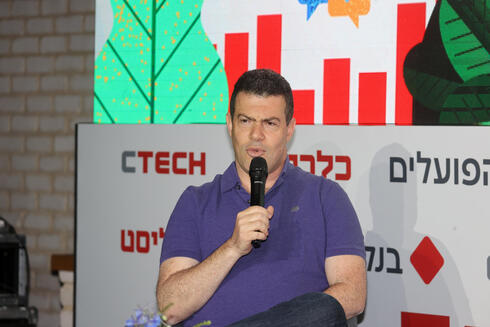 "Don't be swayed by funding or valuations," says Melio COO
"We feel comfortable with the rounds we've already raised, but are now focused on our business and don't see a slowdown. Fintech is a huge industry, and there are great opportunities," added Tomer Barel, Melio's COO, during Calcalist and Bank Hapoalim's fintech conference
"It's very important not to be swayed by funding or valuations," said Tomer Barel, Melio's Chief Operating Officer in a discussion with Sophie Shulman on Tuesday, during Calcalist and Bank Hapoalim's fintech conference.
"Melio isn't a new company, but it still has a lot to do in the fintech sector and has reached many business milestones. Making leaps is important so that we're able to keep up with the growth rate, but companies need to create work processes. It takes time for things to happen. On the other hand, you don't want to lose speed. You need to reach an equilibrium. It sounds easy but it's pretty hard."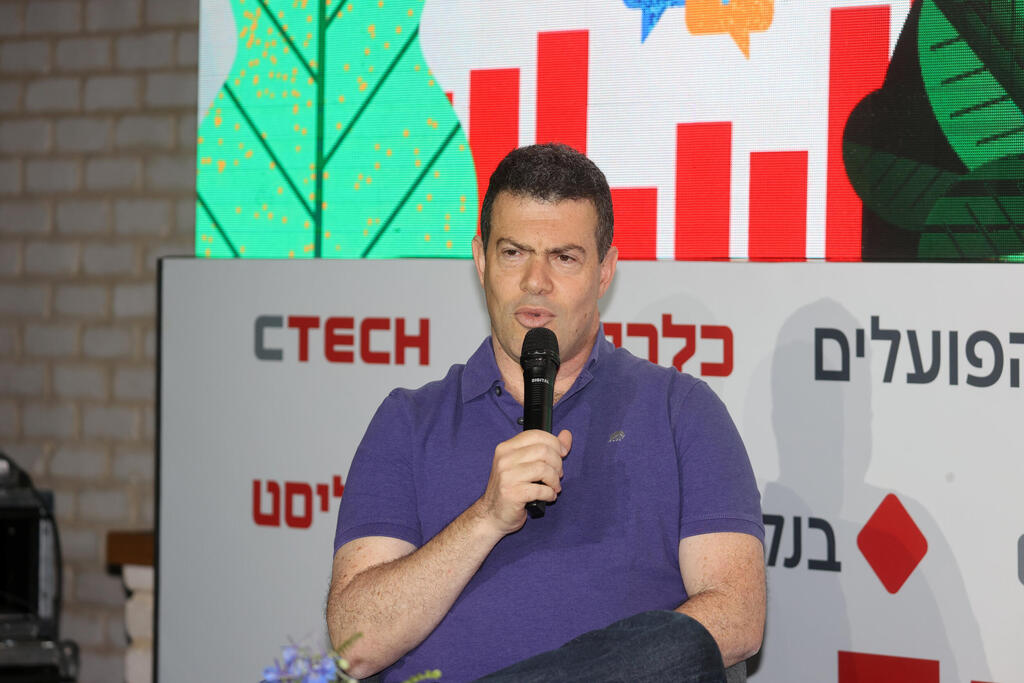 As someone who was once there, what should companies not emulate from the likes of Facebook and PayPal?
"Oftentimes we look to American corporate business culture as a model, and sometimes we think we can achieve a much broader consensus on issues than we can. Many companies are driven by the need to reach a consensus, and there is no clarity as to who makes a certain decision. It's something I would stay away from."
Do you see a slowdown in the private market?
"I don't know where the market is going. Melio feels comfortable with the rounds it has already raised. We're now focused on our business, and don't see a slowdown. Business is continuing as usual, the sector is huge and we're only scratching the tip of the iceberg. Opportunities in the fintech market are great, and it doesn't matter whether the macroeconomic situation changes, our solutions are needed. A valuation means that a company has potential, but it doesn't dictate our next steps. Our focus is on building a business."
What is your opinion on profitability in this sector? What needs to be done?
"Melio is aware of its growth and users, but is looking to translate that into profitability. Whoever doesn't do that early enough in the market will suffer later on, especially those who are transitioning to the public market. Even today as companies are raising funds, if they aren't yet profitable or their revenues are limited - they'll need to show how their revenues will grow over time. If a company didn't take that step, even in the market of two years ago, that's a mistake. It's important that fintech startups have a story. It's really important to have a good growth rate in the beginning, but you need an outline that leads to revenue and profitability. If not, that's a problem."
Are Israelis only set to be tech producers who don't benefit from their own innovations?
"There is also innovation in the Israeli market, but there's no doubt that it's slower compared to markets in Europe, the U.S., or Asian countries. We still have a ways to go. Israel has many disadvantages - it's a fairly small country, it doesn't benefit from a spillover and it has a different language that is written from right to left. There are several technological limitations here.
"The question is what types of things will help us overcome these problems. A good example would be Singapore, which took significant steps to become a hotbed of innovation. One of the main things it did was create an agreeable environment for fintech, which is straightforward with only a single coherent regulator. In Israel, we're still not there yet."