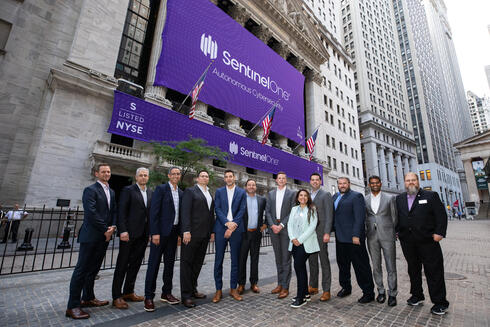 SentinelOne looking into potential sale after becoming takeover target - Report
Initial expressions of interest did not meet SentinelOne's valuation expectations, and it is possible that the company ends the talks without a deal
Israeli-founded cybersecurity company SentinelOne, which had a market value of $4.2 billion entering the week, has been exploring options that could include a sale, according to people familiar with the matter who spoke to Reuters.
The Mountain View, California-based company became a takeover target after its shares lost 80% of their value in the last two years. It had benefited from a bonanza in technology spending during the Covid-19 pandemic, fueled by remote work, which fizzled as companies slashed their information technology budgets as the economy slowed.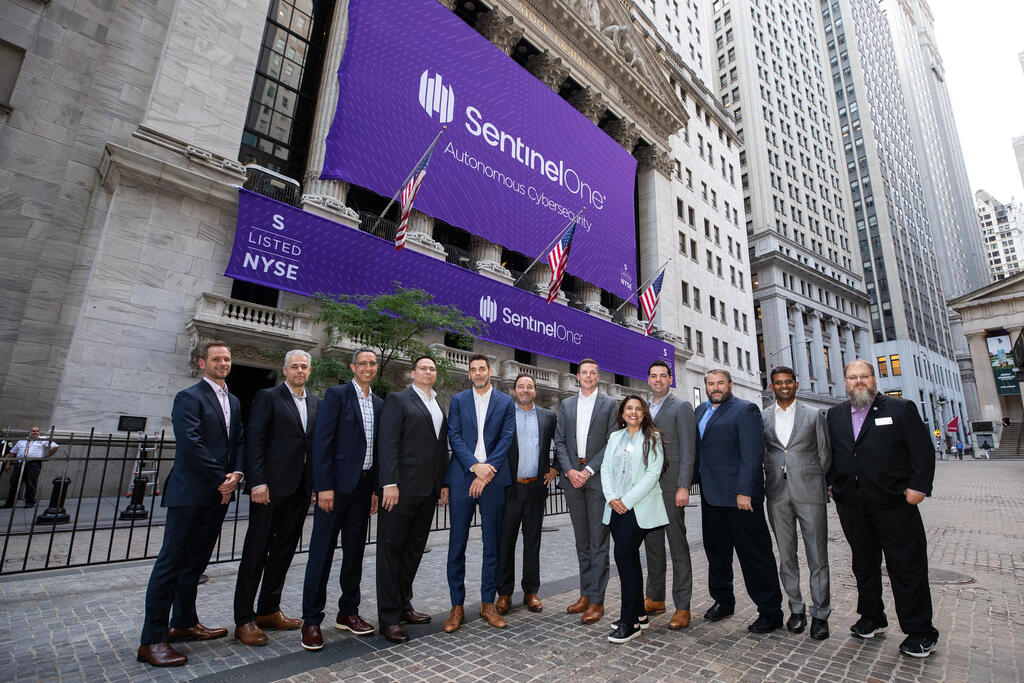 SentinelOne has hired investment bank Qatalyst Partners to advise on discussions with potential acquirers, including private equity firms, the sources told Reuters.
Initial expressions of interest did not meet SentinelOne's valuation expectations, and it is possible that the company ends the talks without a deal, one of the sources added. The sources did not specify the price SentinelOne has been seeking.
Spokespeople for SentinelOne and Qatalyst did not immediately respond to requests for comment.
SentinelOne, which was launched in Israel in 2013, protects laptops and mobile phones from security breaches by using artificial intelligence to identify unusual behavior in enterprise networks. It competes with CrowdStrike, and its customers include major companies and the U.S. government.
Backed by Daniel Loeb's hedge fund Third Point and venture capital firms including Tiger Global and Sequoia Capital, SentinelOne listed in the U.S. stock market in 2021 at a $8.9 billion valuation.
But investor excitement soon turned to disappointment as the company struggled to become profitable as it kept its prices low with clients to win market share. In June, SentinelOne also disclosed that it had overvalued its annual recurring revenue and had to restate it due to "a change in methodology and the correction of historical inaccuracies."
In its latest quarterly earnings report, SentinelOne slashed its guidance for annual revenue growth and said it would lay off about 5% of its employees.
Morgan Stanley analysts, in a note in June, pointed to potential upside to SentinelOne's stock given how much it was discounted to its rivals.
"While recent execution missteps have shaken investor confidence, we think the intrinsic value of the asset is much higher than the market ascribes and see a compelling risk-reward with valuation now at a 50% discount to peers on a growth-adjusted enterprise value/sales basis," the Morgan Stanley analysts wrote
Private equity firms have been prolific investors in the cybersecurity sector. In November 2021, an investor consortium led by private equity firm Advent International acquired McAfee Corp for $14 billion.
Tech-focused private equity firm Thoma Bravo has also been a serial acquirer in the sector, having bought Ping Identity, ForgeRock, Sailpoint Technologies and Magnet Forensics Inc, among others.
Since the IPO, SentinelOne has radiated strength. It made a significant purchase in Attivo in March 2022, paying approximately $616.5 million for the cyber company, while maintaining steady growth in revenue and expanding its workforce. Within a year, the number of employees in the company increased from 1,000 to a little over 2,000, many of whom were previously employed by Attivo.
Just before releasing its reports for the last quarter, the company surprised the market and reported the layoffs of 100 employees, including a few dozen in Israel. Senior executives in the cyber industry in Israel told Calcalist that as soon as the first reports about the layoffs came out, there were two options, either the company would report a high revenue forecast and the stock would skyrocket or the company would reveal a disappointing forecast and the stock would crash. Since the second possibility is the one that ultimately happened, SentinelOne understood that it had to try to minimize the damage. The purpose of the layoffs, according to those executives, was to signal to the market that the company is willing to take any painful steps required to reach profitability. But even this did not help soften the blow to the stock, which suffered a 35% drop in a single day in early June.