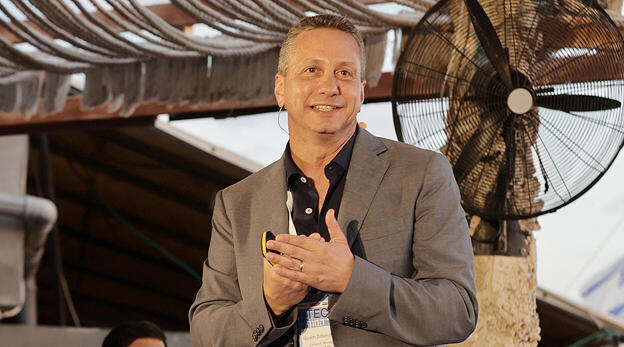 HP Indigo GM: "Diversity of opinions is the key to success for a high-tech company"
Noam Zilbershtain spoke at Calcalist's Tech on the Beach event about translating Israel's diversity into opportunity
"It's so fun to be a startup, to have the feeling that anything can happen," said Noam Zilbershtain, VP and General manager of HP Indigo and Scitex, speaking at Calcalist's Tech on the Beach event in Tel Aviv. "We are no longer a startup, but we try to maintain this feeling at every moment.
"We had a clear vision when we started: everything that can be digital, will be digital, including printing. We tried to maintain this [vision] along the way. Indigo was founded in 1977, and in 2001 it was acquired by HP and became a unicorn, before we even knew what a unicorn was.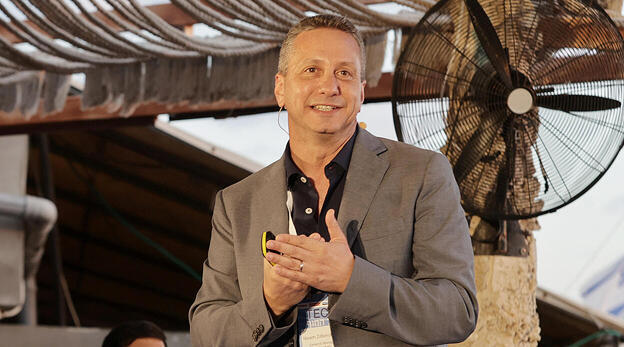 "Since then, we have taken off and become a global company with Israeli DNA and startup DNA that we want to preserve. The field of printing is huge - an $800 billion field worldwide. Everything around you has been printed. However, only 10% of it is digital. This gives us a sea of opportunity. Every move we make in the market, every action, every niche we enter is worth the value of one average company in Israel."
"Printing is a very old industry," Zilbershtain noted. "We broke its boundaries and created a new field. We redefined it in several ways. You can look at our strategy in one of the main areas we operate in - labels, such as for beer or wine. All the most advanced labels are printed digitally. This is to keep us up-to-date, so that we can print what you want.
"Any packaging that tells the story of the product is digitally printed, because it is current and relevant. When we talk about the trade sector, everyone holds a book or brochure that is new, unique and produced in a very small quantity. We reinvented this field and now we are expanding. We maintain the ability to create new fields.
"I assume that each and every one of you comes every day with a dream and wants to fulfill that dream - sometimes dreams do come true," Zilbershtain said. "I want you to imagine that you made your exit, succeeded, created your niche, became a unicorn and fulfilled that dream. That you become part of a corporation, which you think gives stability and perspective." Zilbershtain pointed out that corporations include a lot of bureaucracy and a lot of commitment. "I want to teach you how to preserve growth and innovation in the day-to-day.
"My recipe for preserving this DNA is a combination of innovation and diversity. This is our uniqueness as Israelis and what we know how to do better than anyone else. When we talk about innovation, we mean meaningful innovation and technology that can change the world. We think about this in three ways: first, we challenge the status quo. Some say that the greatest contribution of the Jewish people is that we are never satisfied with anything and complain, but we turn dissatisfaction into active success.
"Secondly, it is very important to focus on advancing in main areas as you defined them. The third part is about creating a startup mentality in areas that allow us to grow. We often look at technological ability, and this ability dazzles us. We need to focus also on customer needs. The customer should be at the center - you should focus on what they need or don't know they need. It should be translated into a business opportunity. When this triangle is complete, the opportunity is real.
"We also need to focus on diversity. Along with innovation, we have a tremendous asset. Diversity of opinion is our key to success. Ethnicity, religions, the center, the periphery, different cultures - take everyone together and put them in one room. When a manager wants to do something, this is where the debate and negotiations begin.
"It's not easy to be a global company in Israel. We employ 2,000 engineers and have an advanced production center. We have financial responsibility and are responsible for over 15,000 families in Israel and four times that worldwide. We have great responsibility. Each of you is leading a revolution in your field. We too continue our journey. We've only just begun."