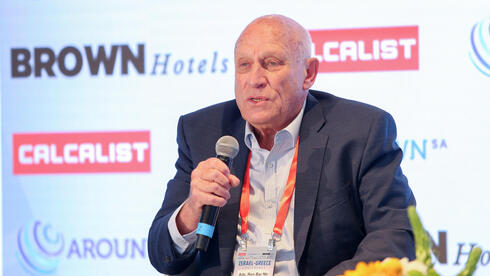 Israel-Greece conference

"Greeks do business differently, they want to drink with you, meet their family"
"Israelis need to learn patience, the Greeks do things at their own pace," says Ron Bar Nir, lawyer at M. Firon & Co. during the Israel-Greece Conference
"I want to give a few tips to Israelis and customers who want to do business in Greece: familiarize yourselves with the local business culture and the pace that people do business in Greece. The most important thing to know is that it's done much slower in Greece than in Israel. For Israelis, anything that's happening now is already yesterday's news, but for Greeks, leave it to next week," said Adv. Ron Bar Nir, a Partner at M. Firon & Co. and Head of its East European branch during the Israel-Greece Conference sponsored by Calcalist, Aroundtown SA, and Brown Hotels last week in Greece.
He added that, "Israelis need to learn patience. We love the Greek mentality, but we need to make sure our expectations are in line with theirs. For example, we wanted to close a deal with the Brown Hotels chain, and we asked the Greek representative whether we could sign the deal tomorrow. He asked whether that was on Greek or Israeli time. We love the Greeks and their mentality, but businesses are managed a bit differently and much slower there, and that's why we need to be patient."
For example, transferring funds in real estate deals could take between three to six months, he said, and things can't be signed "immediately."
You can watch Bar Nir's full discussion with Vlachopoulos Athanasios, General Manager, Corporate & Investment Banking, at Piraeus Bank, in the video above.