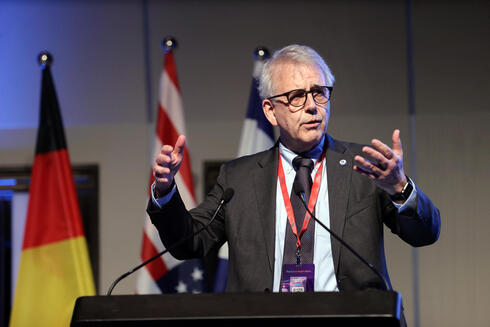 How AI plays its role in medical innovation
Speaking at The Future Health Matrix conference hosted by Israel Medical Association (IMA) in Tel Aviv, Dr. Otmar Kloiber, Secretary General of the World Medical Association, addressed the risks and benefits of AI in medical innovation
"Israel is spearheading healthtech technology, and more importantly, universal health coverage around the world," said Dr. Otmar Kloiber, Secretary General of the World Medical Association during his opening remarks at The Future Health Matrix conference. Held last week in Tel Aviv and hosted by Israel Medical Association (IMA), he spoke to a room of hundreds of investors and medical physicians on 'Satisfying Ethical Concerns in the Implementation of Innovation in Healthcare' - and ultimately revealed he used the new viral OpenAI tool ChatGPT to help frame some of the most compelling arguments for how to integrate AI into medicine.
"As we continue to push the boundaries of what is possible in healthcare, it is essential we prioritize ethical considerations in the implementation of innovation," he said, repeating lines that had been written by an algorithm to an unknowing audience. "By doing so, we can ensure that these advancements serve to improve the well-being of all individuals and communities, and benefit society as a whole."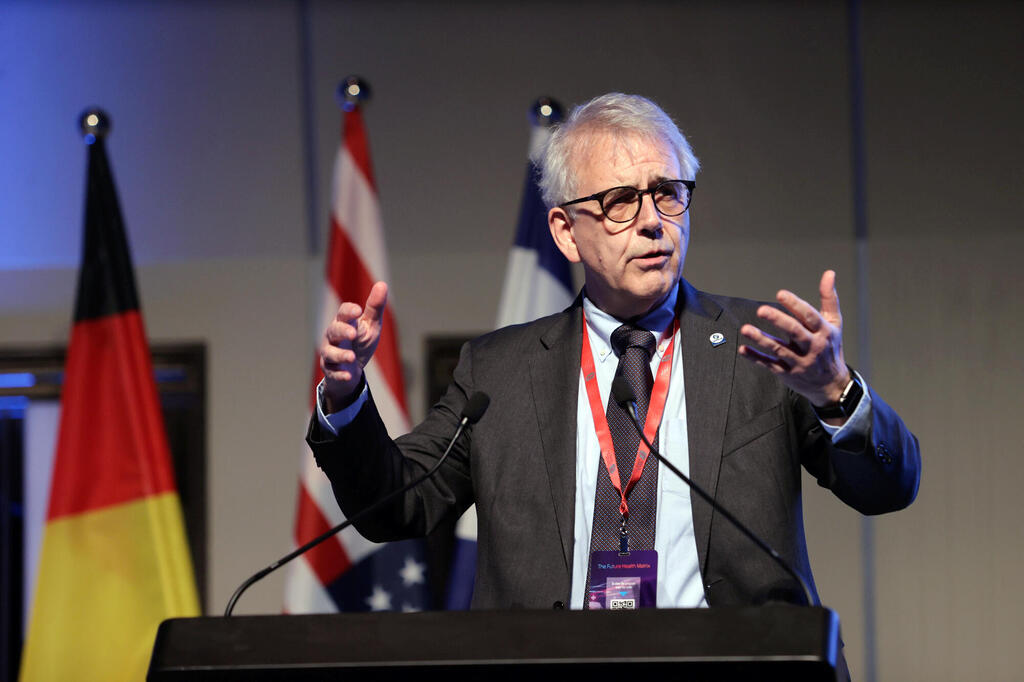 Dr. Kloiber had during his remarks reviewed the history of innovation in the medical space. Using (mostly) his own words, he shared how the World Medical Association was inaugurated in 1947 soon after the Nuremberg trials were held in his native country of Germany. "It resulted in the Nuremberg Code, which says we as physicians are individually responsible for what we do. We cannot hide behind commands, social attitudes, or government laws," he said.
Time might have passed since the 1940s, but he claimed those moments in history were what set into motion the way in which physicians today must balance the care, ethics, and science of their actions on patients. In a world increasingly integrated with AI and machine learning algorithms, the line is blurring to what physicians should do, and what technology is capable of doing for them.
"The basic tension is that we want to bring the advancement of science while observing ethical principles," he added. "It is important we consider the ethical implications of technology." According to him, one of the main pain points in healthtech today is privacy and the use of sensitive information - and how the risk of its misuse is possible through exploitation. "We must safeguard patient privacy and insure access to all individuals regardless of social economic factors," he added.
Dr. Kloiber was appointed as Secretary General of the World Medical Association in February 2005, which oversees 116 national medical associations and 9 million physicians globally. Before that, he served as the Deputy Secretary General of the German Medical Association. The conference was hosted by the Israel Medical Association, the local association of physicians in Israel founded in 1912.
During his talk, Dr. Kloiber drew comparisons between The Declaration of Helsinki and the Declaration of Taipei - each of which determined different protocols for research depending on the data they have access to and the risk involved during medical research. Whereas the former asserts the interests of the individual patient before those of society during research, the latter tries to achieve a balance between the rights of individuals giving their data for research based on privacy laws.
"We always have to look at the social side of healthcare," he said. "Some of these policies have made it into international laws, some to international contracts, and others to European trials directives."
Israel is considered one of the biggest tech hubs for medical devices and digital health globally. In 2021, the country received $1.9 billion in funding for digital health companies, per figures provided by Start-Up Nation Central. As of this year, Startup Nation is home to almost 500 companies dedicated to healthcare.
Of course, as physicians embrace AI there are ethical questions raised around bias and fairness. "We must be open and honest about the risks and benefits of those advancements," Dr. Kloiber admitted. "You may use AI to prevent issues, but it can be used to prevent access by triage."
Physicians are tasked with having to make ethical decisions for the treatment of their patients. However, the integration of AI may cause biases based on deep-rooted algorithms that are counter to proper medical care. It is important that the AI that hospitals adopt is ready to be used fairly and ethically. At the end of his remarks, Dr. Kloiber outlined what he claimed was his mission to address ethical concerns in medical innovation by balancing the advancement in medical science with the observation of ethical principles - later revealing that it was written by the AI he had been warning guests about.
"What we saw here has been done by ChatGPT. What you heard me say, I got in 10 seconds. I thought that was pretty good. It shows those systems are strongly developing and will help us and aid in our efforts," he concluded.